While ordering
Servers can create a note for a resident when taking an order in the Dining POS.

When clicking on a user, the Create note button will appear in a popover.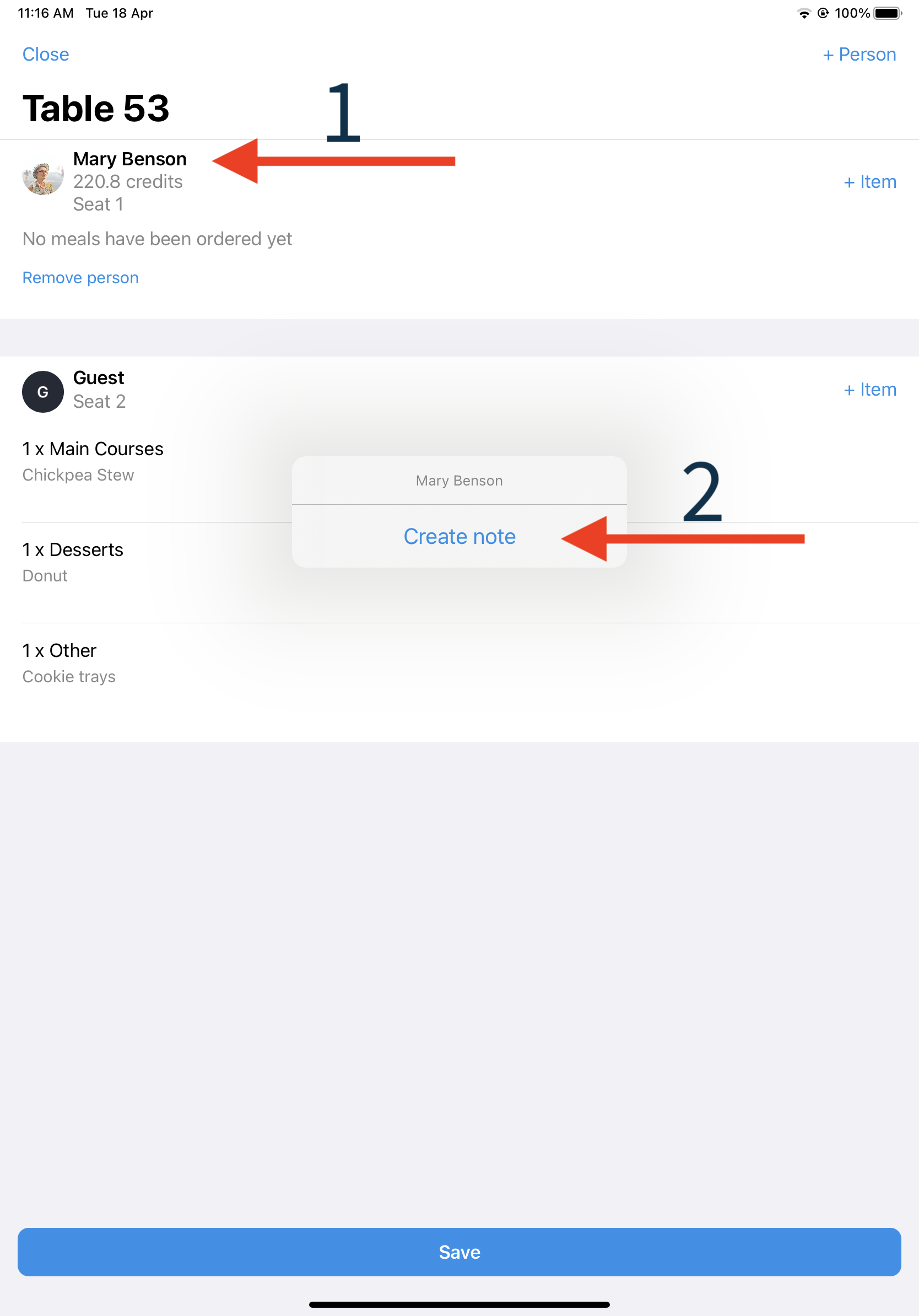 By clicking on it, a new screen appears where you can select the note type and go to the next step, where you can add the note and flag the note (not visible to residents).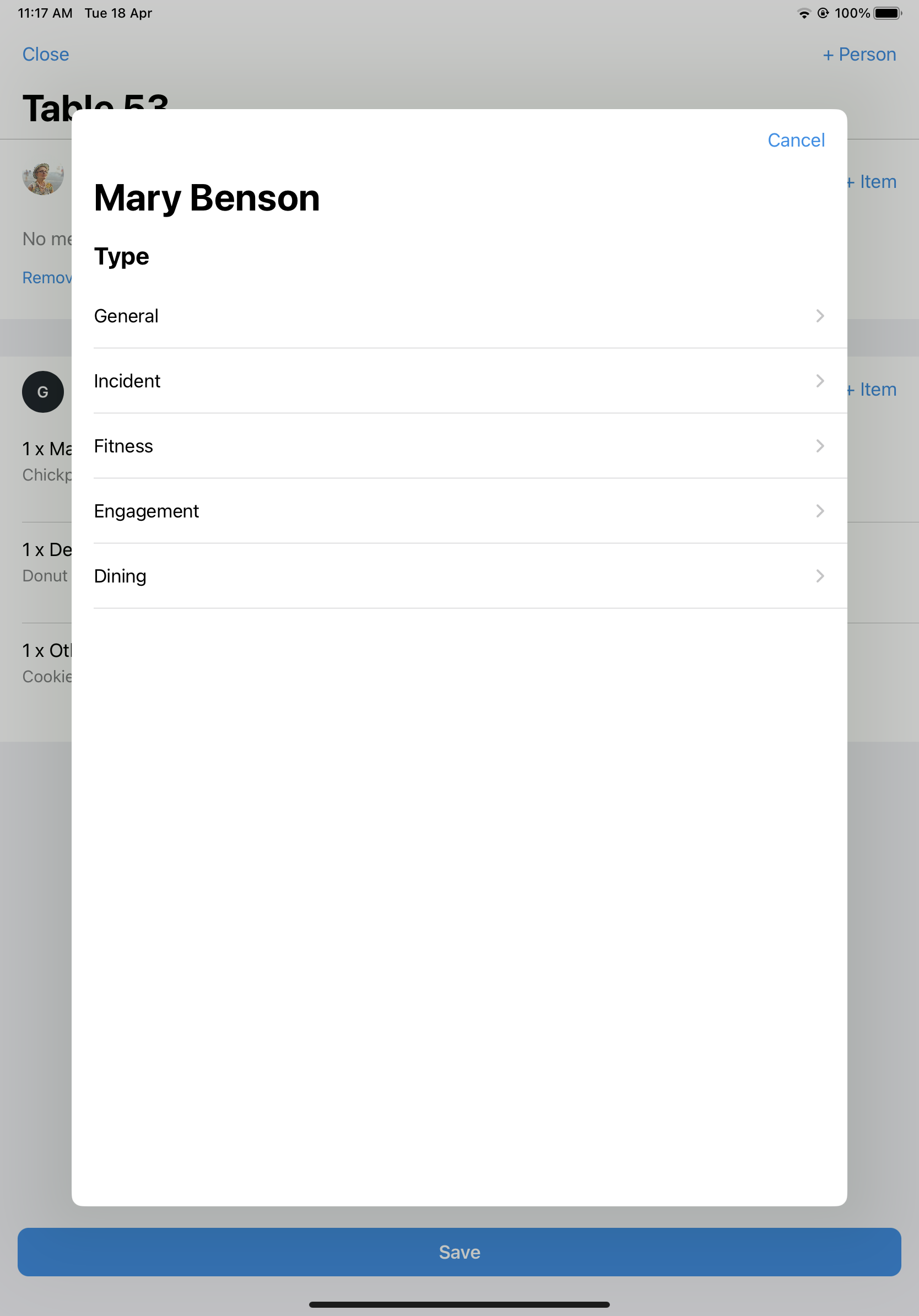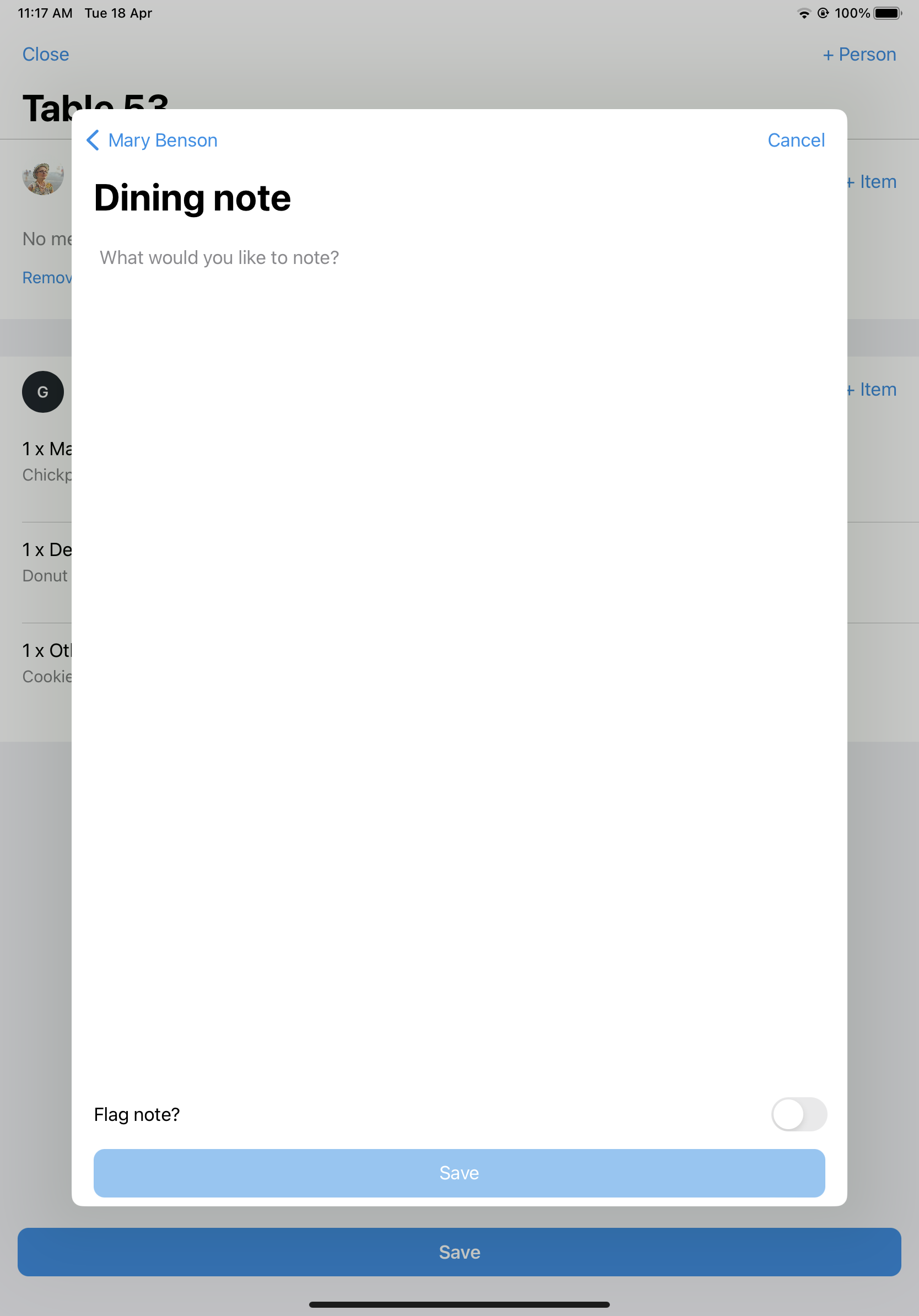 From the seat map
We added the ability to create a note for a user when he/she is seated or even when he/she is not seated. Therefore we introduced a new icon at the top of the seat map.

If you click on this icon, a new screen opens where you have 2 options to find users:

Search in the seated users
Search in all users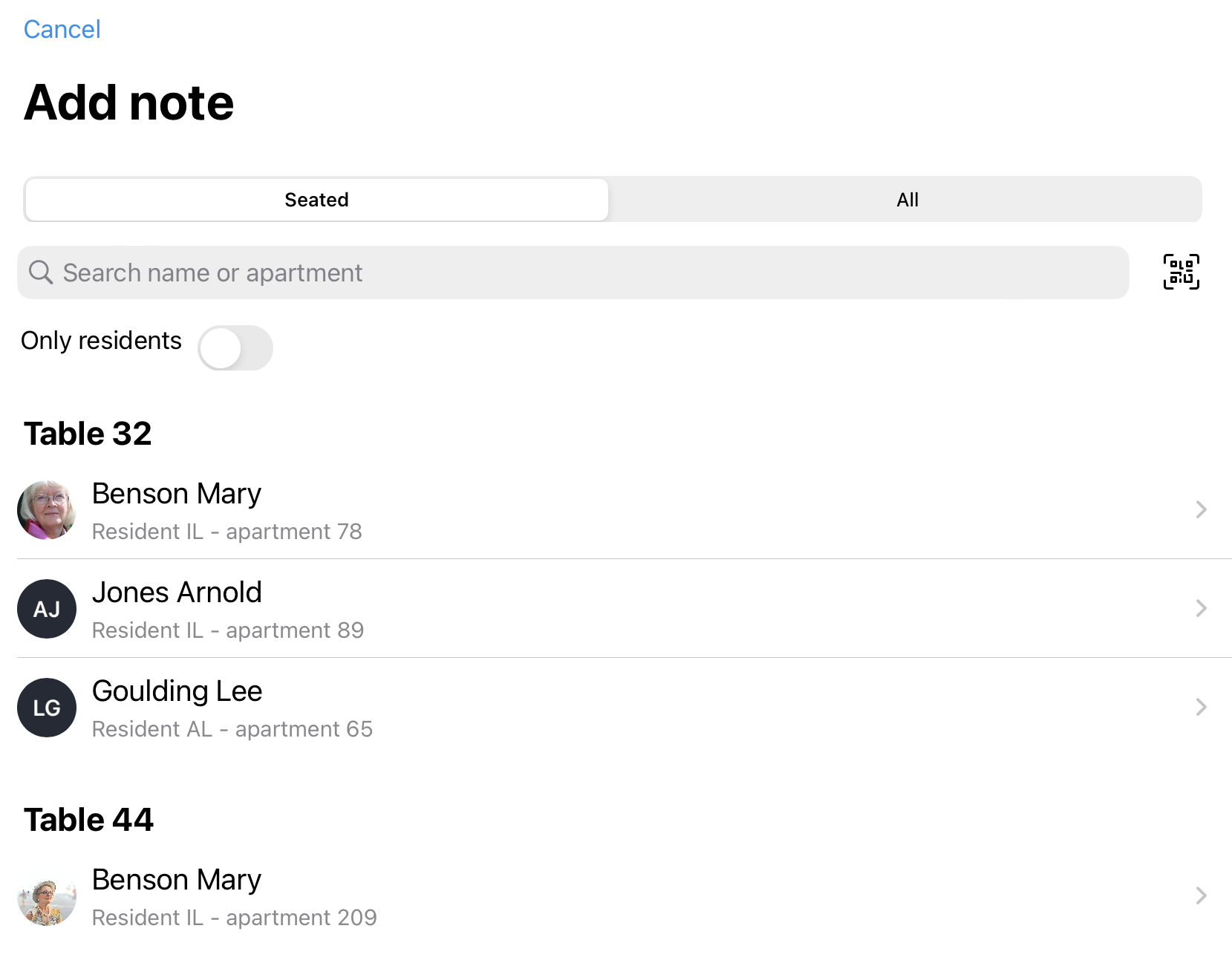 The Seated view shows a list of all tables with active seatings and the people that are seated at the table.
The All view is the regular user search as we know it for adding users to a table.
By clicking on the names, you can add a note that you can later find in the resident's profile (not visible to residents).