Waiters can close all open tables of a specific service by following the steps below:
1. Switch to the Tables overview and click on the 'Close lunch (dinner, breakfast) tables' button.
2. Confirm your action.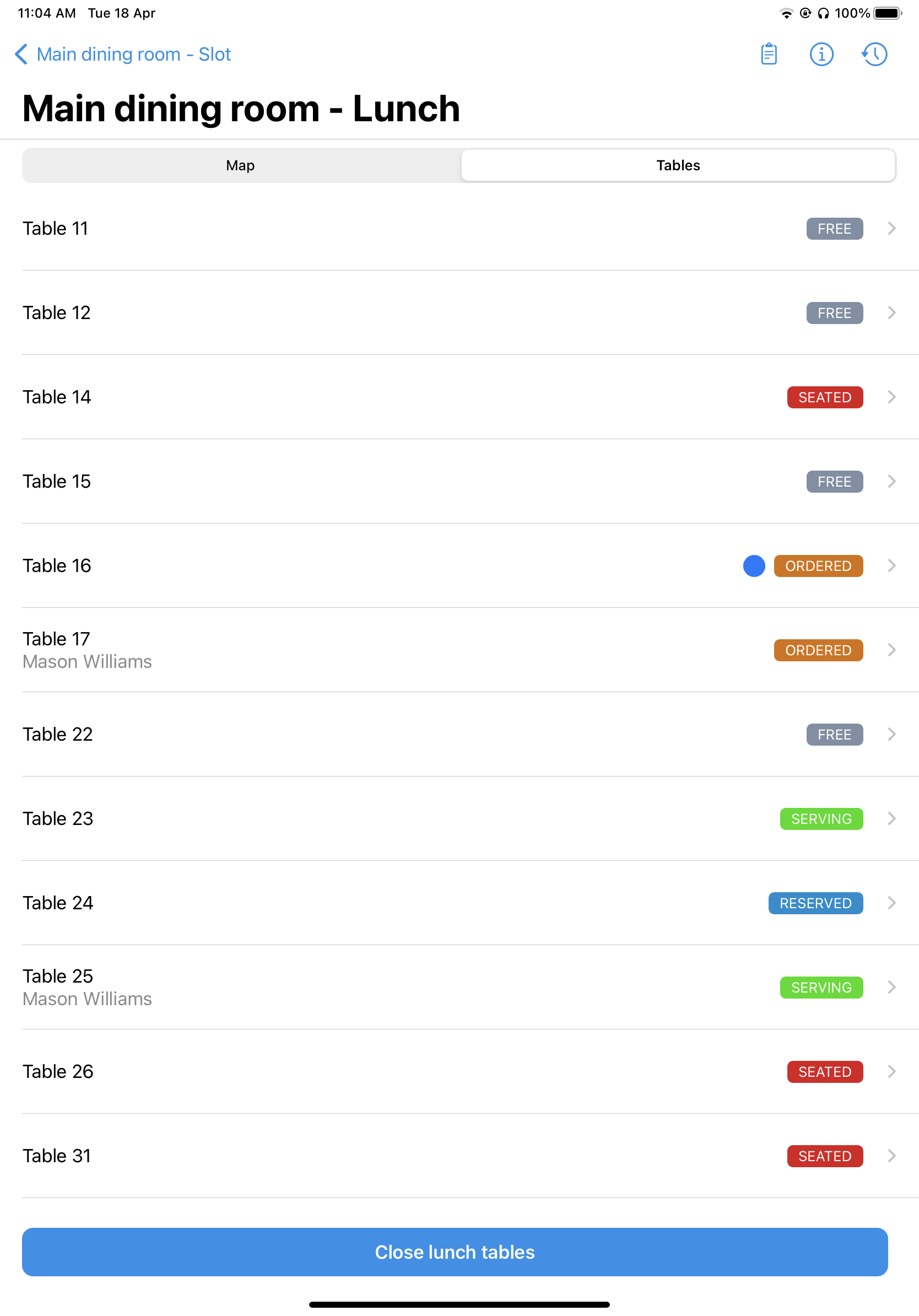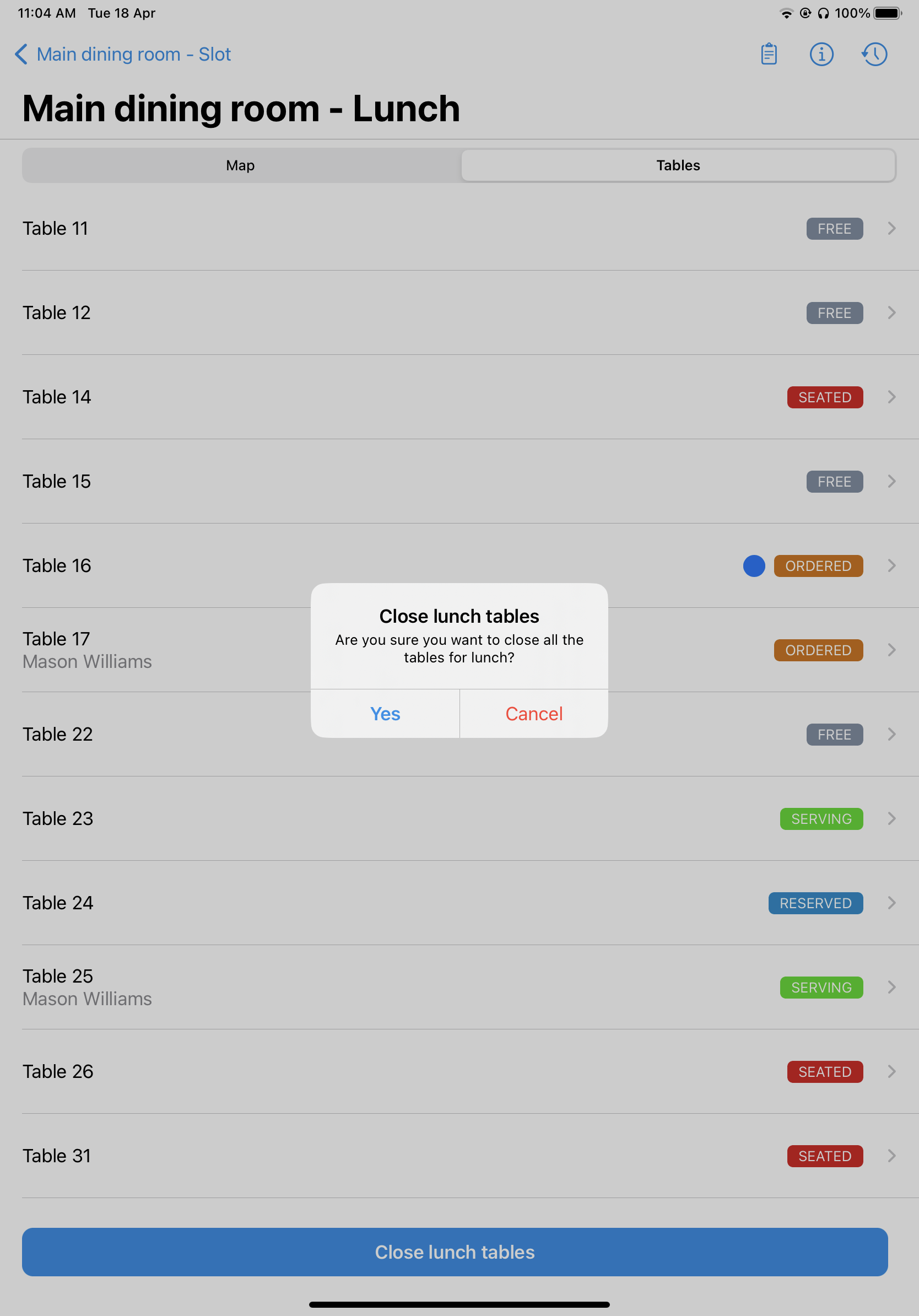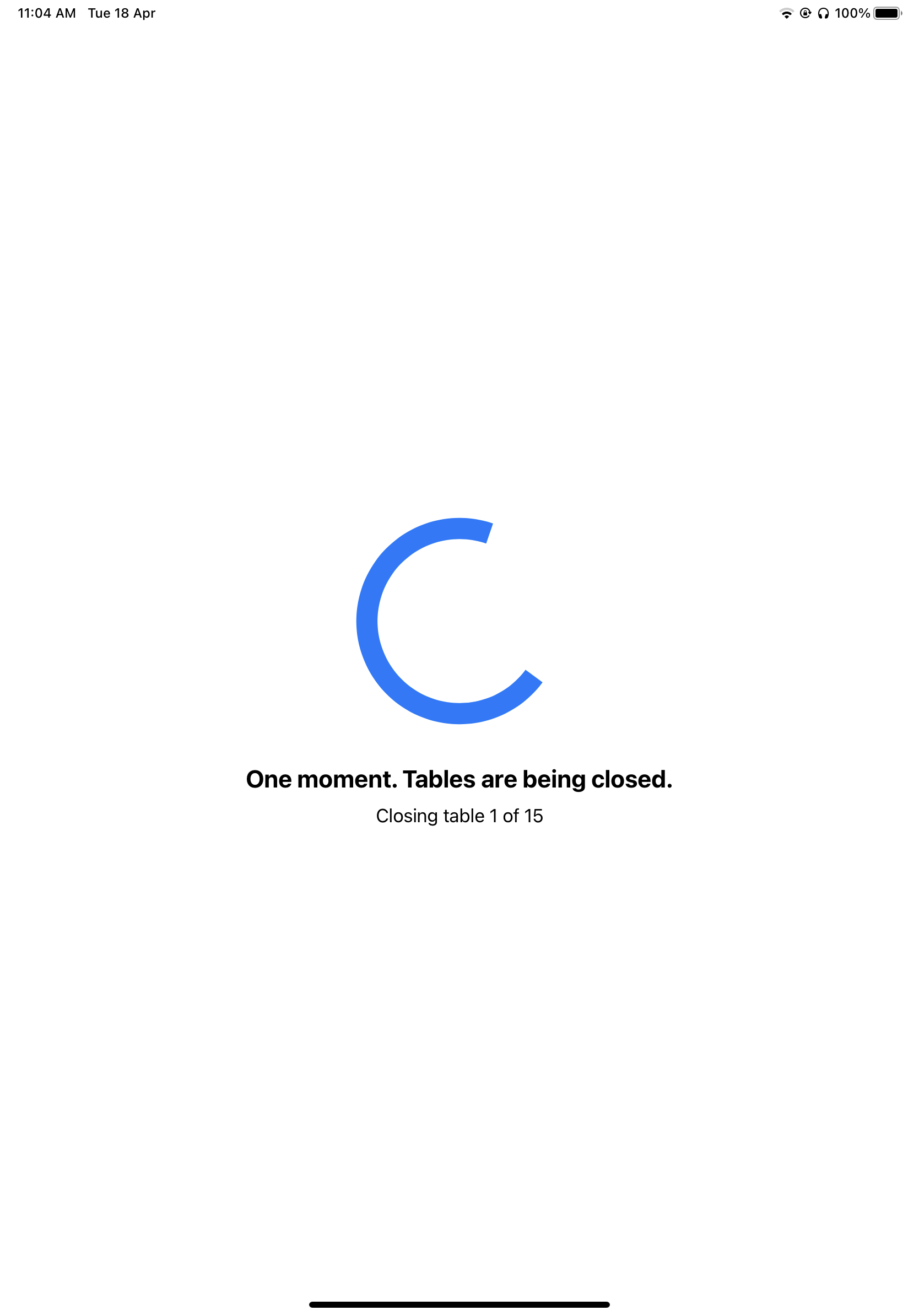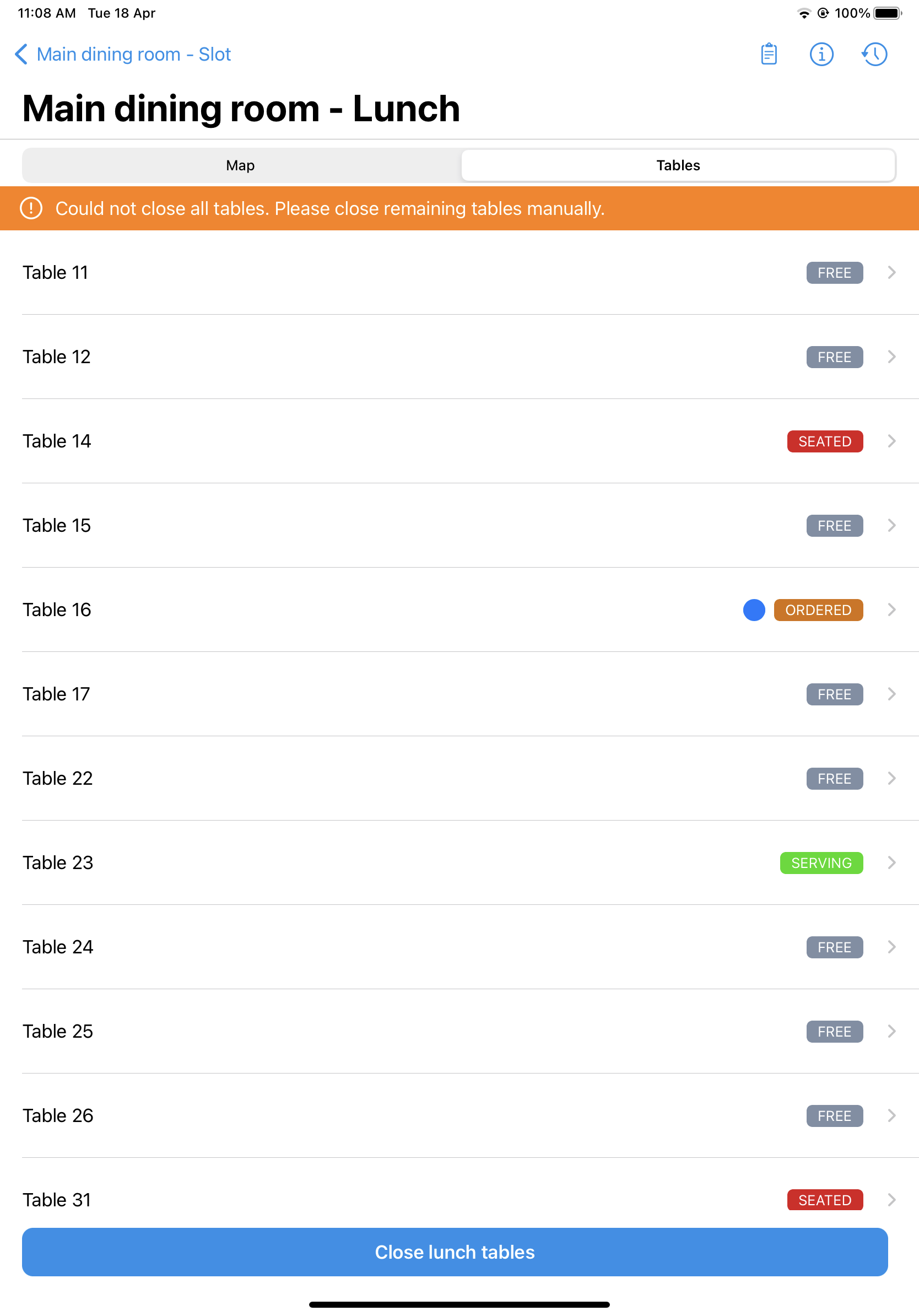 3. Once clicked we will loop over each table and try to close it automatically. When a response of a table closing is received we move on to the following table until we tried all tables.
Note: the user will not be able to do anything on the app while the process is running
If one or more tables can't be closed automatically, we show a message that not all tables can be closed and that you need to close those manually.