Context: the prospect has no clear preference or interest in a particular residency. He/she is looking for a suitable solution and wishes to evaluate multiple providers (residencies).
You start the creation of a new CLM Pipeline request. In step 2 'Theme', where you register all relevant information about the care need and type of room, you can tick several possible providers that match the prospect's interest (with a maximum of 10). If no preference is yet known and it is a very general request for information, you can also register a request at the corporate company level.
You further fill in the topic form with all mandatory and additional information. In step 3 you register the data of the referrer if known.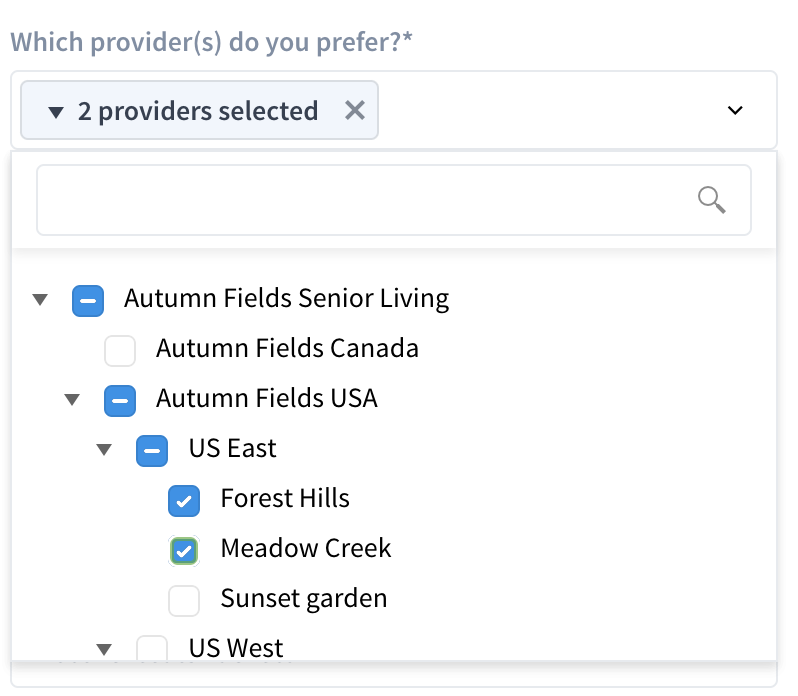 Once you save this request, a separate request will be saved in the list for each candidate provider, each of which can be followed up and completed individually by the respective provider.
The request manager of each provider (residence) will automatically be informed of this new request, even if it was created by a fellow residence. Each of them can open the initial request, make further additions and start the appropriate follow-up and schedule the necessary tasks. The additions made will only be filed away in the specific request and will not be transferred to the other request for which a colleague is responsible.

Every request for which there are multiple candidate providers (options or choices) is indicated in the list by a symbol i in the Provider column.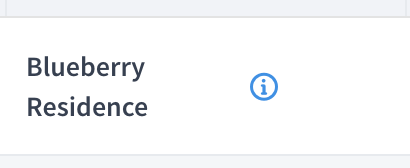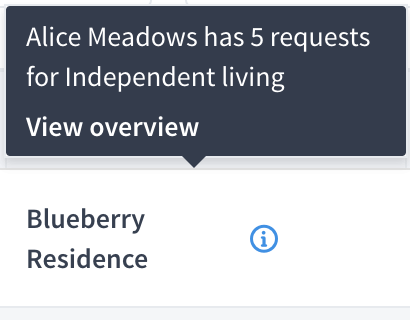 Click on the symbol i to consult the underlying information: how many requests are there for this person? The link 'View overview' takes you directly to the list of requests for this person. At the top you can consult and complete the personal information of the prospect or contact person. At the bottom you can click on the horizontal line to consult and/or complete the detailed information for that specific request. Or you can click through via the blue link to the prospect's profile.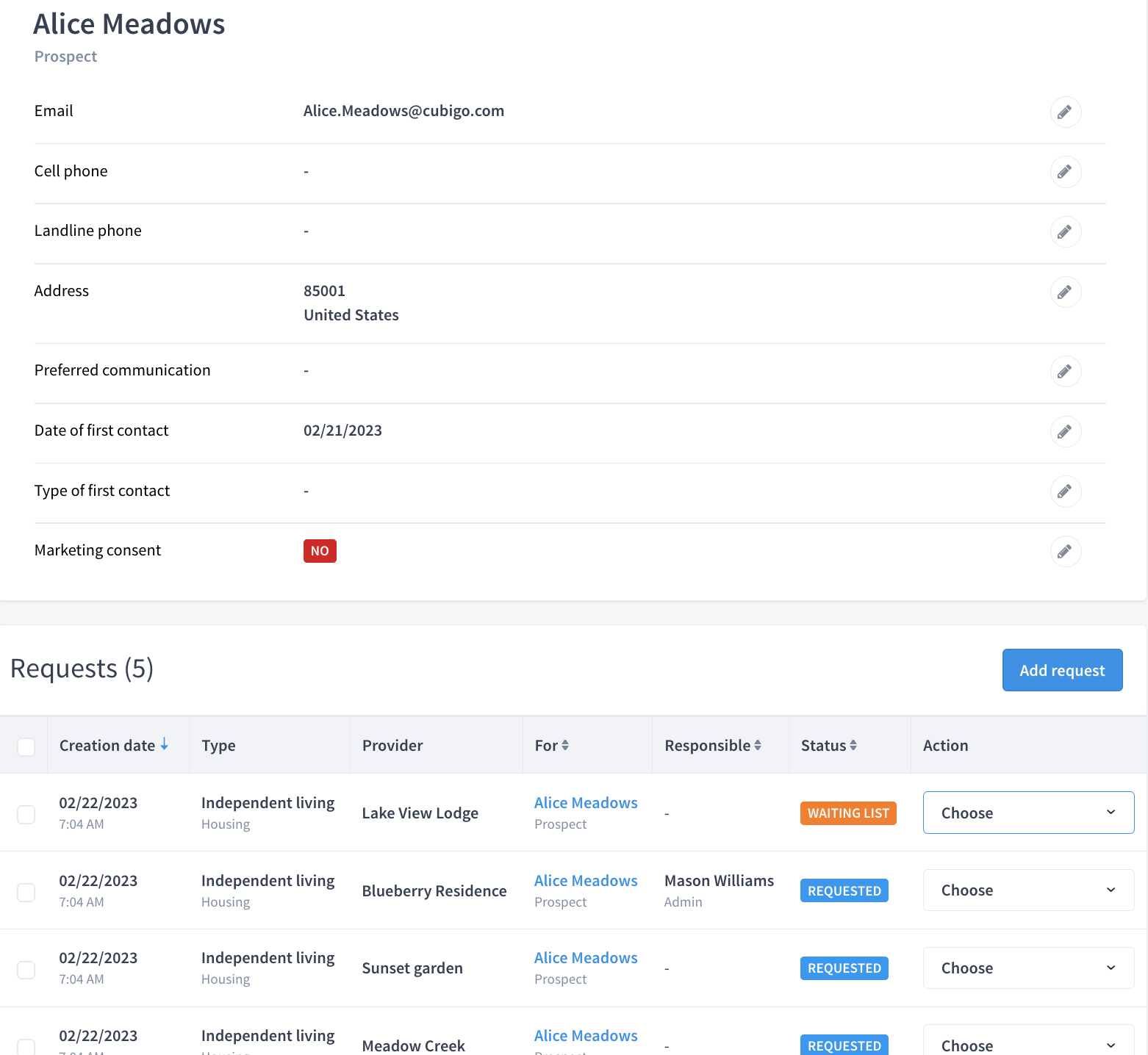 Tip!
If you are responsible for an request involving several prospective providers (residences), be sure to inform your colleagues of the state of affairs in a timely manner. This guarantees a smooth information flow and avoids unnecessary contact with the prospect or his referrer.