To allow a user to sign up the resident to the activities, please navigate to User - > Residents in the back-office panel and click on the user's profile. Navigate to the Connections tab and add the connection to the resident's profile. Make sure to enable the option to manage the activities for this resident.
From now on, this user can see both schedules on their home screen and sign up the resident for the activity.
1. Daily schedule: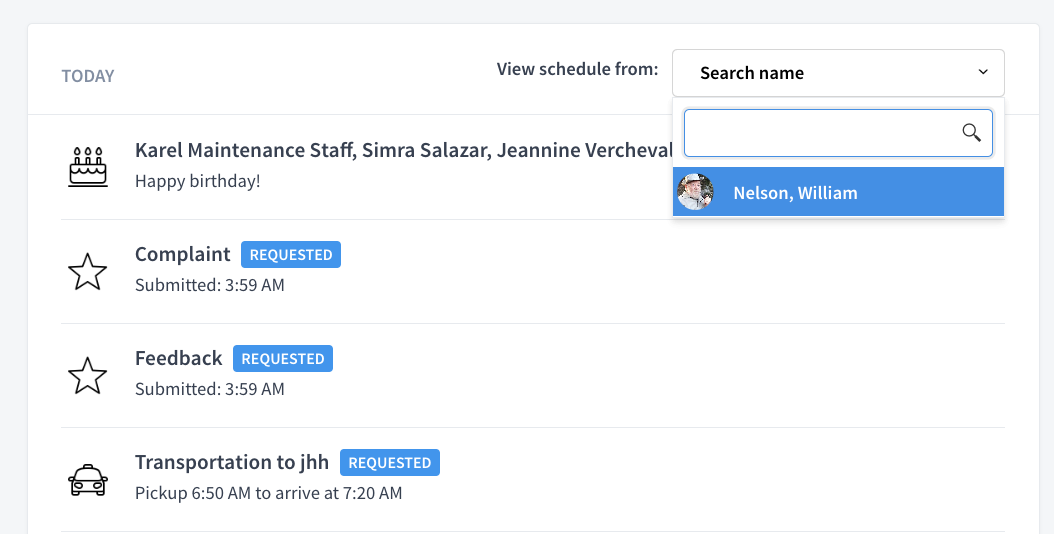 2. Subscribe and change the attendance for the connection: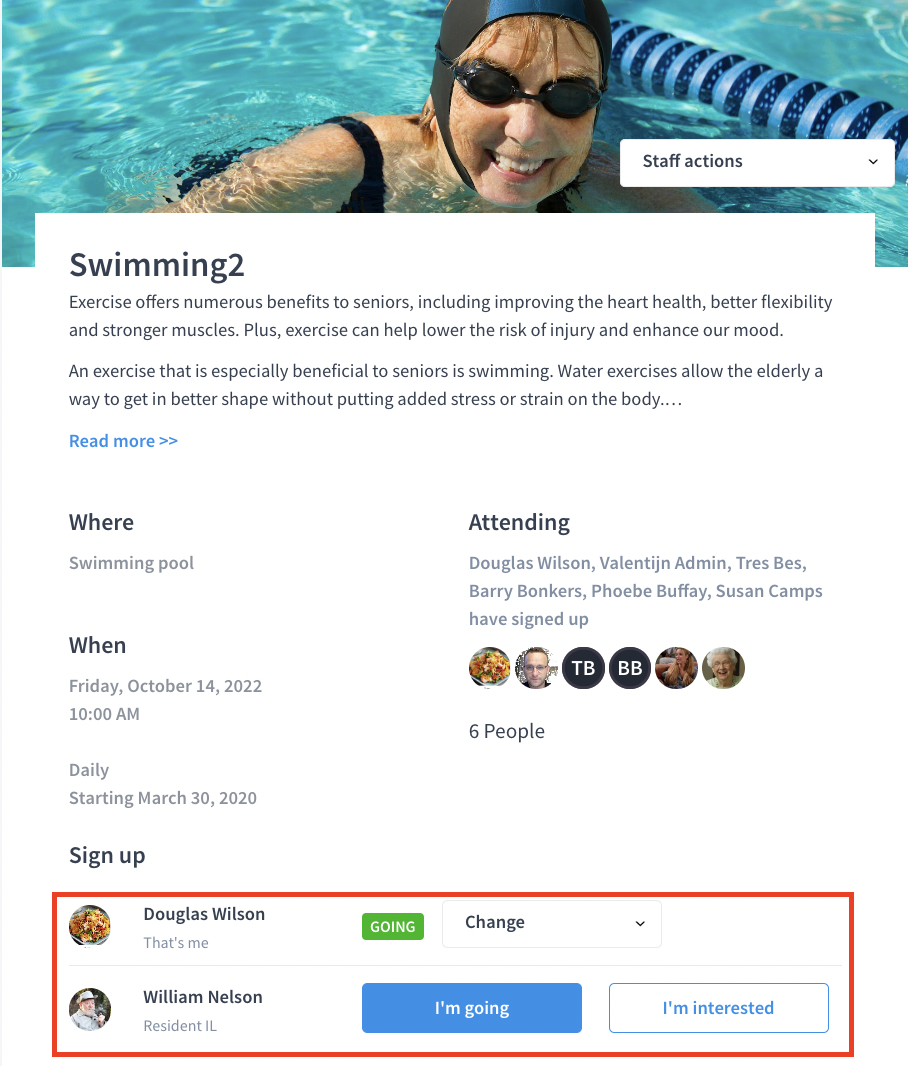 In the back office attendees grid, you will see if the person has a connection and the right to sign up their connection for the activity.