To add resident's dietary preferences, navigate to their profile --> Preferences tab:

Scroll down to the DINING field. Click on the pencil icon to add a preference.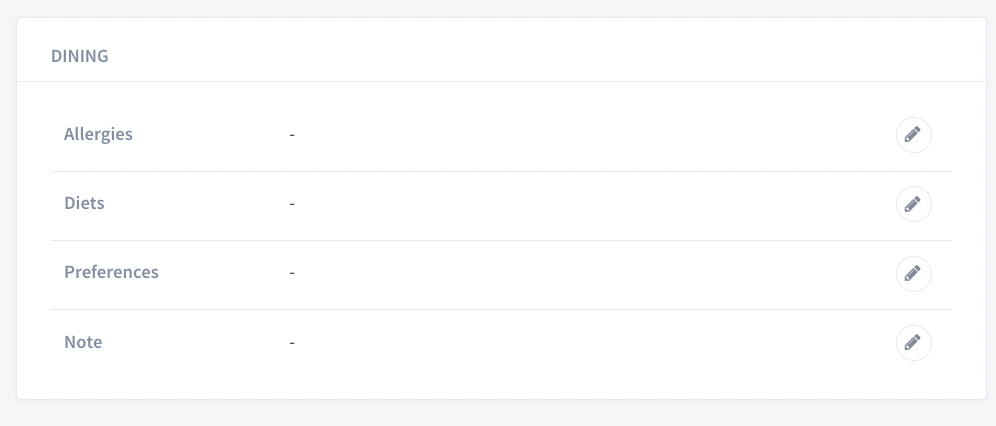 This new dining preferences section consists of 4 fields:

Allergies (multi-select)

Diets (multi-select)

Preferences (multi-select)

Note (free text field)
Dietary preferences in Dining POS
When a waiter looks at the user overview of seating, he sees the red text "Dining preferences" with an exclamation mark when this user has dining preferences in his profile.
When you click on the text/exclamation mark, a new screen will open where you can see all dining preferences for this user.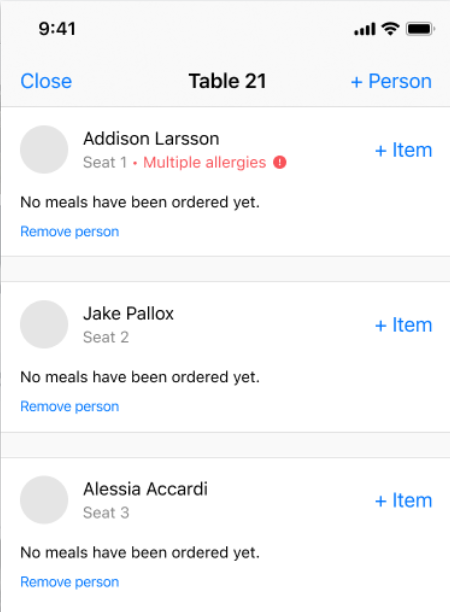 NOTE: By default, residents cannot edit dining preferences. There is a setting on a community level to enable or disable the editing of the dining preferences for residents. Please reach out to your project manager to change it.