In the tables overview, you will a payment history page, this is accessible via an icon in the top right corner on the seat map, next to the entry for the census.

When opened, a new screen is shown where all payments of the current day are displayed.
A record per payment, with the payer and amount.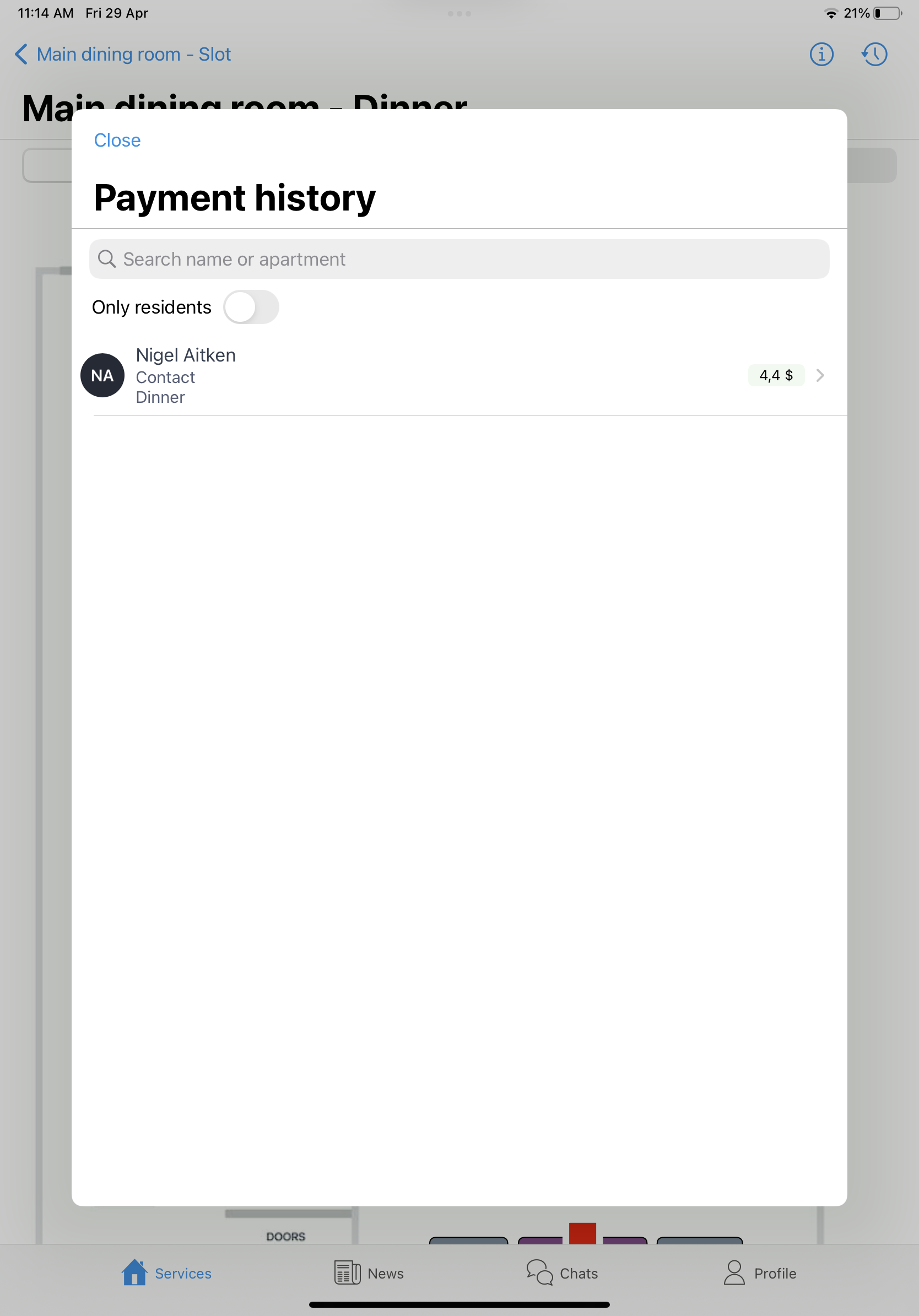 Clicking on a record will direct the user to an overview of all the items that were paid.
In this overview, the user can initiate a refund by an action in the top right corner. After triggering the action, the user can:
Choose the items to refund

Decide the amount to refund per item

Choose the refund payment method

Choose the refund reason