You cab perform refunds in the charges grid.
Profile --> Charges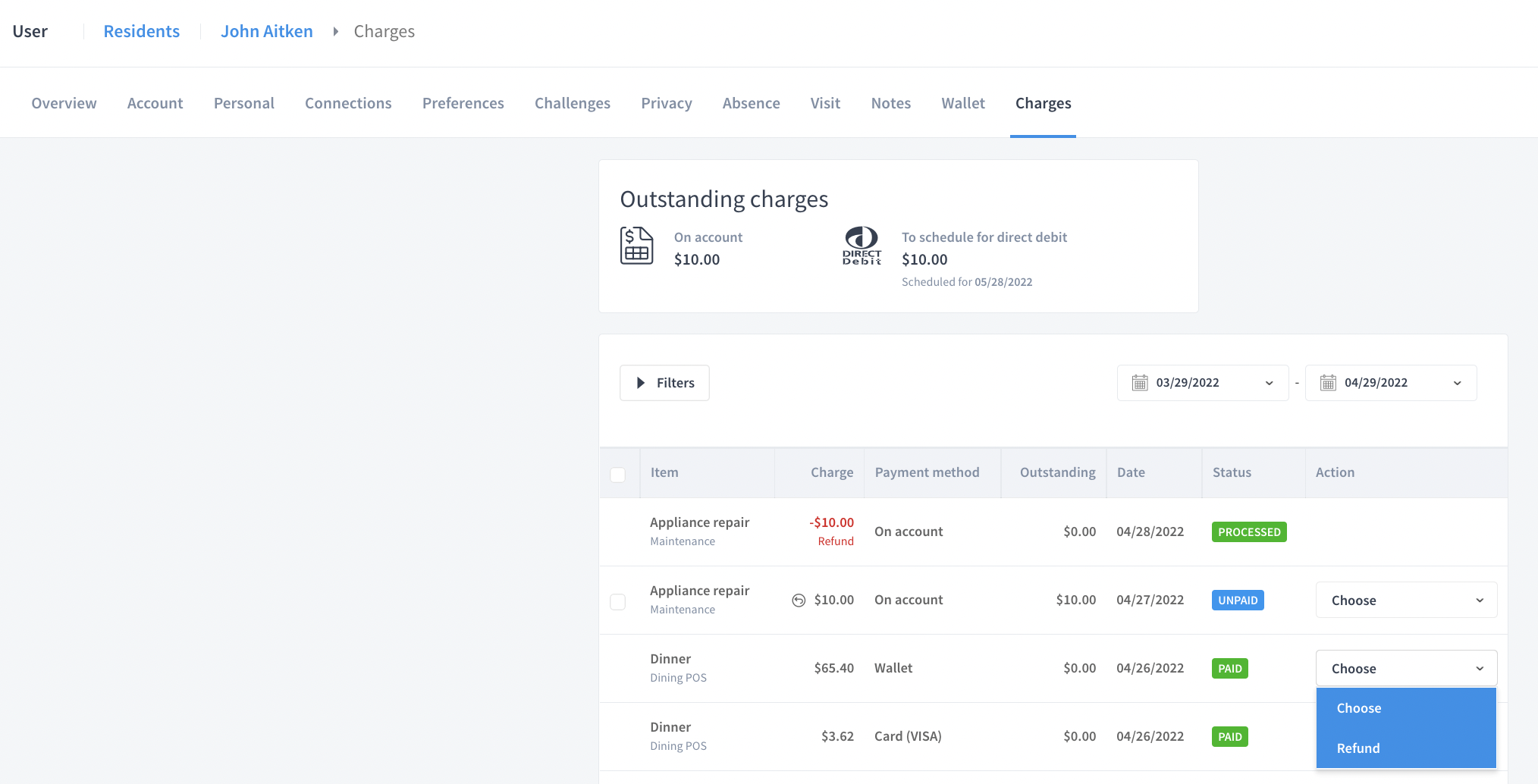 An admin or (general) staff user can select the action 'Refund' on a charge in the profile Charges overview.
The refund amount can be chosen but is restricted to the total amount of the initial order.
To be able to save a refund, the user has to provide a reason. The reason has to be chosen from a predefined list. If the applicable reason is not available for selection, the user can choose the option 'Other' and enter a custom free text reason.
Refunds are registered with a payment method. The payment methods that are suggested depend on the original payment method used and the ones configured for the community. The following list displays the suggested methods according to the original. If a certain payment method is not configured for the community or user, it will not be presented.
| | |
| --- | --- |
| original payment method | refund payment method |
| Wallet | Wallet |
| Wallet + cash/card | Wallet |
| Cash / Card (or other paid types according to community configuration) | Cash / Card (or other paid types according to community config) + On account |
| On account | On account |
| GoCardless | On account |
| Square | Cash (or other paid types according to community config) + On account |