The Bar Table can be recognized by its purple color and can be used to quickly order items and pay.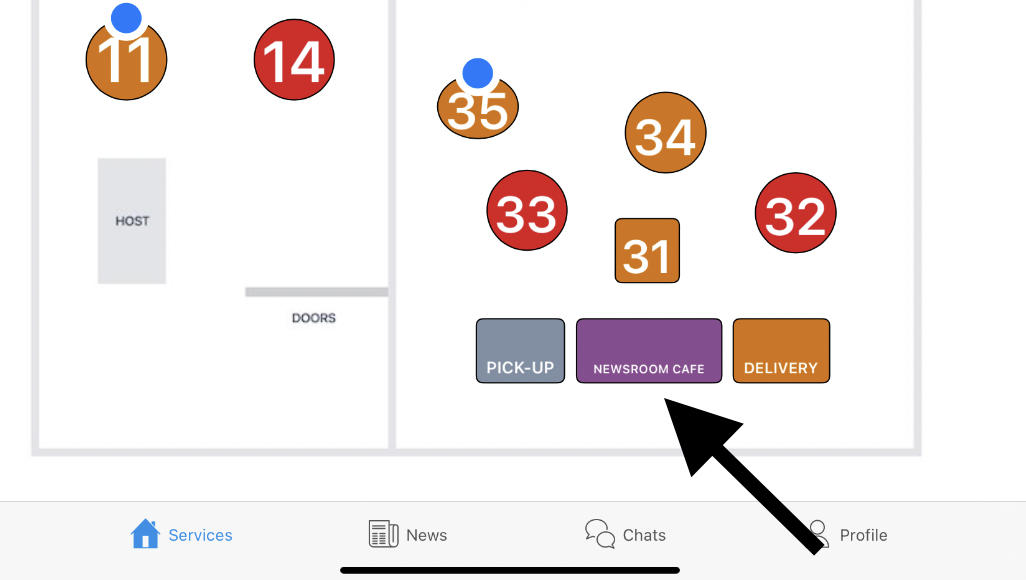 Click on the table to take an order. You have two options:
- Open bar tab
- Order


Click on the preferred option and start the ordering by entering the guest (1st tab) or selecting the existing Cubigo user (e.g. Resident).
Next, as in the usual flow, add items to the order. You can now increase the number of items the guest or resident would like to order. Swipe to the left and click on the Amount button.

Note: the option to increase the number of items is available for both existing Cubigo users and unknown quests only at the Bar Table. At the usual table, you can increase the number of items ordered only for unknown guests.
Now, when you are ready, you can click on Save.

The last step is Payment. Click on the Bar Table and click on Pay. Select the user, the payment method, and click on Pay.