In Cubigo's POS you can select both modifiers and accompaniments for the menu item.
A modifier group is a set of options that can be applied to a dining item. Modifiers can be optional or required. An example of a modifier group is 'Spices' and includes options like 'Low salt' and 'Extra spicy'. Modifiers allow to include personal preferences in the order, and can also be used to force certain choices if necessary for the meal preparation.

Accompaniments are special add-ons to your particular meal such as sides selection, extra cheese ($1), sides, an extra portion of vegetables, etc.
How to add modifiers/accompaniments to the item (back office)
You can manage both modifiers and accompaniments in the back office of the web application: Dining-->Items.
Open the item to make changes. There you can add/change accompaniments and modifiers.
Modifiers groups are configured by the Cubigo consultant. Please reach out to us if you want to add new modifier groups.
Accompaniments can be added to the item by entering the name and price (if applicable).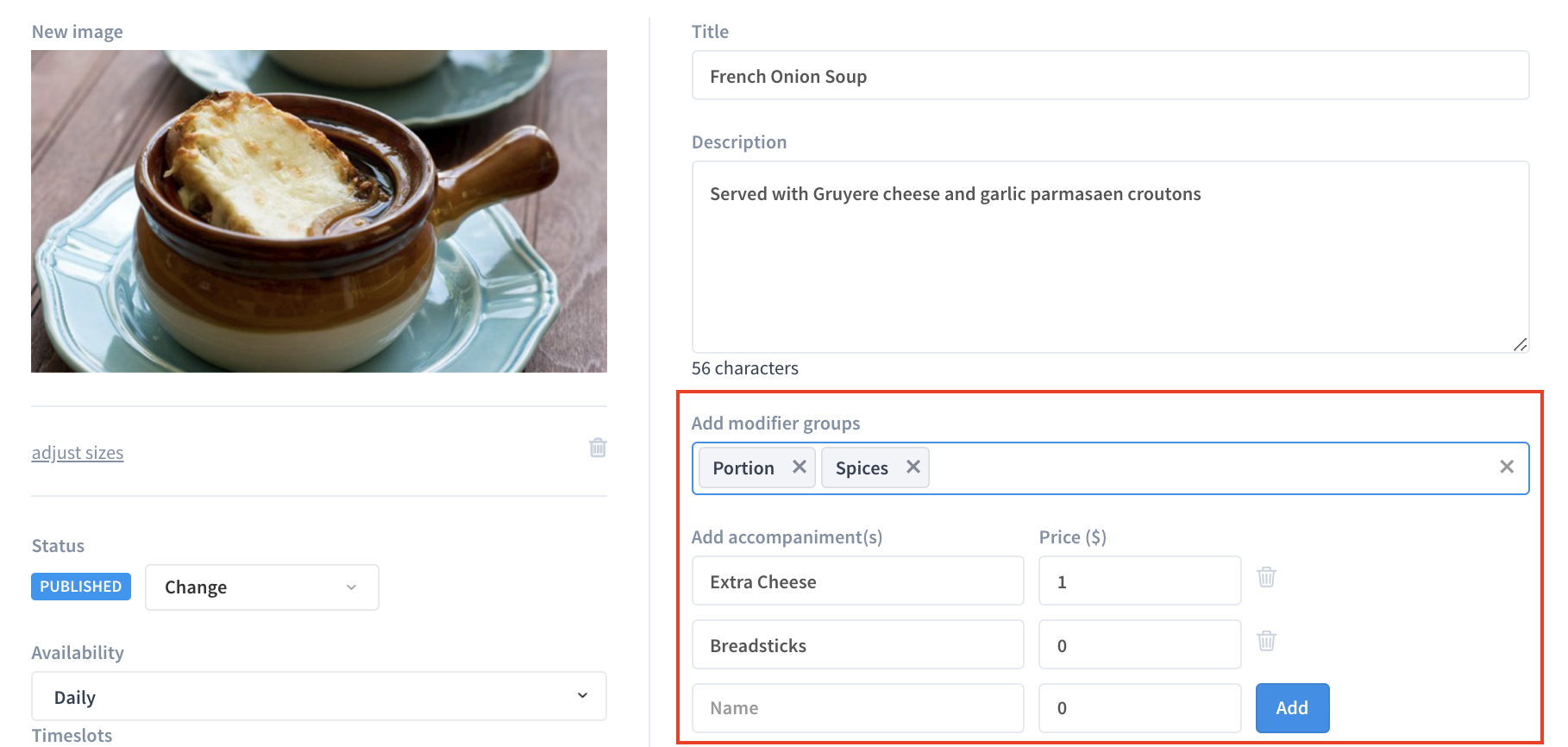 How to add modifiers/accompaniments to the order (Staff App)
During the undertaking flow, you can add modifiers and accompaniments to the order.
Click on the item and then select the modifiers/accompaniments: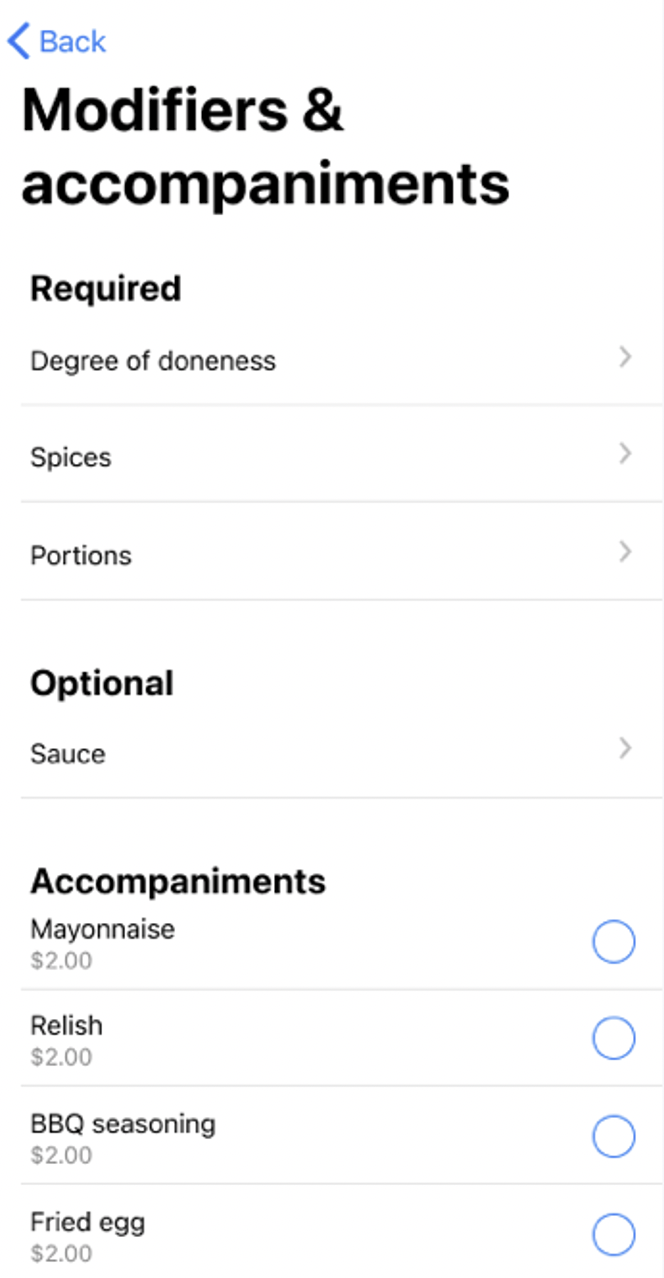 Your choice will be linked to the order and printed on the kitchen ticket.