Team Members can export a list of birthdays for the current month or next month.
Go to your back-office navigation menu on the left > USER > select either Residents or Team members.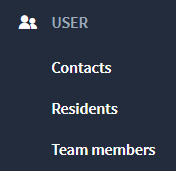 Click on the [Export] drop-down list in the top right corner.
Select either Birthday calendar this month or Birthday calendar next month.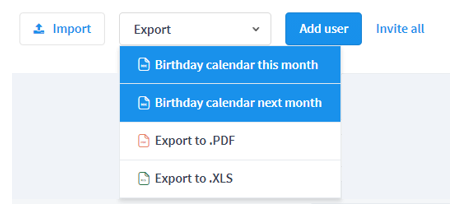 The birthday list will be exported in a Word format.