Using the task widget on the home screen, you can track how many tasks are currently open for CLM requests. This widget makes a subdivision between the tasks assigned to you personally (left) and the total number of tasks within your organization.
Next, you will find the breakdown according to the task's completion date:
-tasks that are overdue in terms of the delivery date
-tasks to do today
-tasks to do later
You can click on any of these subdivisions to go to these tasks in the task list.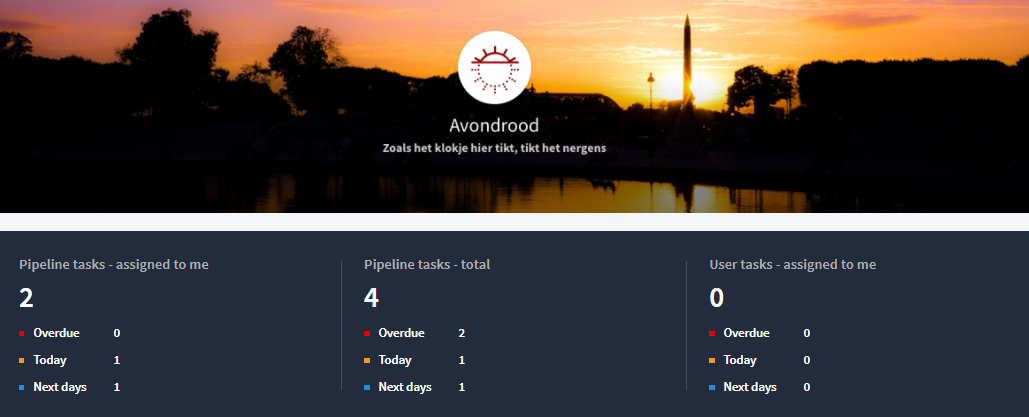 Attention! This widget will only be shown if you have also activated the widget display via your personal profile. You can activate it via your profile on the top right: in the personal menu, you can hide or activate the widgets below.
In addition, you will also receive a reminder via email from Cubigo (your residence) as soon as a new task has been assigned to you or if a task assigned to you is overdue (exceeds the scheduled completion date). You can use the link in this email reminder to click through to the task list in CLM Pipeline to take action.