The housekeeping is planned and carried out by the community staff. So you can see an overview of the maintenance requests you have placed via your requests.
Open the Housekeeping cube and press the button [Your requests].
We open a chronological overview of the requests you have placed so far:

By pressing on these items you can open a detailed view of that request: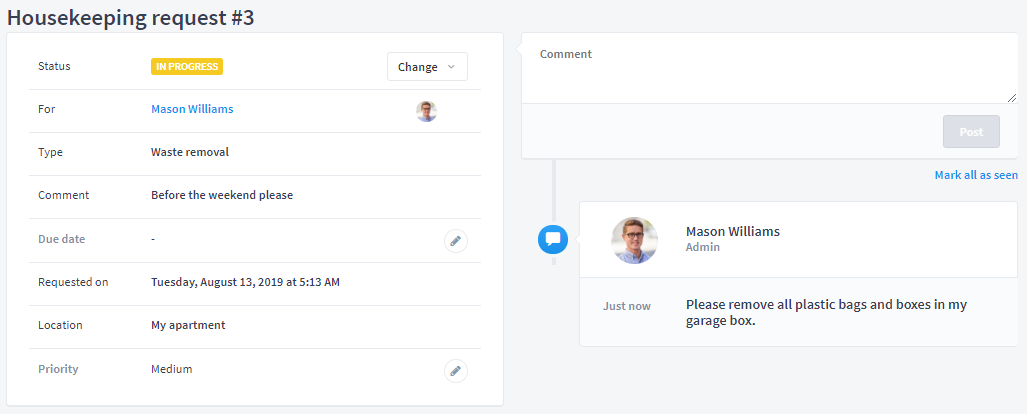 Do you have an extra comment or question, please inform your staff via Comments field in the right box. This information will go directly to Housekeeping staff, so they're aware of your needs.