With the Contact cube external community members (family, prospects and visitors) can reach out to community staff.
Begin by opening the Contact cube by clicking or tapping on the icon. The cube opens and you see an overview of this service as follows: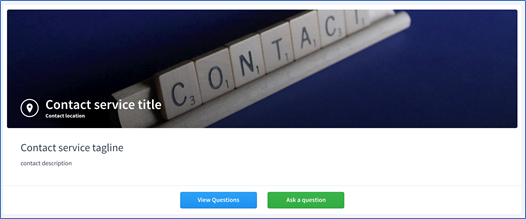 See the next articles for an explanation of what is possible with this cube.