With the Housekeeping cube, you can request housekeeping to be carried out in your apartment.
1. To place a request, begin at the Cubigo Homepage, then click or tap on the Housekeeping cube.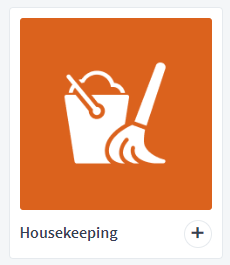 2. You can place a housekeeping request by clicking or tapping on the [Place request] button. Note: If
you would like to see a history of your Housekeeping requests, click or tap on the [Your requests]
button.

3. You can fill out the form with the following information that pertains to your request.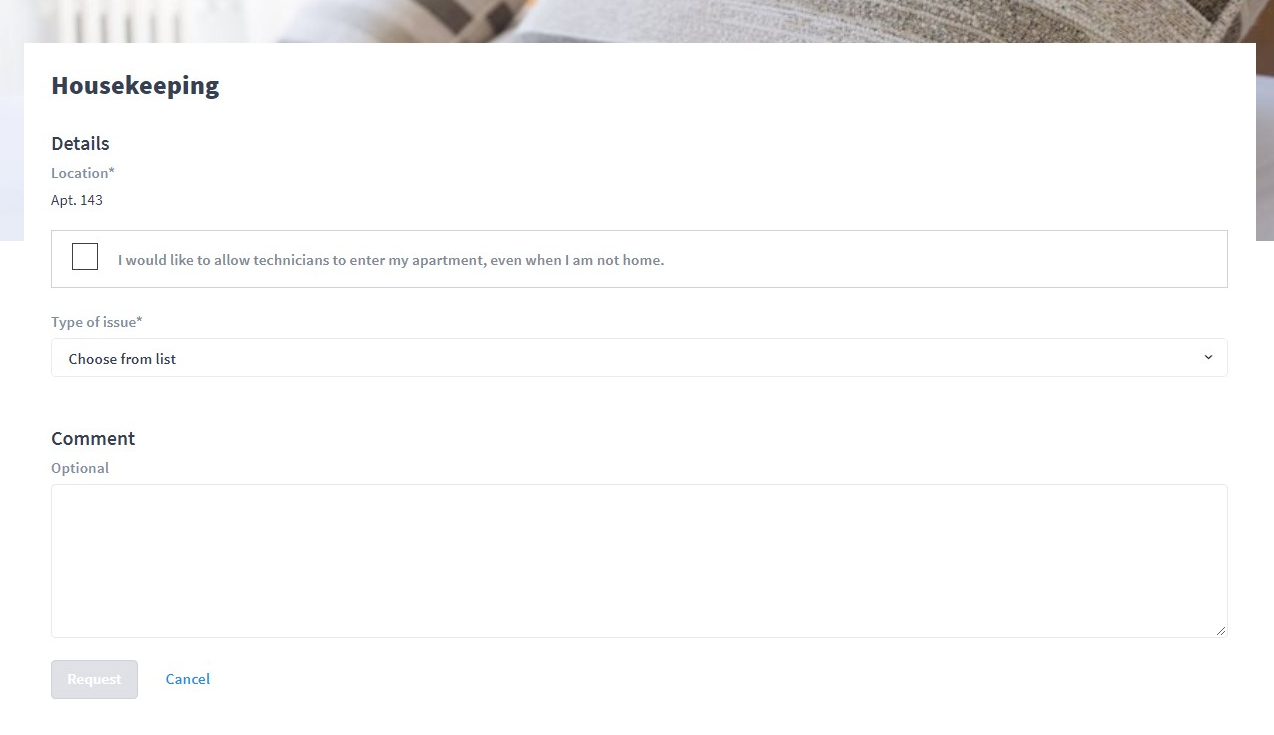 4. Location
Here you select the location where the housekeeping needs to be carried out. The default location is your apartment number.
If you request housekeeping for your own apartment, you can select the option to allow staff to enter your apartment, even when you are not home.

4a. Room
If this field is available as an option, select the room from the list where you want the housekeeping to be performed. If the room is not in this list, it is possible to select [Other] as an option. If you select Other, please specify the room and any other helpful information in the Comment box.
5. Type of issue
Choose from the drop-down list to specify the type of housekeeping you want to be delivered. If your issue is not in this list, you can select [Other] as a value. In that case please specify the issue type in the comment.
6. Comment
Sometimes it is necessary to add details about the housekeeping request. This will help staff to better understand the issue and help them to solve the issue more quickly & efficiently. Please don't hesitate to add any relevant issues in this field.
7. Confirm request
Once you have filled out all the necessary information, you need to confirm the request by clicking or tapping on the [Request] button at the bottom of the form. Your housekeeping request information will be saved and the

housekeeping

staff will be notified of your request.

8. Notification
After placing the housekeeping request, you will be taken back to the previous view. A message will appear in the bottom-right corner confirming your request.
The responsible staff member will also be notified. They will reach out to you if there are any questions or to confirm a date and time for the housekeeping request to be performed.