Resident engagement insights for activities
On top of attendance tracking for activities, Cubigo offers you insights with powerful metrics that bring clear and relevant information to your organization. The reporting metrics provide real-time visualizations of your community's data. Metrics will be available on the spot, capturing the recent data related to activities, interests, and attendance. Administrator accounts can access reports and dashboards directly from the navigation menu.
If you do not have metrics reporting, please ask your Cubigo representative to activate this feature for your community.
The following reports are available:
Resident engagement - disengagement (%)
Resident disengagement (%)
Resident engagement (#)
Resident attendance (hours)
Staff attendance (hours)
Resident engagement (by time)
Resident engagement (by category)
Activity offer (by category)
Resident interests
1. To view activities metrics for your community, go to the back office > ACTIVITIES > Metrics
In the left panel of each report, you can set a date range and multiple options are available for filtering your data.
In the top right corner of the Metrics screen, you have the following options:
Print or Export your metrics by clicking on the icon:

View the metrics in full screen (to exit full screen, press [esc] on your keyboard) by clicking on the icon:

2. To select a metrics report, click on the name of the report to open the tab at the bottom of the screen.
Use the navigation arrows to see the additional reports available for viewing.


Examples of metrics reports are provided below:
Resident engagement - disengagement (%)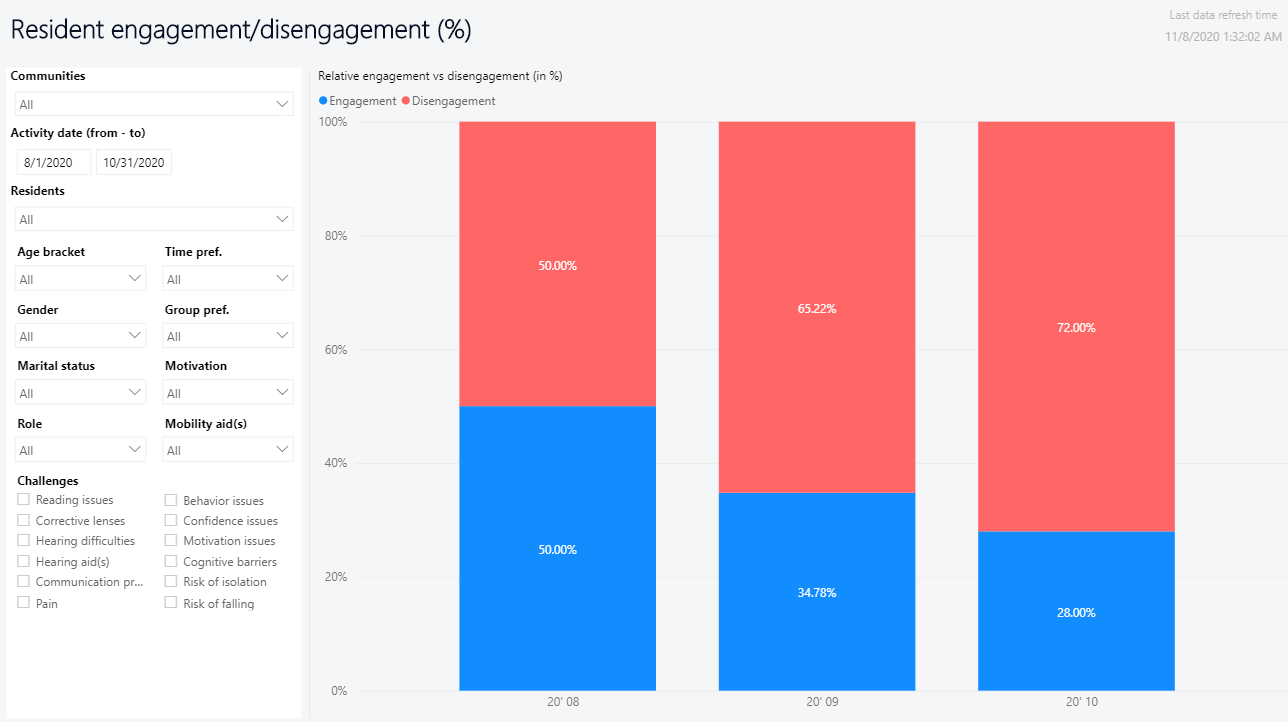 Resident disengagement (%)(The percentage of residents who did not engage in an activity within the specified time period)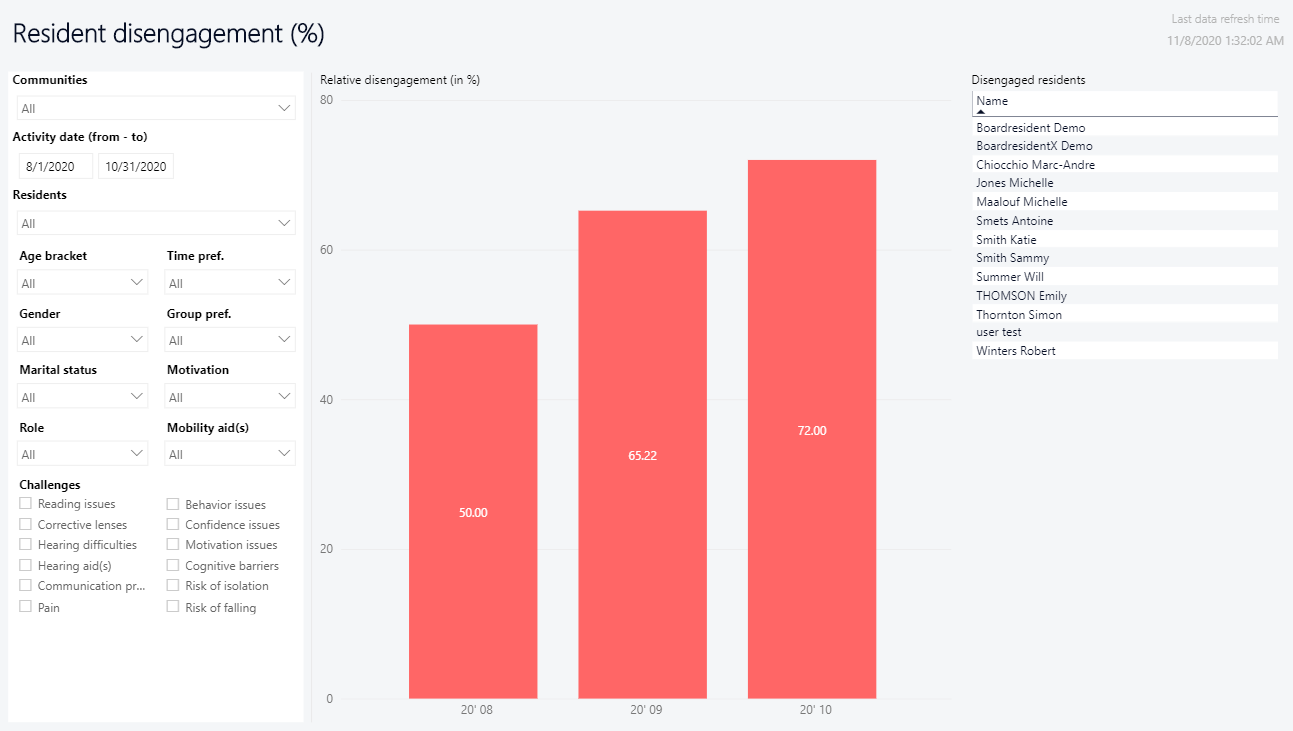 Resident engagement (#)
*CatA means by category that is configured in the activities cube (Community Engagement, Emotional, Intellectual, Physical, Social, Spiritual).
For example, Engagement (# signups + droppings by CatA) means that the report shows the number of sign-ups per category, e.g. social activities, physical activities.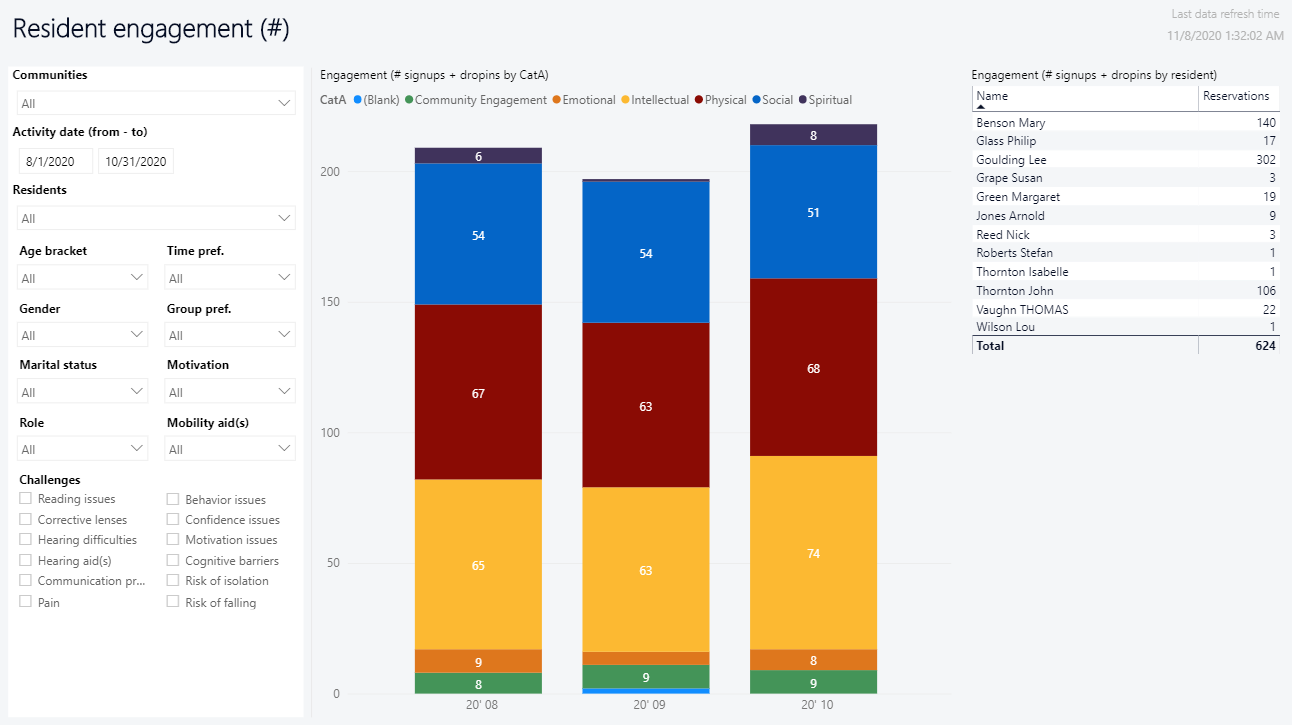 Resident attendance (hours)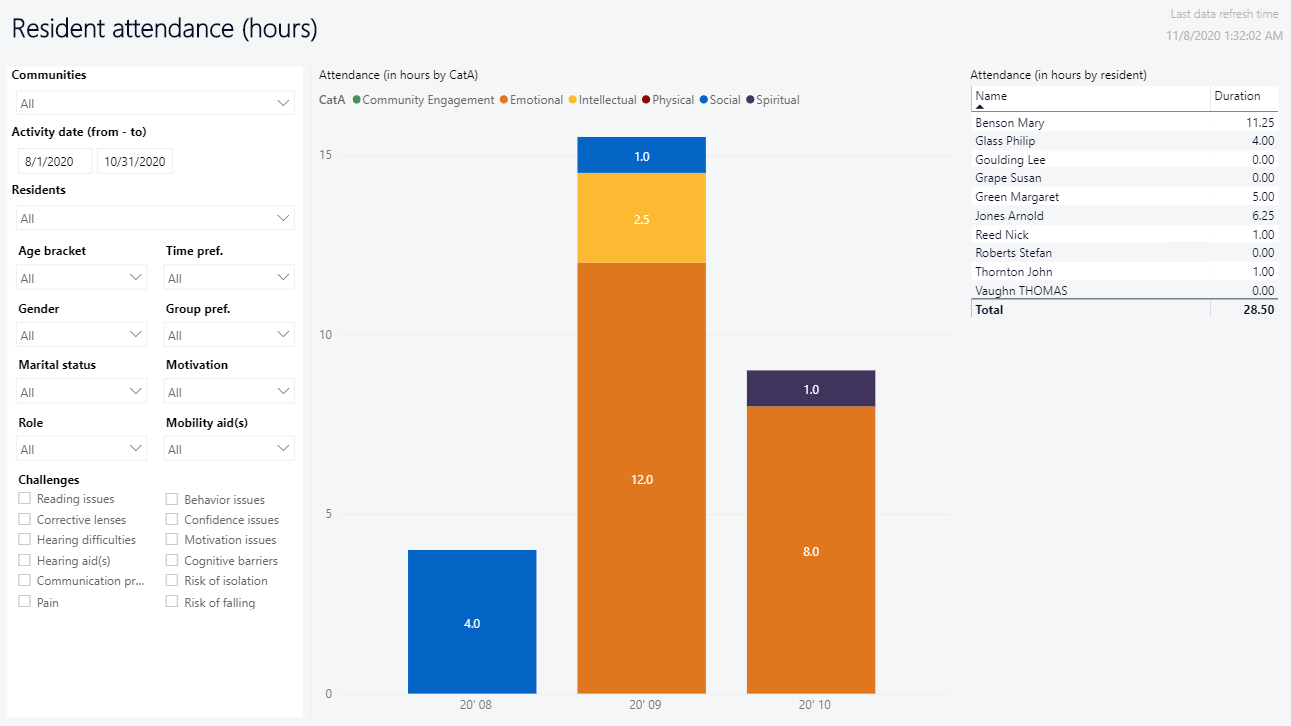 Staff attendance (hours)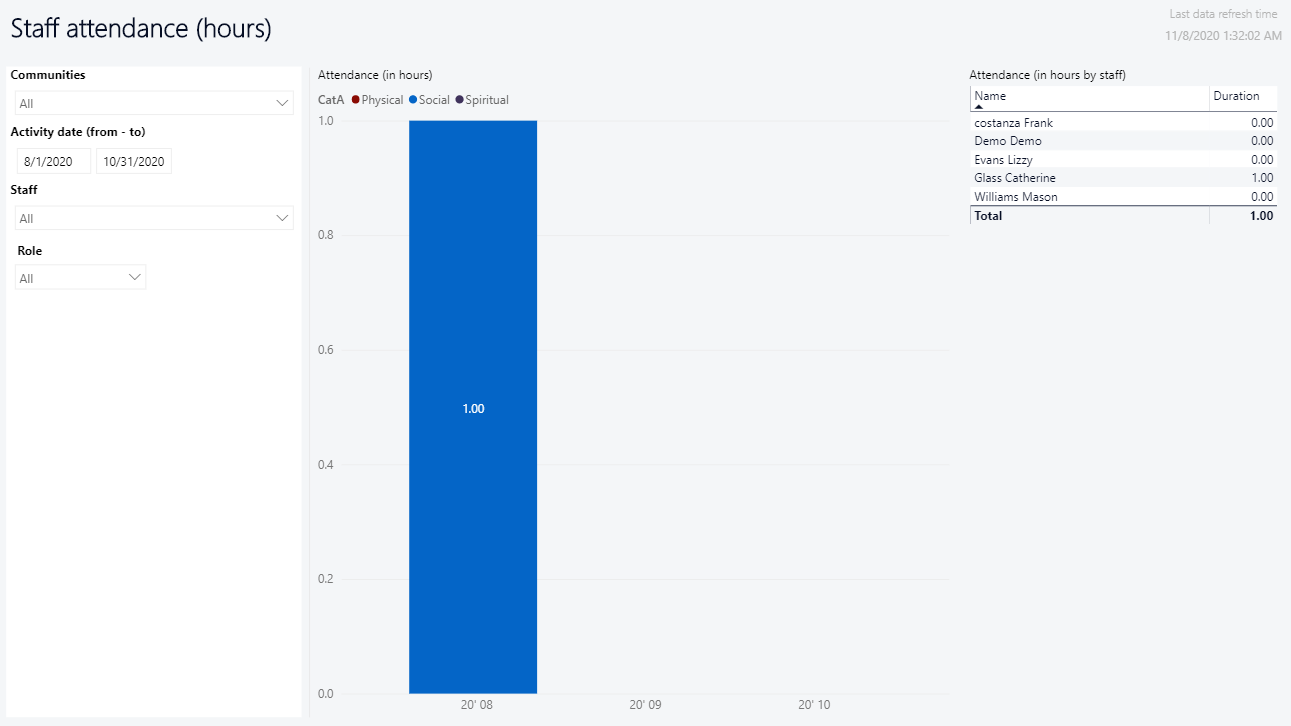 Resident engagement (by time)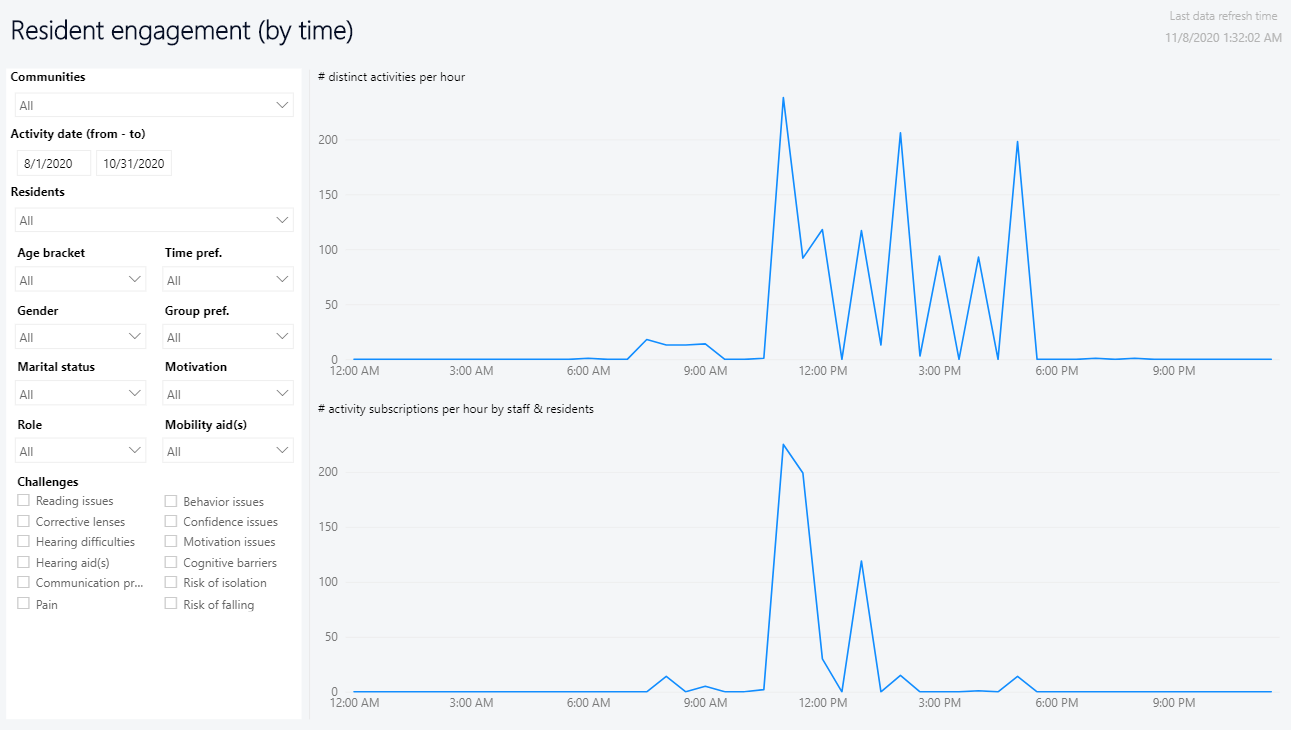 Resident engagement (by category)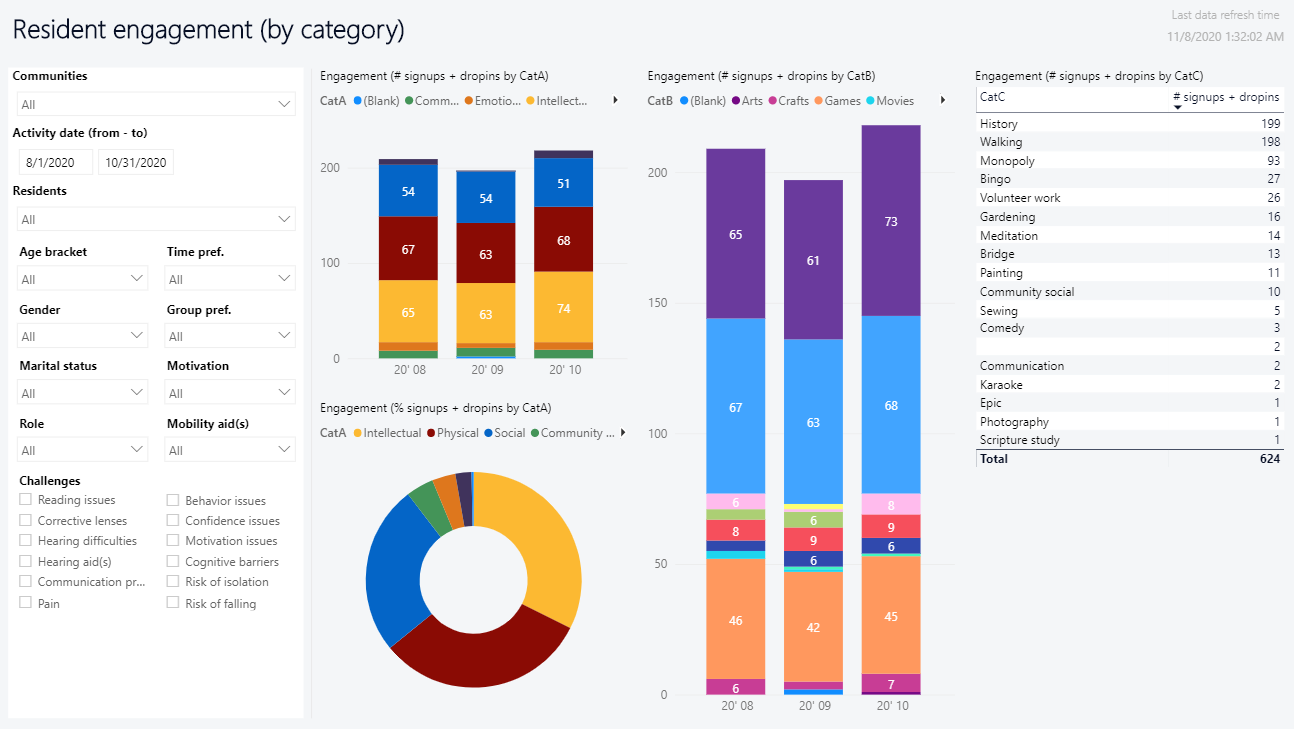 Activity offer (by category)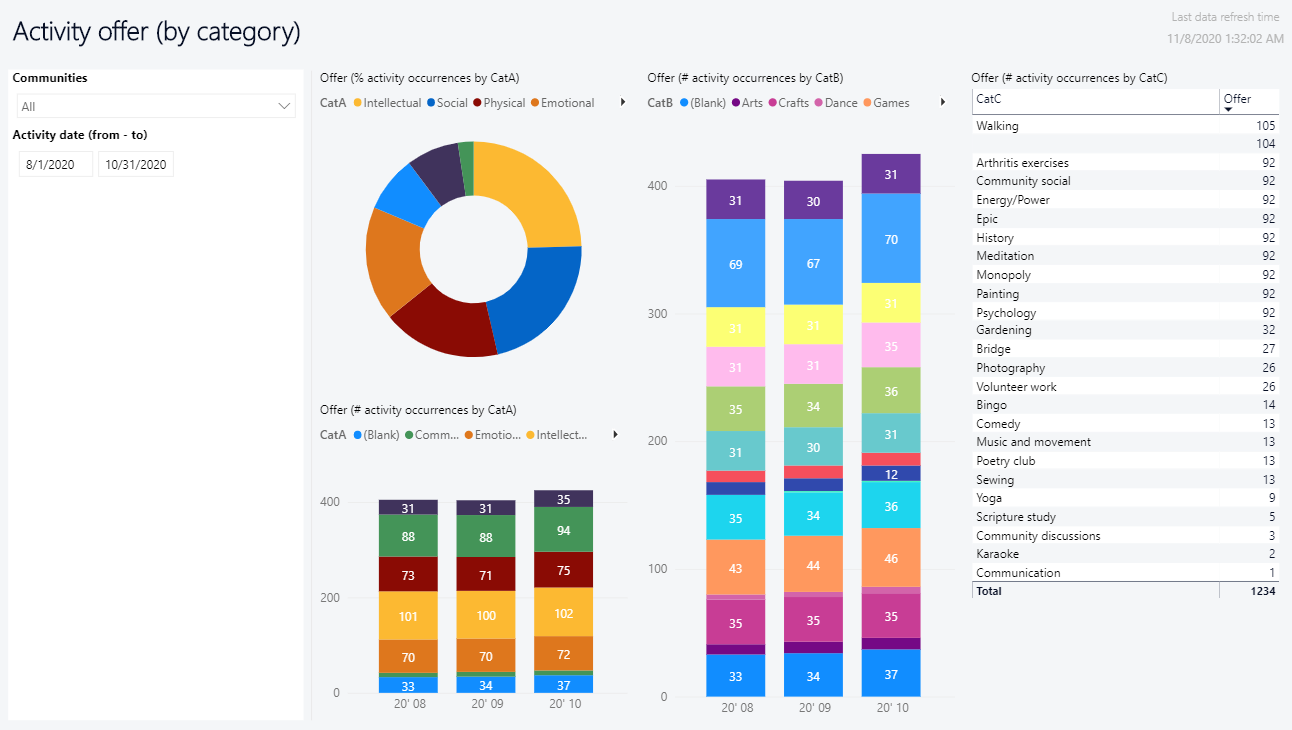 Resident interests