As staff member you have rights to manage group chats.
Create
As staff member you can create a group chat within your community.
You can select the active users from a dropdown list and invite them to participate in the group chat. Give the group chat a relevant name that refers to the subject.
You have to send at least one message to the groupe to activate the chat. We suggest sending an initial message describing the purpose of the chat.
Popular group chat topics include
resident groups like the resident council or community volunteers
shared interest groups like bridge, book club or golf
staff only chats for easy, instant communication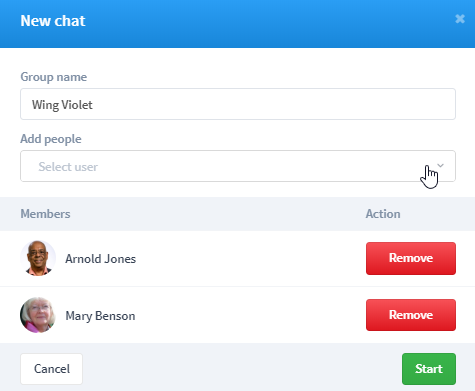 Remove
Via the setting wheel (top right) you can perform multiple actions as staff member for this group chat. By removing a member, the conversation is removed from the user's conversation list in the left panel. This member does not get notifications when new messages are posted by other members. Also the member's name and avatar are removed from the group member list. Previous messages from this member remain visible in the group chat.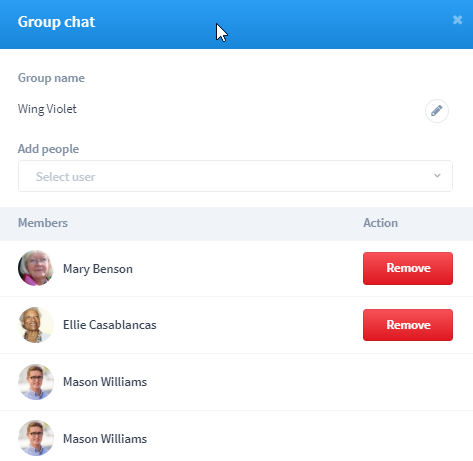 Add
You can also add a new member to an existing group chat or re-activate a removed member again. Click the settings wheel and add the specific member.
Rename
Via the settings, you can also rename the chat. Click on the pencil next to the current chat name and type the new name.