Alle relevante informatie over de productbestellingen wordt teruggekoppeld naar Cubigo.
Als beheerder kunt u informatie terugvinden over de bestellingen die voor uw klanten/residenten in Orthoshop werden gemaakt door een medewerker.
Start via linker backoffice paneel à CLM Webshop / Statistieken
Zie de verschillende tabbladen:
Bestellingen per aanvrager (medewerker)
Verkopen per type product
Evolutie verkoop per type product
Aantal bestellingen per inwoner, klant, aanvrager...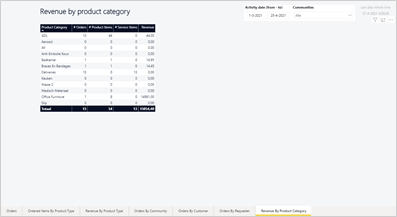 Here you will find all kinds of statistics that will give you insight into the product orders for customers. Each tab displays a different statistic. You can use the filters at the top to zoom in on a residence or period. From these statistics in Cubigo, you can export information to Xls via the icon at the top right: More options > Export.