Before installing an in-suite channel with a converter, please follow the steps below to make sure that the converter is working properly.
When?
If the cable provider offers a Standard Definition (SD) channel and not a High Definition (HD)
The AppleTV signal needs to be downgraded from HD -> SD
This is done by a converter
What?
A converter is a small device that is connected to the HDMI output of the AppleTV and transforms the signal into another output
Example HDMI (HD) to RCA (SD):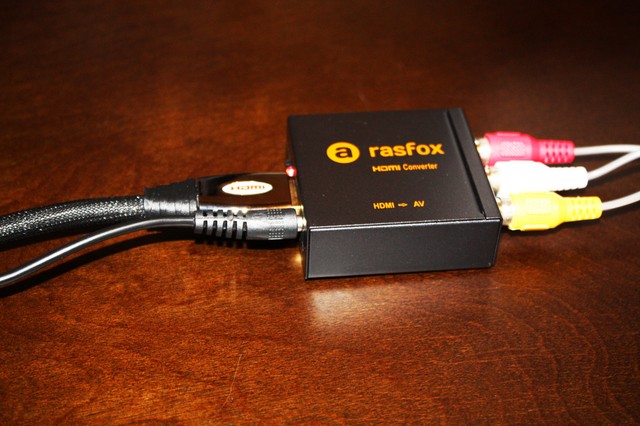 How?
Connect the AppleTV to the internet (WiFi or ethernet - ethernet is the preferred solution for a stable connection)
Turn it on and plug it directly into an HDMI input of a monitor/television
Sign in to the Cubigo Digital Signage application with the credentials provided by your Cubigo SPOC
Make sure that the AppleTV is configured before unplugging it and connecting the HDMI to the converter
Place the converter between the AppleTV (HDMI) and output signal (example: RCA)
Connect the SD signal (example: RCA) to the television and check the video/audio quality
You now tested that both the AppleTV and converter are working properly.