In the team member's profile you can add a team member code. This will allow team members to easily sign in with their personal code.
Go to User Management --> Team member profile --> Team member code
Click on a pencil icon to add or change a code.
Note: this code should be unique!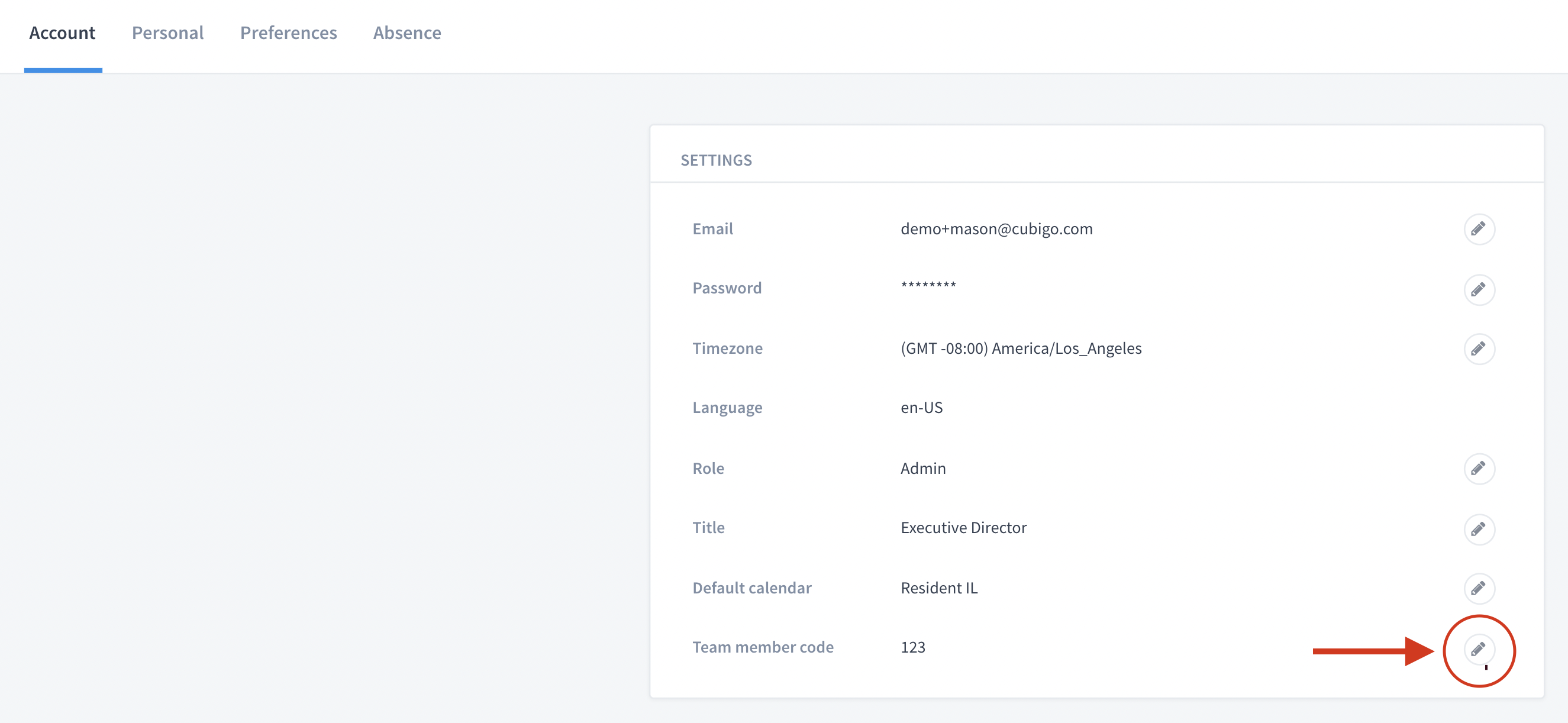 Team members can also do it themselves in their profile.