In case you made a mistake or you just want to change a POS order, follow the steps in this article. Note: The table should be closed before you are able to make changes.
Navigate to Dining > Eat-in to find an overview of all the POS orders: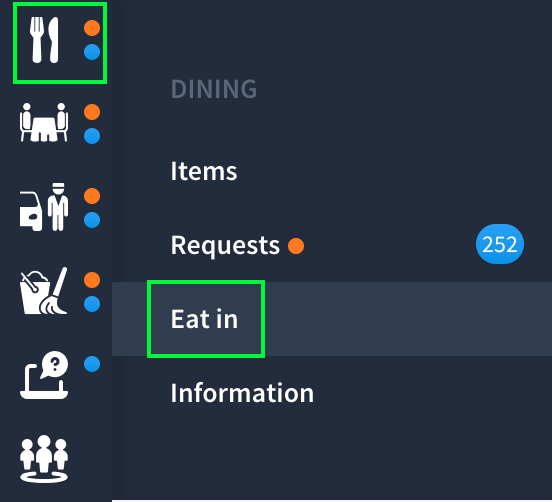 Click on the order entry that you want to change:

Find an overview of the order: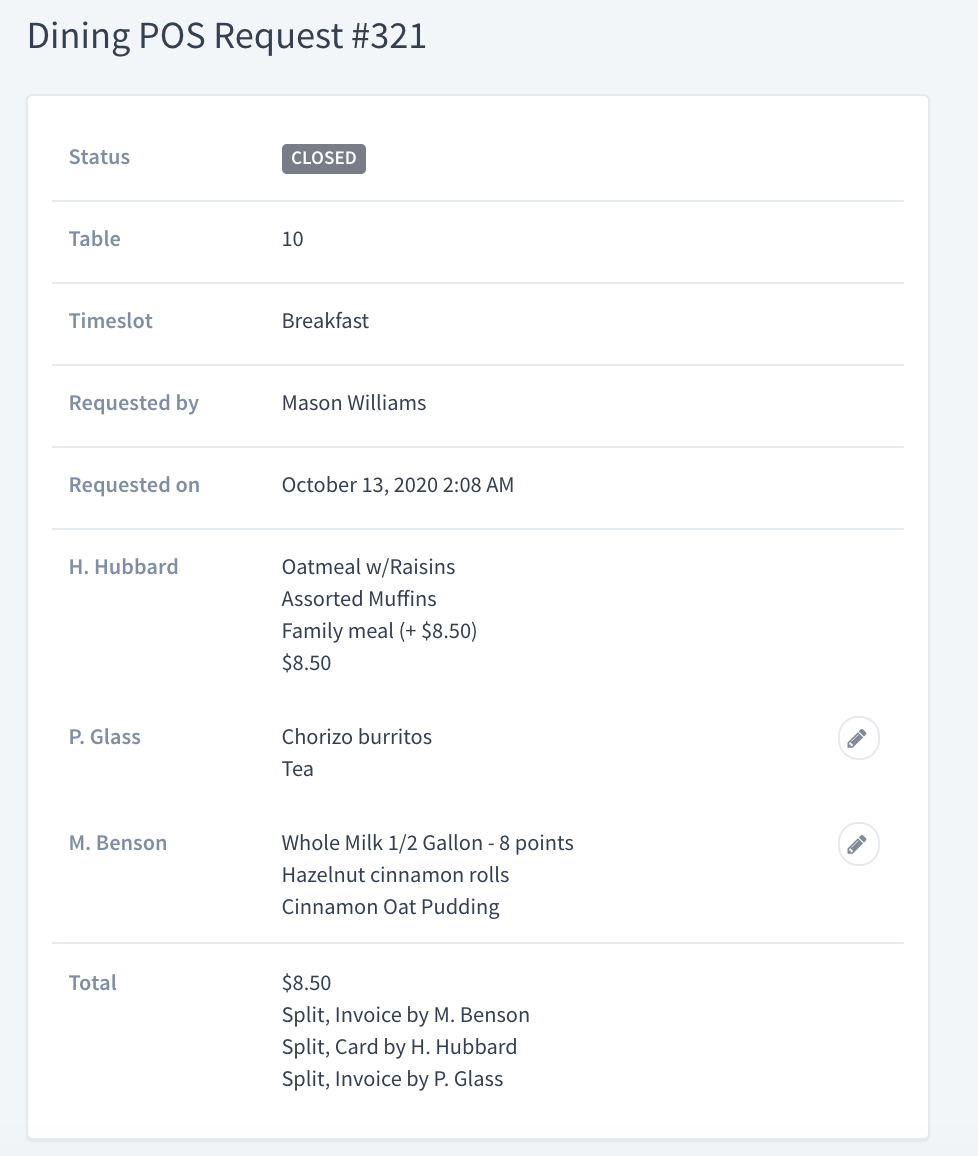 Click on the pencil icon next to the order to make a change: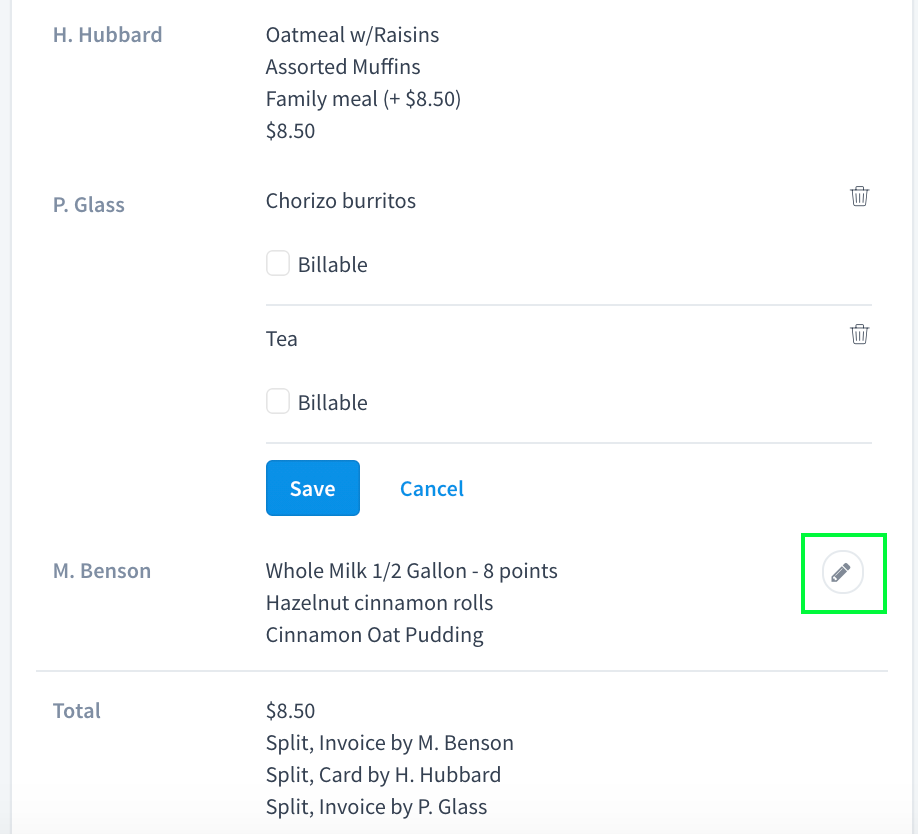 You can make an item billable and provide a reason.
You can remove an item from the order by clicking on the bin icon.
Note: Only orders "on invoice" can be changed.
If an order is "Card", we suppose that this is directly paid and therefore, not modifiable.