You can schedule the Youtube video to be broadcasted on the digital signage.
In the activity settings open the dropdown settings [In-house TV/Digital Signage]: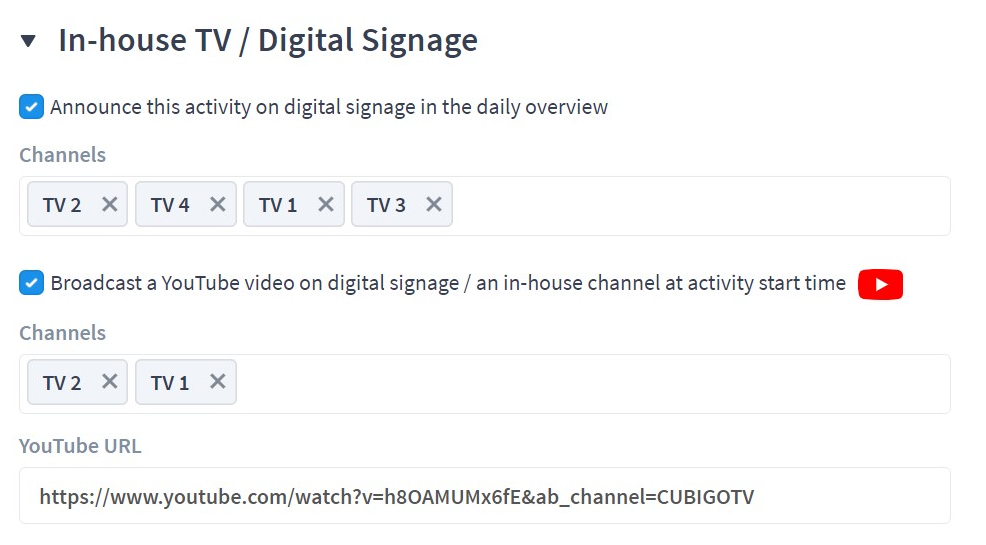 Put a tick in the box near Broadcast a YouTube video on the digital signage / an in-house channel at activity start time.
Choose the channels you want to broadcast to and then insert the youtube link. Save.
When the activity starts the video appears on the in-house channel(s) that you selected.
Scheduled broadcasted activities are marked with a video icon in calendars and lists: