Admin users can add a priority message. It is a permanent message on the home screen on all platforms. It can also be visible on the Digital Signage.

After the user confirms the message it stays visible on the home s

creen during the publishing period:
In the back office go to Publish --> Priority message.
Here you see the overview of all messages that were created. You can change the status of the message by clicking on [Choose] to Unpublished or Archived.
To add a new message click on [Add message].

Here you can select:
Start publishing
Start publishing time
Set end time as well
End publishing
End publishing time
Title (optional)
Content (30 words maximum)
You can choose whether you need to collect read reports, Publish only to certain roles, Broadcast to the digital signage system
You can also notify users with a push message or by email.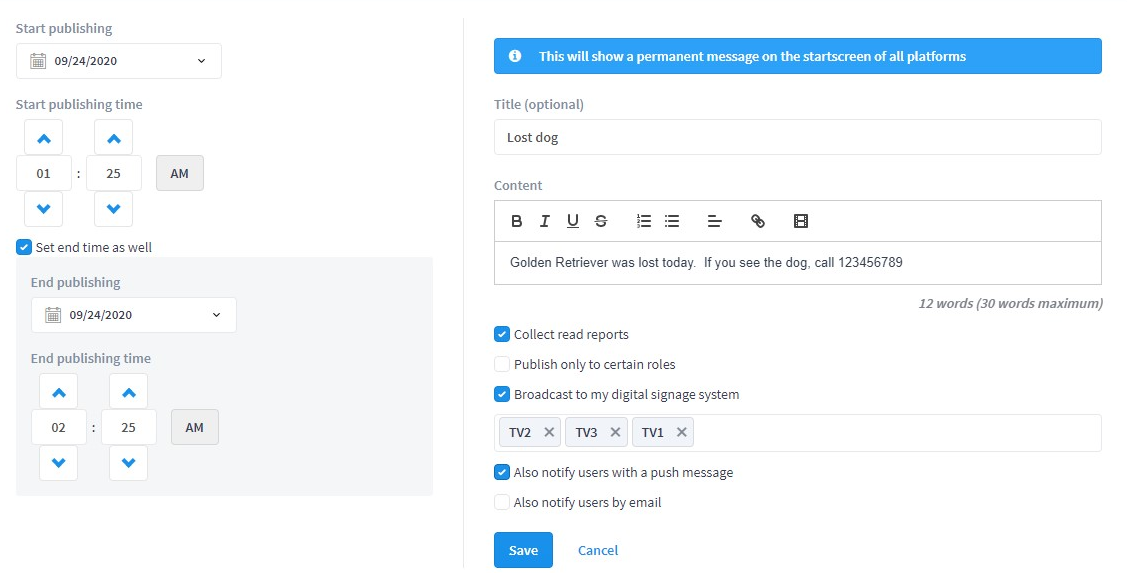 Click on Save. The message will appear on the date and time that you have chosen.
To consult the information about viewers of the message in the back office go to Publish --> Priority message. Click on the message and then select the [Read] tab.