THEWORXHUB
Our integration with TheWorxHub (TWH) allows a seamless synchronization of tickets created by the end-user in Cubigo and managed by your staff in TheWorxHub. When the API integration is activated, staff members can manage all the tickets created in Cubigo in the TheWorxHub back-office application. New requests in Cubigo are immediately created in TheWorxHub using a stateless API connection by the Cubigo back end. Afterwards our back end application checks for status changes and updates the corresponding requests in Cubigo. The user who created the request in Cubigo will be notified of any status change.
Push new Cubigo requests to TheWorxHub for Maintenance / Housekeeping / IT Support

Synchronize request status with notifications
How the integration works
When the resident creates a maintenance request in Cubigo, Cubigo's backend pushes the request to TheWorxHub where it becomes a "pending request".

When the mainte
nance team opens the request in TheWorxHub, they must complete the request by entering the requested category.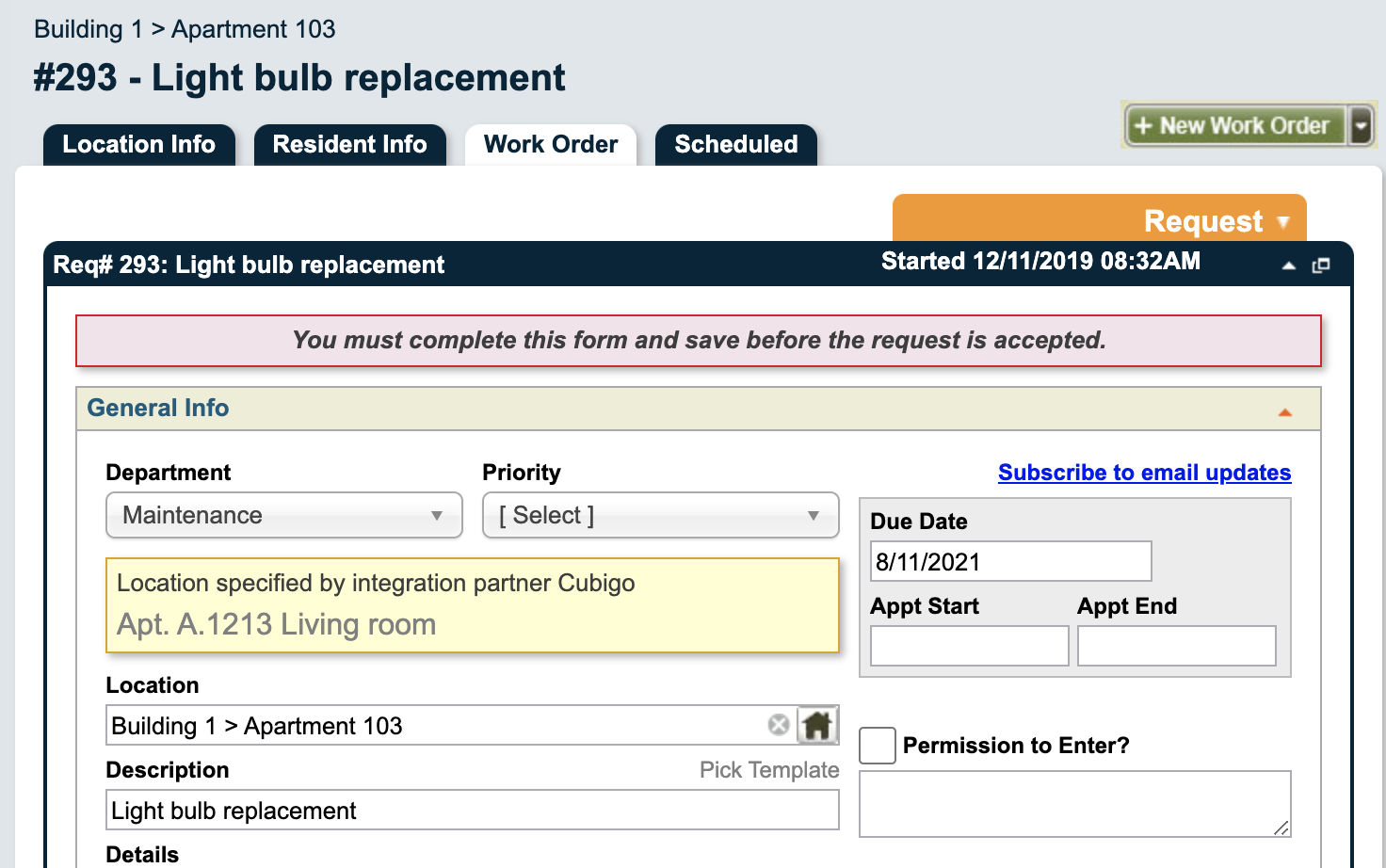 After the save action, the request automatically changes to the status " In progress".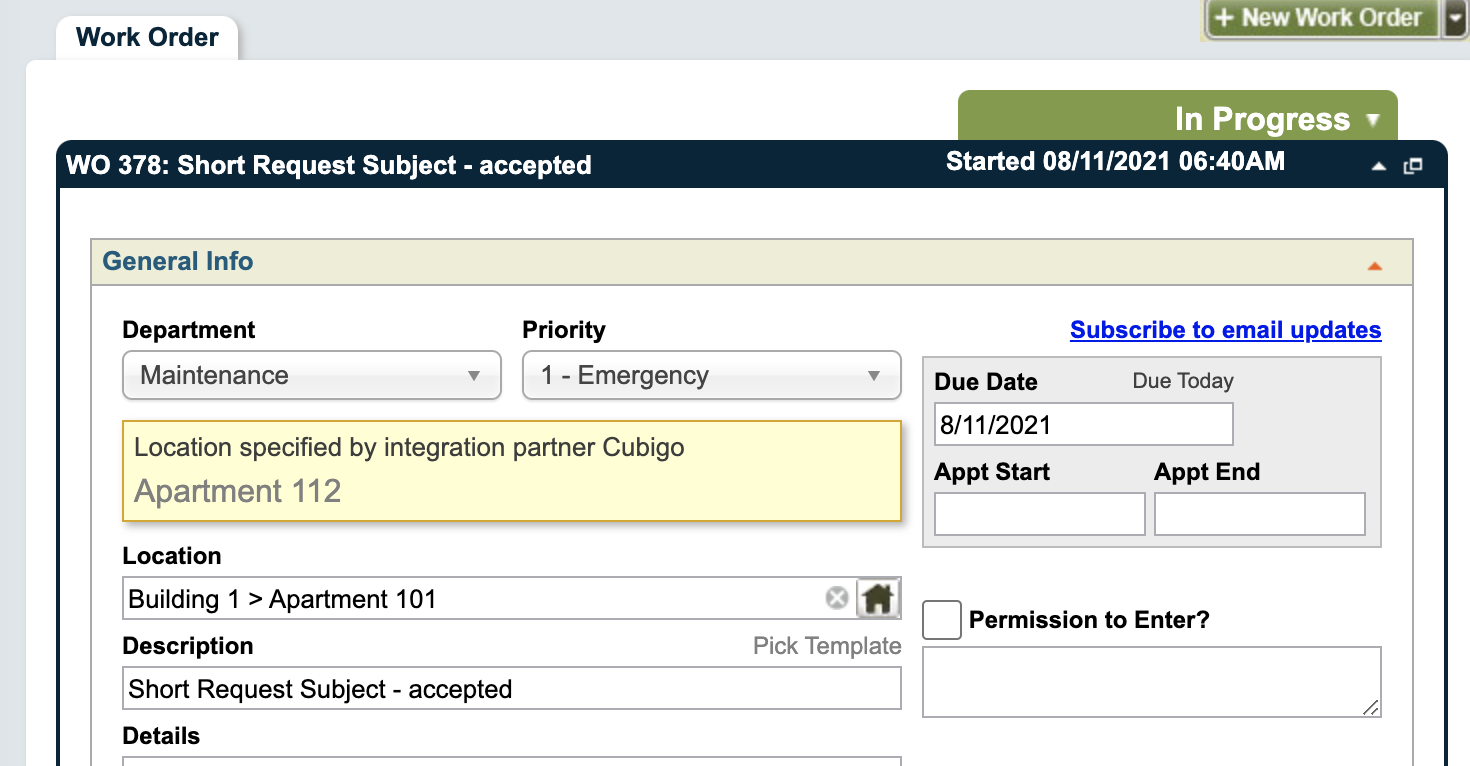 At a maximum of 15 minutes after the status changes in Cubigo, the resident receives a notification that their request is in progress.