On the digital signage you can publish:
Community News
Menus
Activities
Priority Messages
Birthdays
Each screen can project different information and can be configured in either portrait or landscape mode.


Community News and Priority Messages:
Priority message
Title
Category
Picture
Description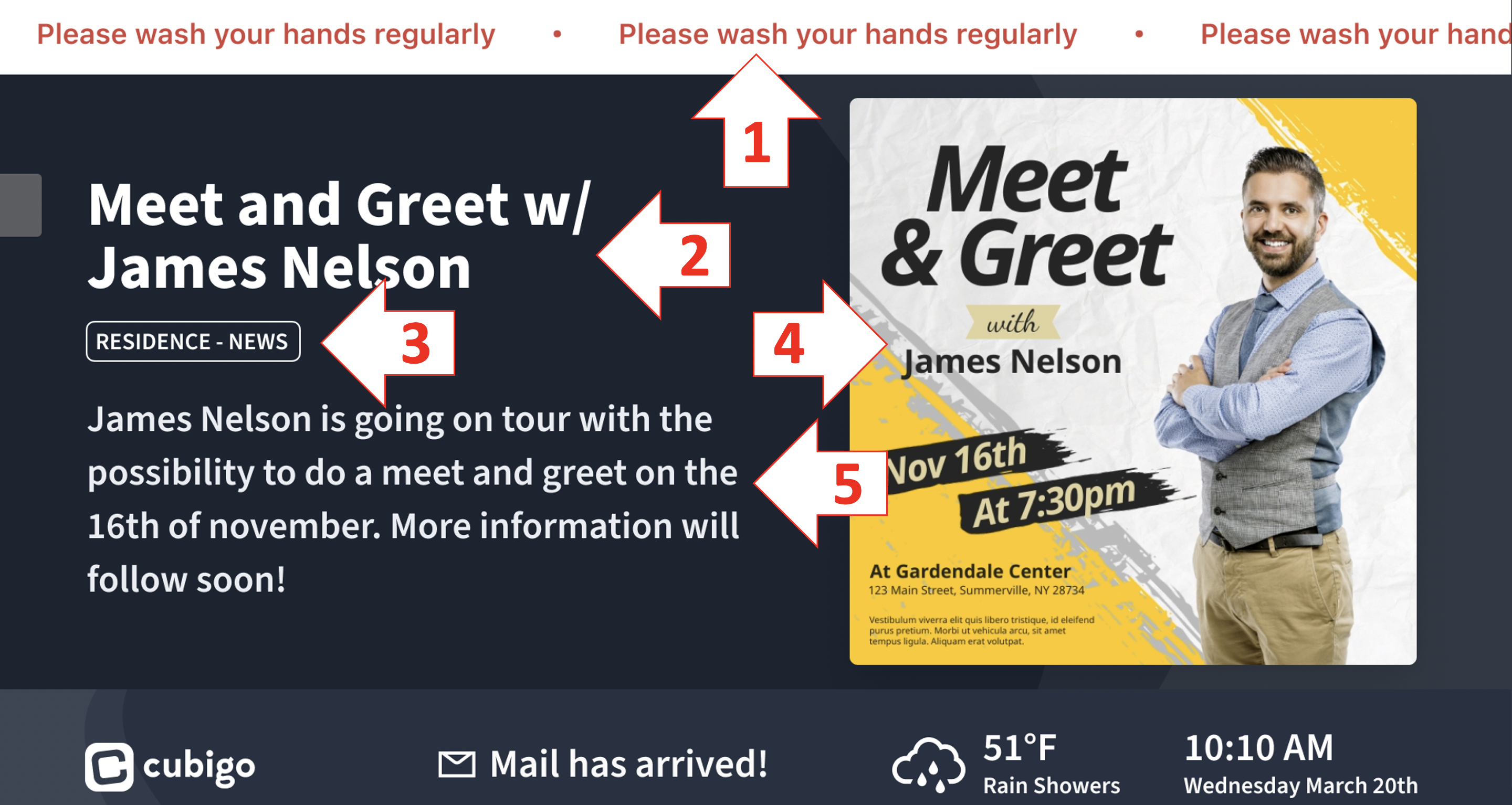 Menus:
Category
Items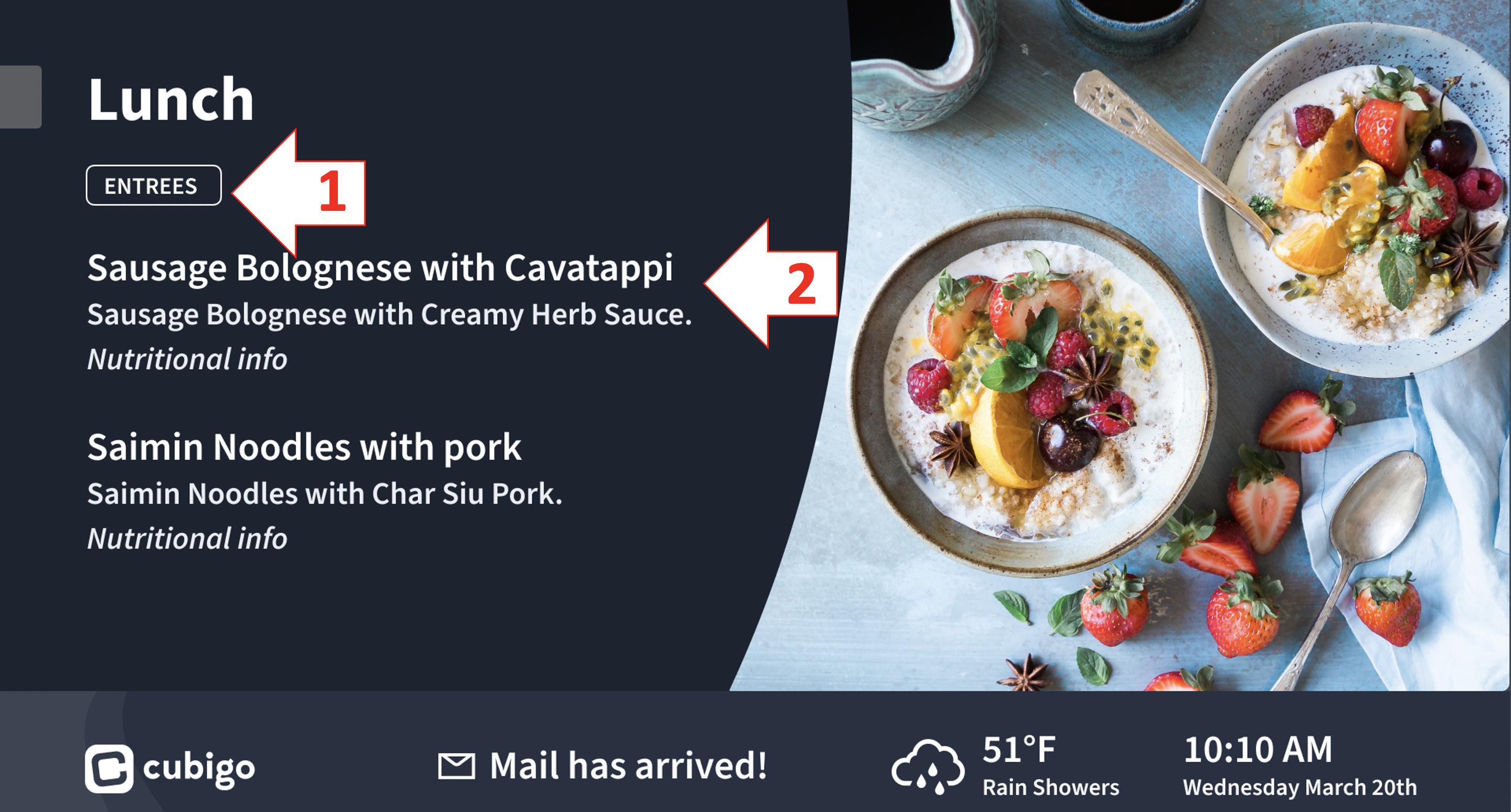 Activity:
Title and tine of the activity
Zoom activity
Description
Picture (if available)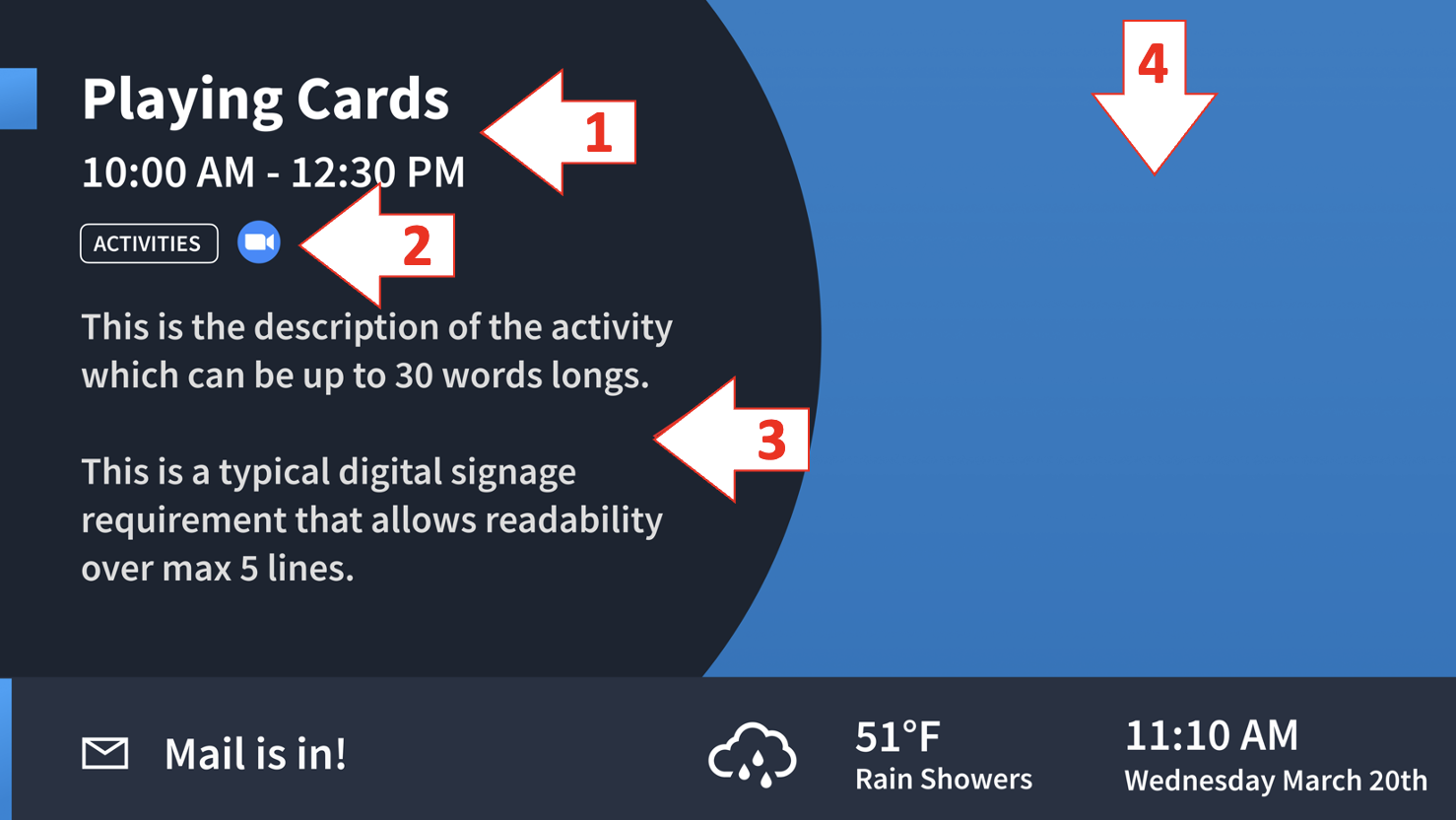 Activities' schedule:
Start time
Title of the activity
Location of the activity
Canceled activity
Weather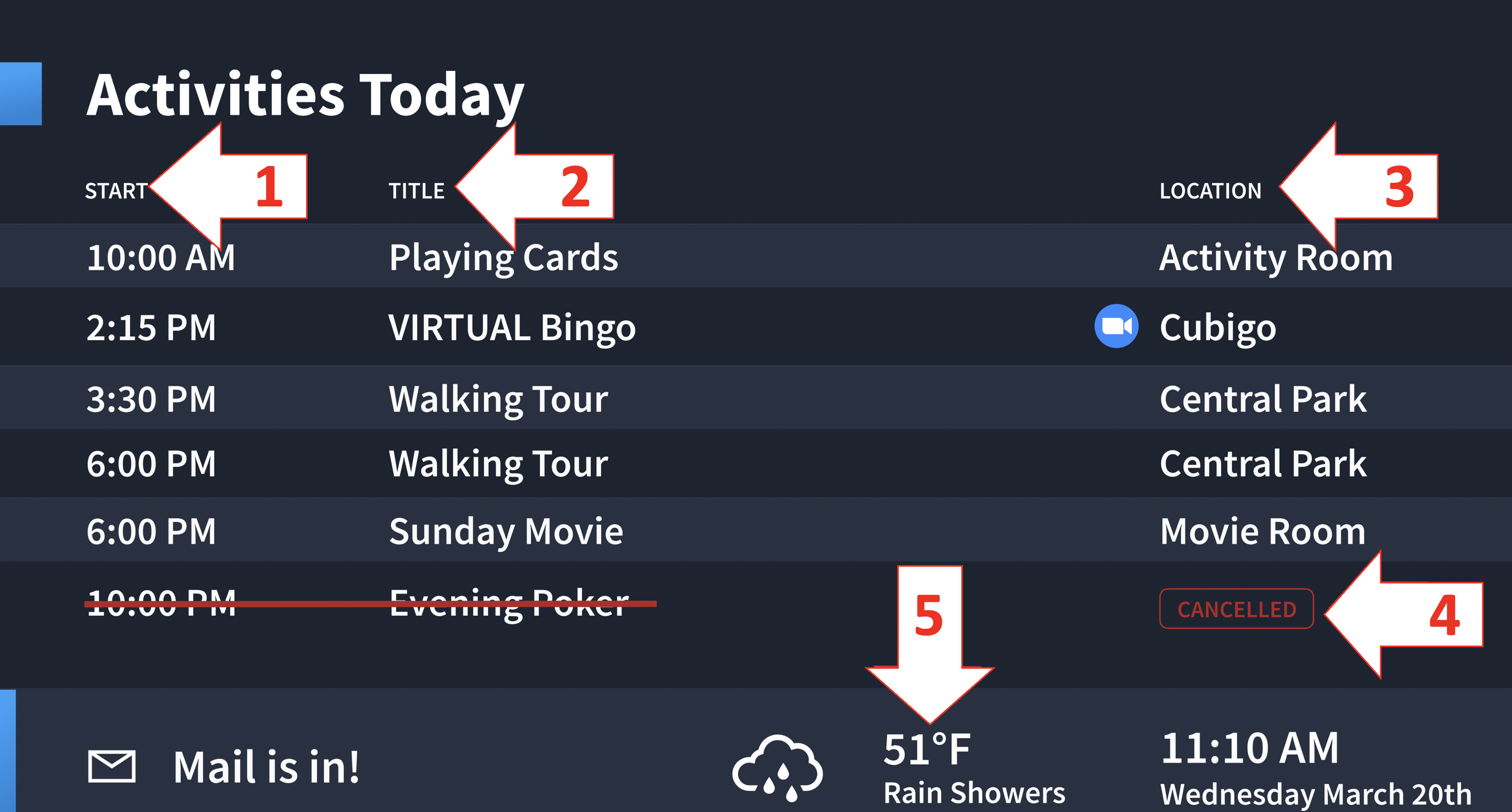 Birthdays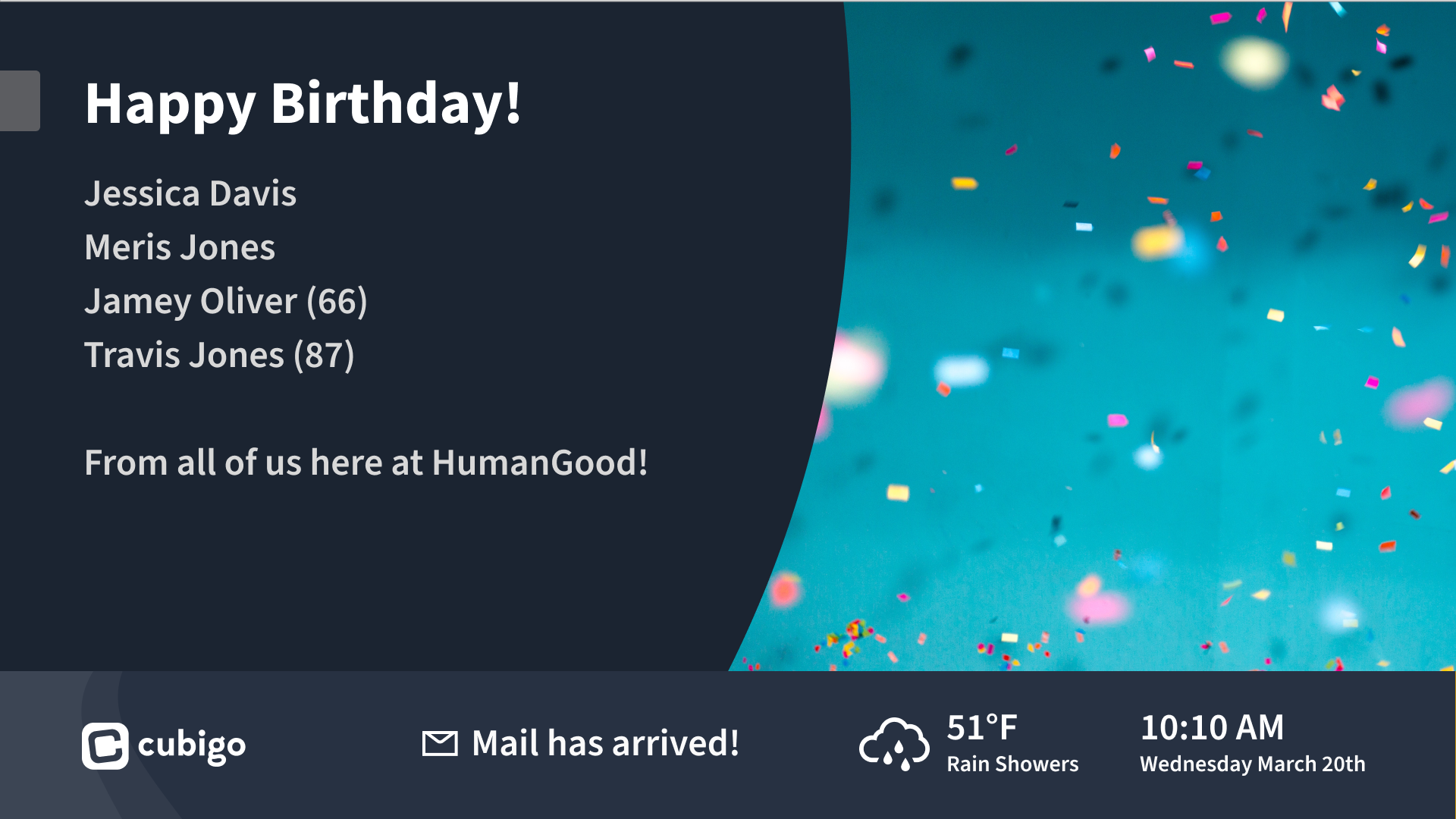 The format above is a default format (incl. your logo and your brand color).
However, Cubigo also provides portrait format and the light theme of the screens: