Within the community staff members can easily disable visits for a resident or for a number of residents.
Option 1
In a back office go to Visit --> Settings --> Assignment tab --> Action --> Enable/disable visits

Click on Enable/disable visits. Then indicate allow/not allow visits for the resident. Click [Save]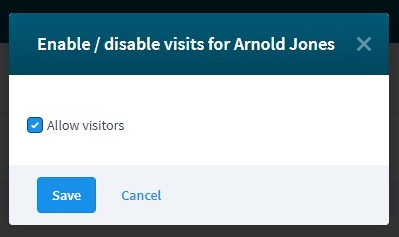 You can also select a number of residents and apply restrictions to them: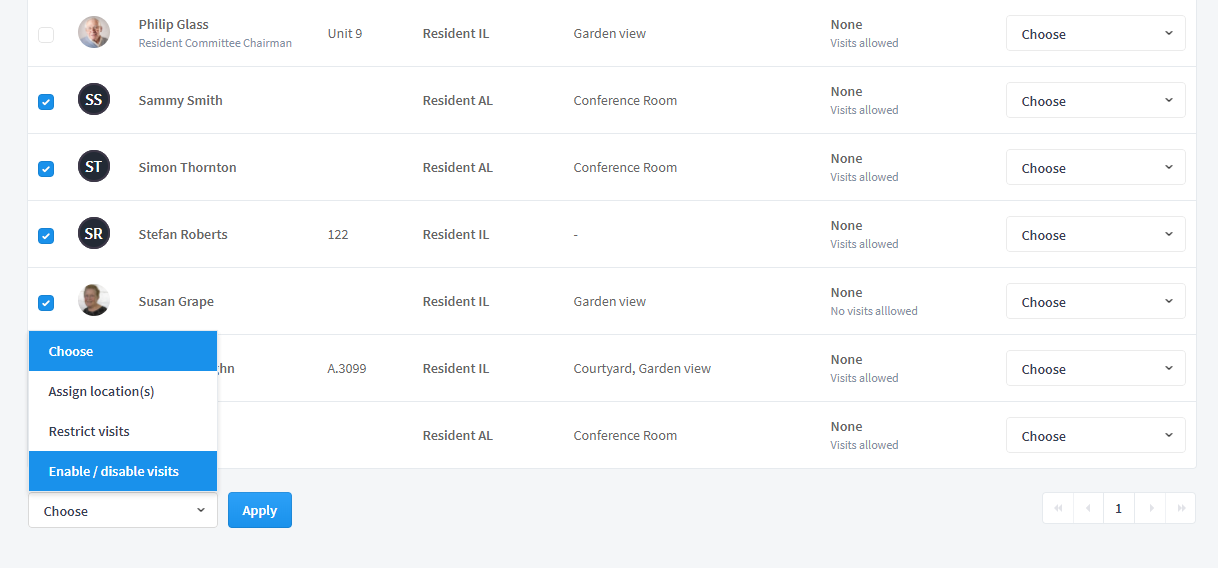 Option 2
The visit restriction that you set can be consulted at any time via the resident's profile:
User management --> Profile --> Visits tab.
Here you can also disable visits for a resident by removing the checkmark.