When you arrive at the community you need to sign on the entrance.
If you did not book a visit then read this article:
How to sign in via Kiosk if I did not book a visit?
Open Cubigo App on your phone (you can also open Cubigo in browser).
On the home page you can find a blue box with [Scan] button. Tap.

The Camera App will be opened. Point it steadily for 2-3 seconds towards the QR Code on the screen on the Kiosk to scan. On your mobile phone you will be automatically directed to the Welcome screen. Choose on this screen the visit that you've booked.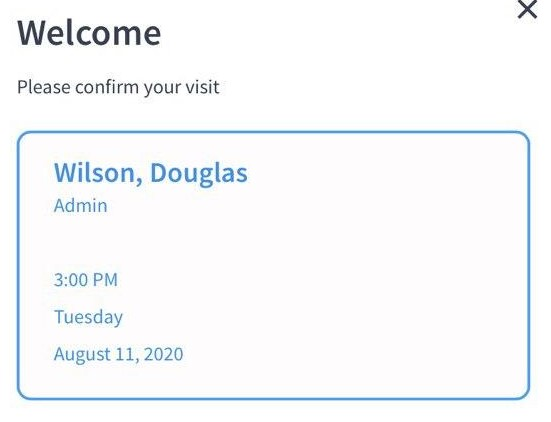 If you did not make prescreen you will be asked several safety questions, answer them and then proceed on the kiosk.
Depending on the community your temperature and photo will be taken (follow the instructions on the kiosk screen). Wait till the badge is printed (if there is a printer next to the kiosk) and now you are ready to meet your loved ones!