Via the back office (left panel) you have access to the visit list, in Request.
On this page, you will see the complete list of planned visits with their details and status along with co-visitors names and contact information.
You can also export this list to excel or pdf. To do this, first prepare the list with filters, date selection, etc. as you wish.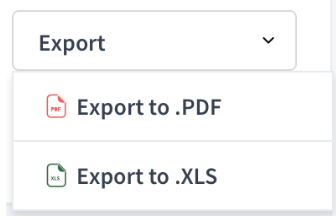 Then click on the [Export] button at the top and choose the desired option.

NEW: We added a 'Note' column to the export of visits information.