As an employee, you can create an account for a visitor. This visitor account will appear in the list of active accounts.
This account must contain all the data that is legally required in the context of family visits, in order to enable possible contact tracing, such as address, country and at least 1 telephone number.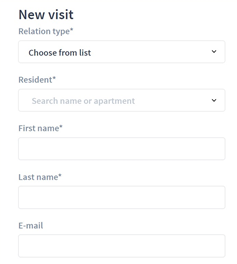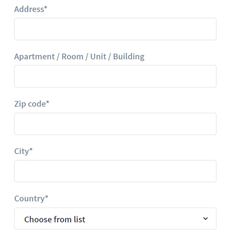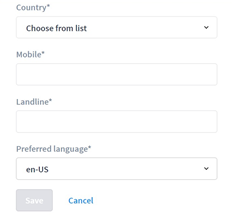 This account also contains the relationship to a resident and the language code for this visitor on Cubigo.
If the visitor does not have a personal active e-mail address, you can leave this field empty.
If this person does have a personal email address, you can send him/her a direct invitation to go to Cubigo, use the invitation option at the bottom.
Attention: check carefully that you have filled in all mandatory fields, including the country, language, and at least one telephone number.
Based on the invitation, the visitor receives an email with an invitation to Cubigo in his/her mailbox.