Option 1
As an employee, you can create an account for a visitor. This visitor account will appear in the list of active accounts. Go to User --> Management and click on [Add user].

This account must contain the role 'Family' or 'Contact' and have a connection with the resident.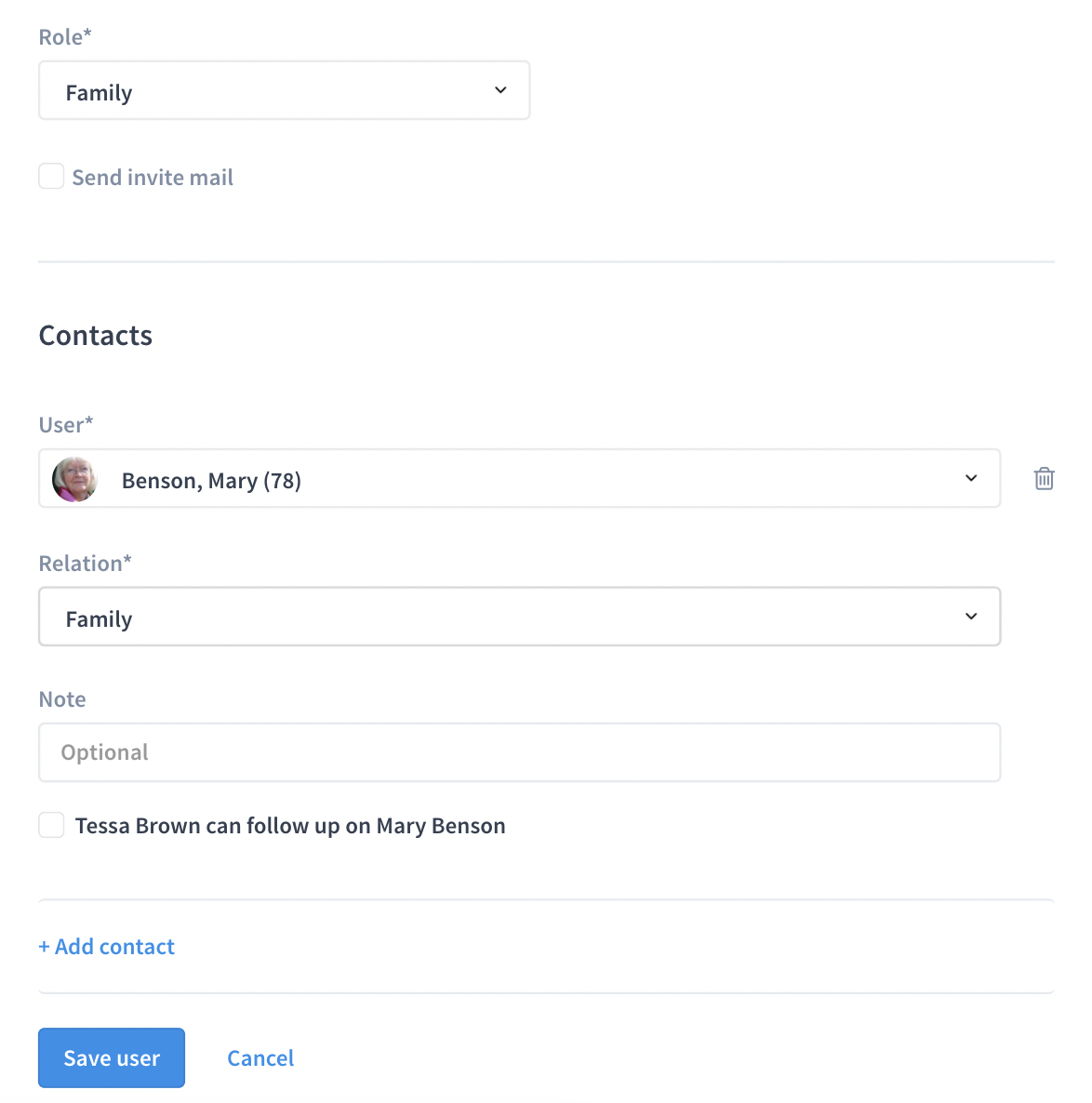 If the visitor does not have a personal active e-mail address, you can leave this field empty.
If this person does have a personal email address, you can send him/her a direct invitation to go to Cubigo, use the invitation option at the bottom. Based on the invitation, the visitor receives an email with an invitation to Cubigo in his/her mailbox.

Option 2
Family members can create an account in Cubigo themselves if they have a resident code.
To find a resident code please read the article: Where can I find the resident code of a resident?
After a family member received the resident code he/she can go to https://planmyvisit.app/ and set up a Cubigo Account.
Click here to see the video explanation.
Option 3
When the family members arrive at the community and they do not have an account in Cubigo yet they can create their Cubigo account via Visit Kiosk:
1/ Tap here to start --> [Sign in]:


2/ Tap on [I am a visitor]: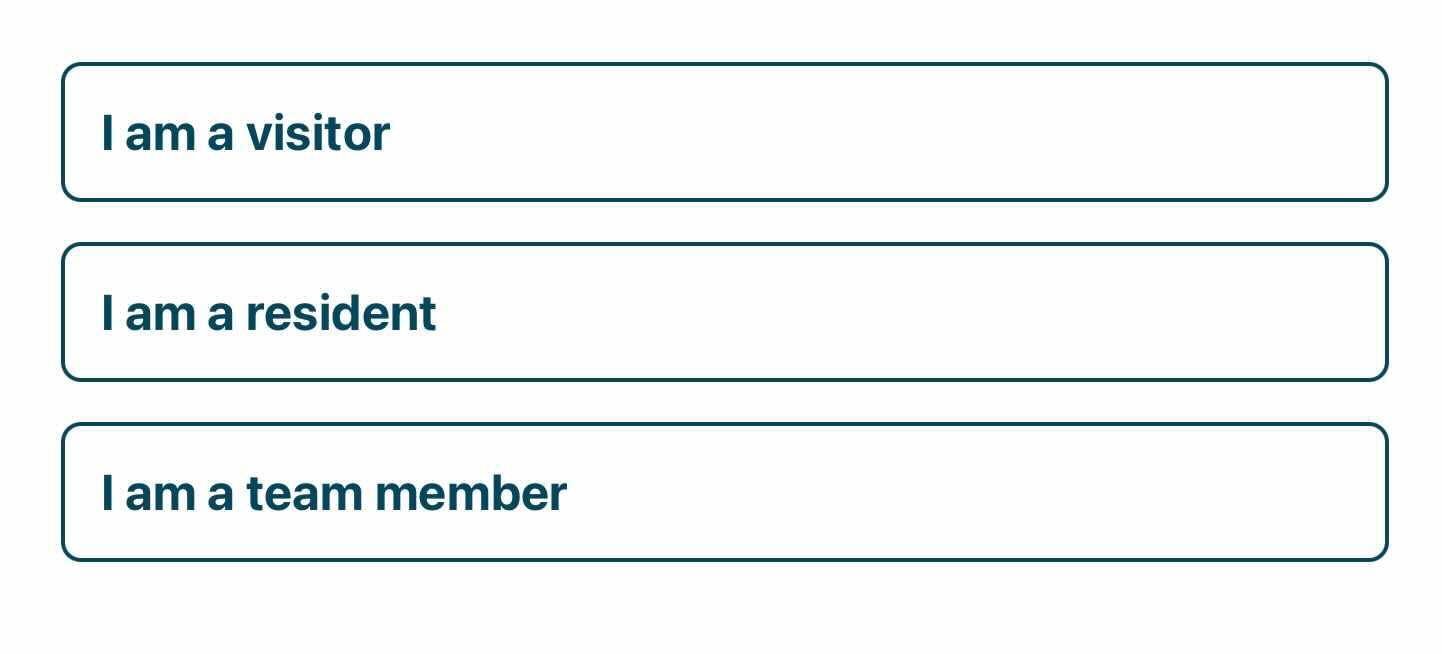 Type your First and Last name (It does require a full name (i.e., the name must contain a space to designate first & last name have been provided)) and then [Next]:
3/ Tap on [I am not listed here].
Select a role: [Family visiting a resident]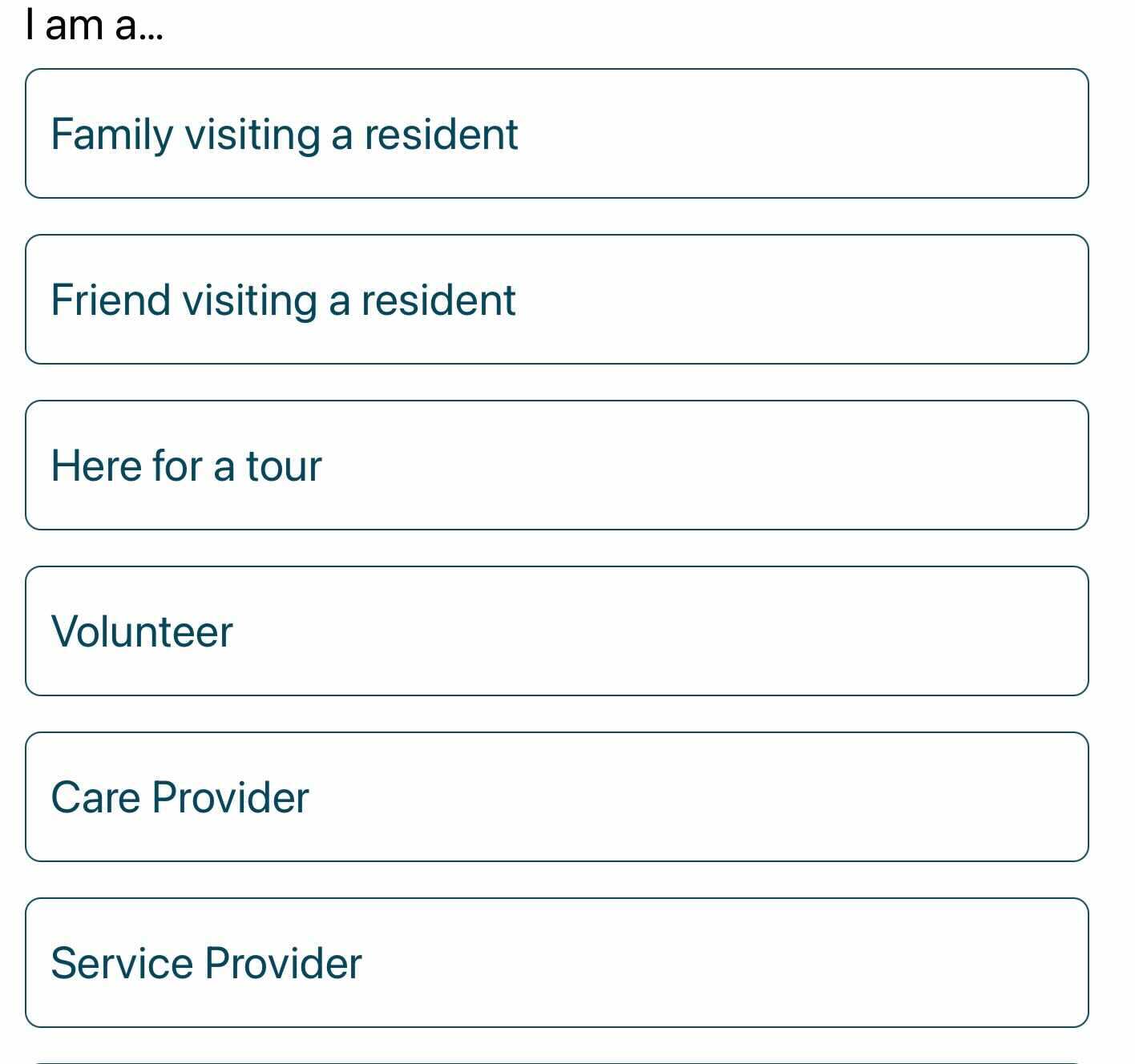 4/ Enter your phone number and your e-mail. It is recommended to enter a personal email address so you can use this email address to access Cubigo and book a visit the next time.
5/ Select a resident from the drop-down list to create a connection.