Scenario 1: If the visitor has not yet created a Cubigo account, you can easily provide the correct resident code and use this code to create a Cubigo account.
Scenario 2: If the visitor has already created a Cubigo account with the wrong code, a relation will be made to the wrong resident.
You can correct this from User Management.
Select the contact account (visitor account) of the person who received the wrong code from the list of accounts. You can search by name.
Open this account and look at the personal data of this visitor in the Personal tab.

At the bottom of this screen you will find the information about the relation to the resident in your residence.
Via the pencil icon you can change or delete the existing relation if totally wrong.

You can create a new relationship here via Add contact. You indicate in the visitor account to which resident this visitor is linked / for which resident he/she is a contact.
Then you choose the resident from the list of existing users and enter the relationship of this visitor to the resident. He/she is a child/grandchild, partner, ... .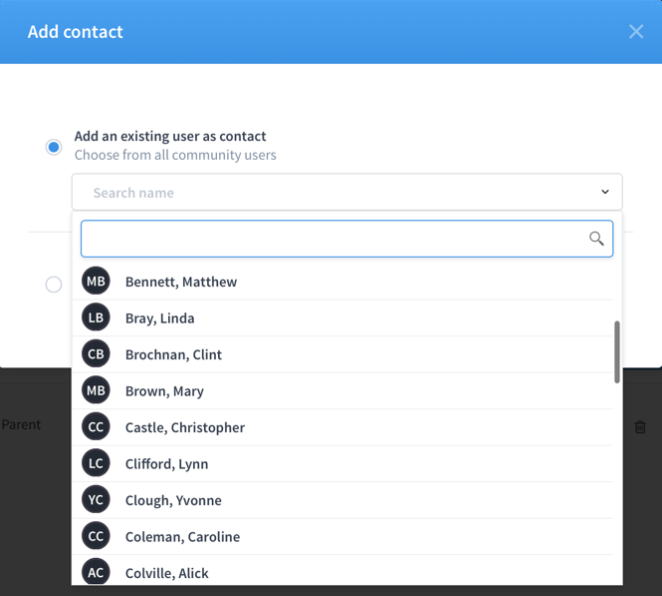 This way you can now plan a correct visit for this visitor. Also, the visitor himself will now be able to plan a correct visit for the resident to whom he/she has a relationship.
Be careful with the resident codes and changing these relationships!