In our platform, you can find a large variety of user roles. Here you can see an overview of all possible Cubigo's roles and their rights.
Note: for a better overview, open the image in a new tab, or use the link below to download.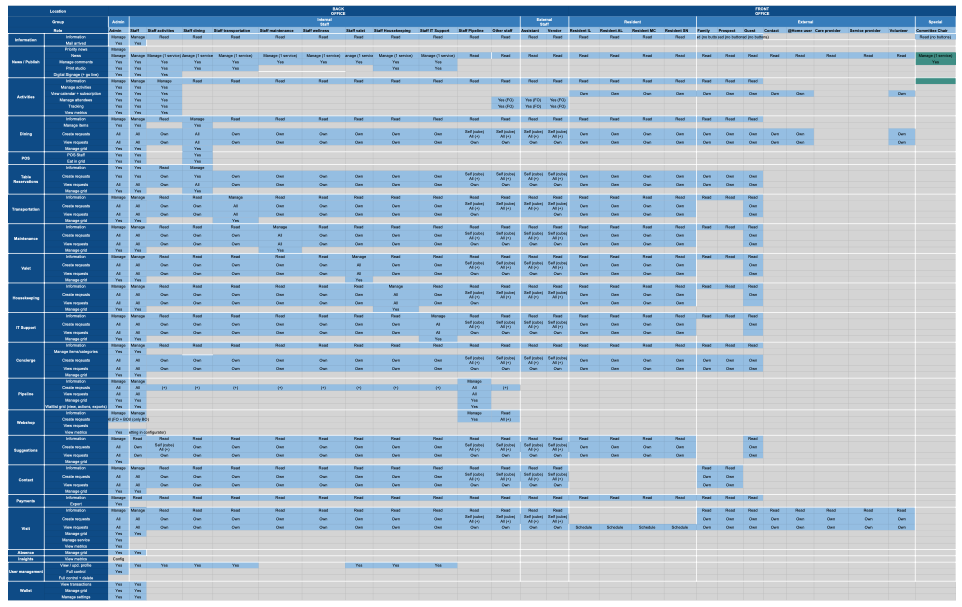 What do IL, AL, MC, and SN mean?
There are 4 types of care:
IL - independent living,
AL - assisted living,
SN - skilled nursing care
MC - memory care.
This way residents are distinguished in the communities. You will find more information about different care types here: Understanding the differences between Independent Living, Assisted Living, Memory Care, and a Skilled Nursing Facility