If you want to print an overview of all the activity begin by opening the Administrator's overview of the activities in the side bar Activities | Items.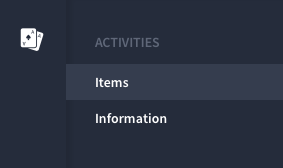 Select the items you want to include in the calendar. If you have difficulty finding & selecting the item you look for please read this article:
How to find, edit or select the items in an overview page
Each community can deliver its own branded calender template (logo, picture). The calendar exports can be used without any lay-out optimizations. At the top right of the overview you can find a button [Calendar]. By pressing this button a dropdown appears with the following options: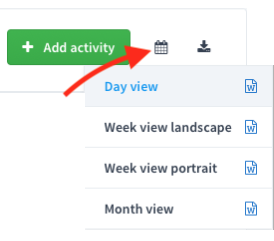 Select the view that is relevant to you. We will start to download a MicroSoft Word document to you computer or mobile device with this content:
Day view
One day per page
Page setup size: US Letter portrait
Calendar name (top page)
Start time
Description activity
Location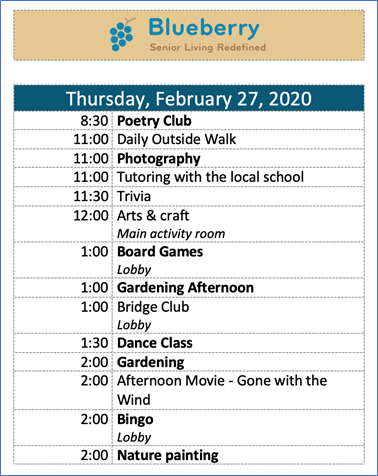 Week view landscape / portrait
One week per page
Page setup size: US Letter landscape or US Letter portrait
Start time
Description activity
Location code
Location legend
Month view
One month per page
Calendar name (top page)
Page setup size: 11" x 17" landscape
Start time
Description activity
Location code
Location legend
Activity poster
You can also generate an activity poster ( A4 portrait) for one or more specific activities. When generating this poster, each activity is shown on a separate page, divided by a page break in the MS Word file. The poster currently shows basic activity info: title, start date and time, location and activity description. The poster is ready to be distributed in an A4 letter display at the reception, in the elevator or elsewhere.
You don't find this option in the export modi but herefore you select the poster option in the action grid. You can tick multiple acitivities in the grid and select this option in the bottom.
See here an example for an activity poster: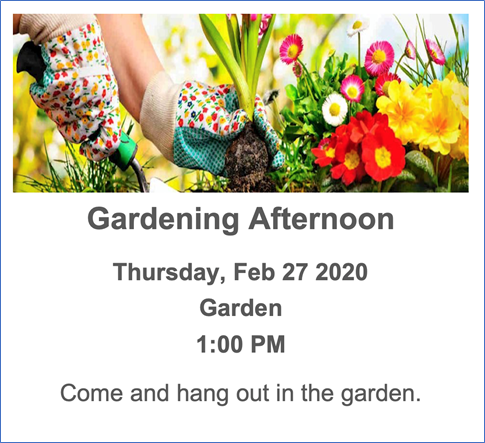 Note
Due to differences between operating systems & printer drivers it may occur that the pages don't match perfectly with your printer. Always revise the print & page setup settings before printing any document.
If you do not want the activities of one day to be spread accross two pages then we recommend you add a [pagebreak] at the beginning of the day to force it to display on the next page.