Via Capacity an admin user can make changes to a specific day in the active (week) schedule, as exceptions on the current active schedule only valid for a specific day or hour. Only changes to the capacities can be made. Other settings like first slot, last slot, slot interval can not be changed within Capacity.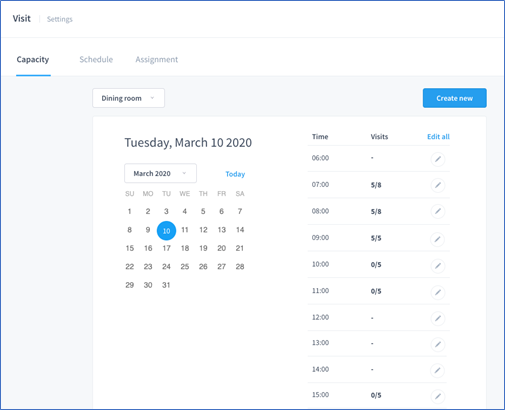 select the location in dropdown for which you want to modify the slot capacity
select day in the calendar for which you want to modify a slot capacity
edit capacity for one or multiple slots for this day (using the pencil)
save configuration: changes are applied immediately
future addition: Select the button to ask/check if there are conflicts between capacity changes and already booked visits for this slot.