When creating a news item or a new activity, staff can insert a YouTube movie to share with the residents. These videos will be embedded in the article or activity so that residents can watch them without leaving the Cubigo app.
1. Click on the video icon in the toolbar of the content field and paste the URL of the video you want to share.
2. Tick off the box 'Broadcast to my digital signage system' if you want to display the video on one or more TV screens at your community. This is only available for news items.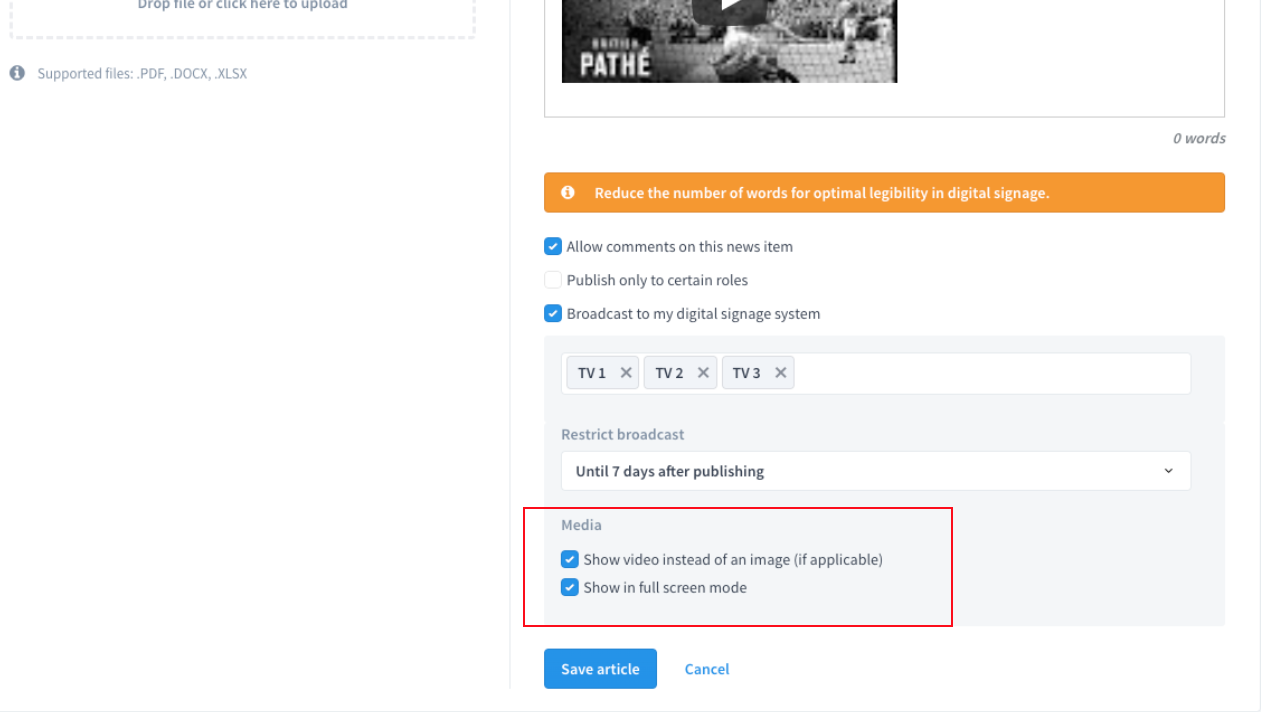 3. Decide if you want to show the video instead of an image or not. You can also choose whether the video plays in full screen or stays small while playing.
4. Publish your article or activity