This article will help you set-up a virtual activity in your community by broadcasting a live-stream on Youtube and share it with the residents via Digital Signage and the In-Room TV Channel.
1. Connect your Apple TV
First of all, you will need an Apple-TV to connect to you TV-infrastructure in order to display Cubigo's Digital Signage - Comcast, Spectrum, Cox and Direct-TV can be used as an alternative.
Download the Cubigo app in the App Store and log-in with the provided log-in and password for your digital signage account. If this is your first connected TV screen, contact Cubigo for a new community account.
2. Create a Youtube Live Account.
1. Log-in to your Youtube account or create a new one. Click here if you don't know how to create a new account.
2. In the right upper corner, you click on the video sign and select Go Live.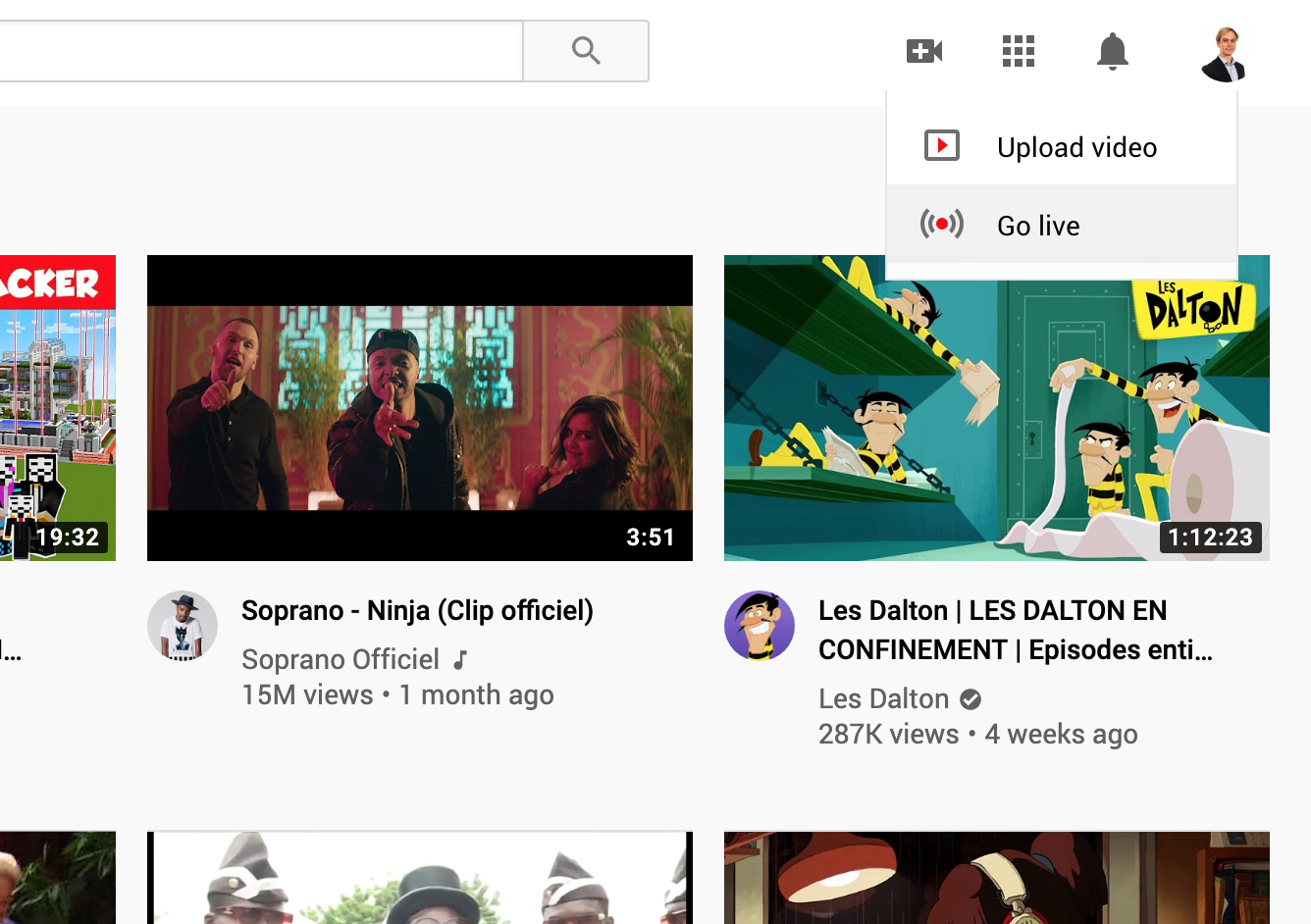 3. Go Live and copy your Youtube Live ID. Click here if you don't know how to activate the Youtube Live Channel or find your Youtube Live ID.
4. Send the ID to the Cubigo's Customer Support in order to link the Live Stream with the Digital Signage and wait for confirmation.
3. Start broadcasting
Go to your Digital Signage settings and start broadcasting.
Click on the 'Publish' section in the back office and select 'Digital Signage'.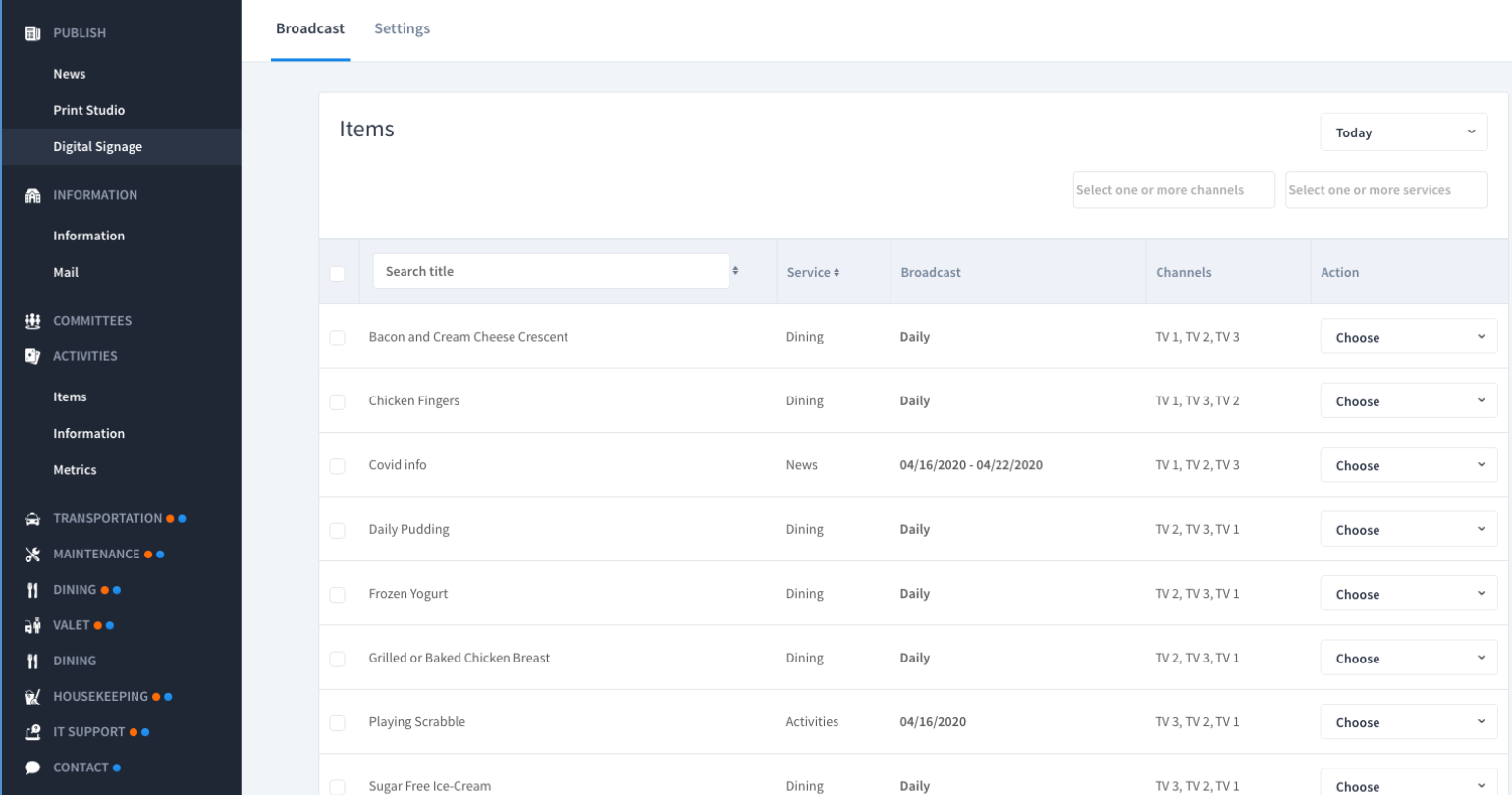 Go to the second tab 'Settings' and push 'Start broadcast Youtube Live' on the TV you want to broadcast.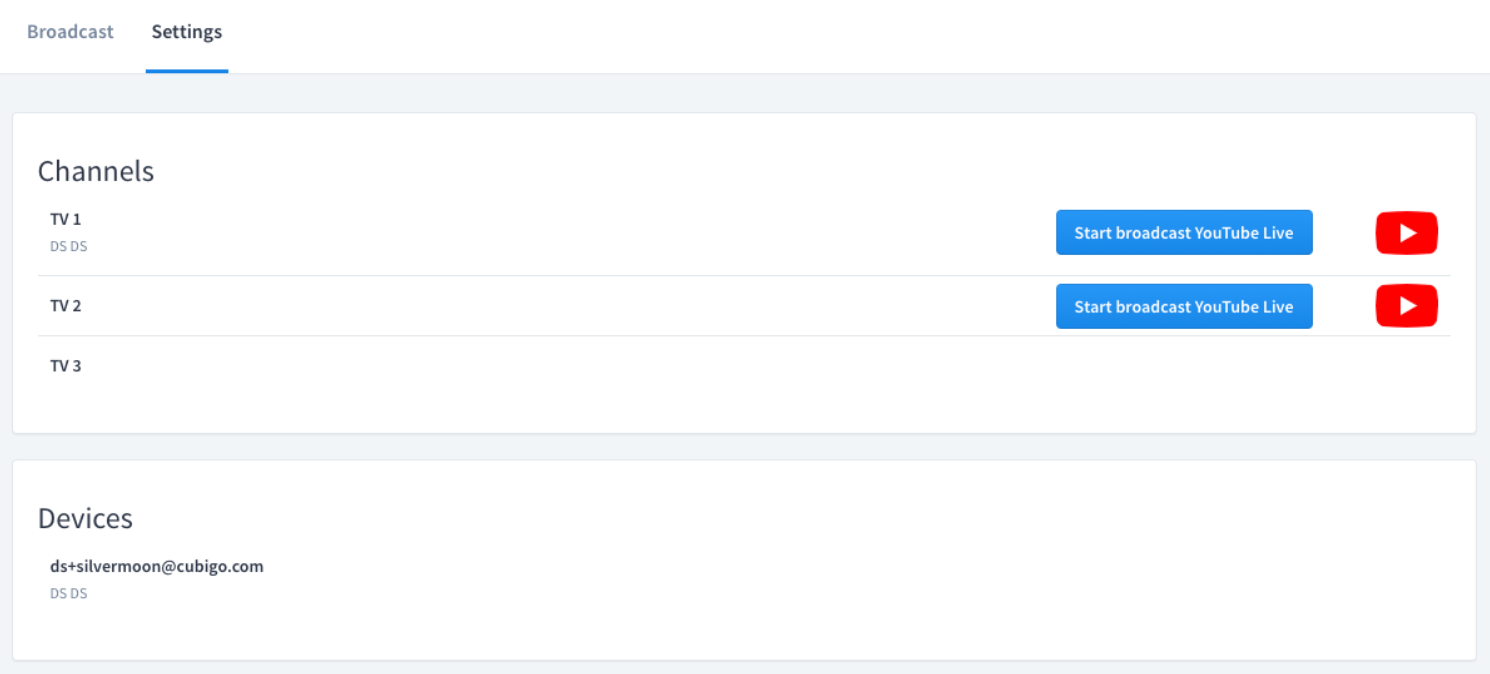 Inform residents to go to their In-Room TV Channel, because you are Live now!
You can watch this video for a quick overview.