How to Upload a video
Click on the plus sign on the top right of the YouTube Page, and select upload video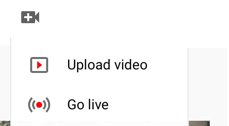 Video Settings
Public: this is the default setting and that means anybody can see your video
Private: Only those you invite to view the video can view it (they must have their own Youtube accounts and the maximum number is 50 usernames)


private videos are not supported in the Cubigo app or Cubigo digital signage!

Unlisted: your video will not come up in search results or on your channel either. Only those with the link can see the video
For private, community content, that is only meant for the residents, team members and their families, use the UNLISTED setting.

Content for Kids
Do NOT select "content for kids" - these videos are not allowed to be embedded on other platforms. For more information click here.
Embedding videos
If a video you upload is then "unavailable" on the platform, you need to verify that embedding is authorized.



1. Go to studio.youtube.com and click on Videos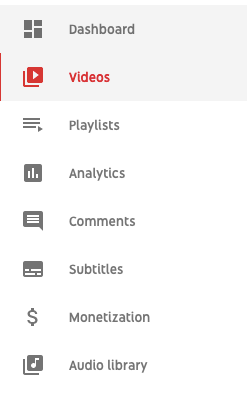 2. Go to the correct video or live channel by choosing the right tab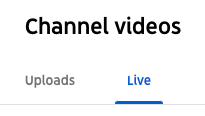 3. Click the pencil icon on the video or channel row that has the restriction activated

4. Go to the "More options" tab on the Video details page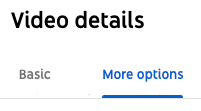 5. At the bottom of the page, you will find the "Allow embedding" option, activate it

6. Click "Save" at the top of the page to save the changes