To see and manage what is actually broadcasting in the digital signage, you need to go to 'Digital Signage' underneath the 'Publish' sections in the back office. This tab is accessible for all users with Admin, Staff or Activities staff role.
The 'Broadcast' tab lists all service content (news articles, activities and menu items) that is sent to the various screens.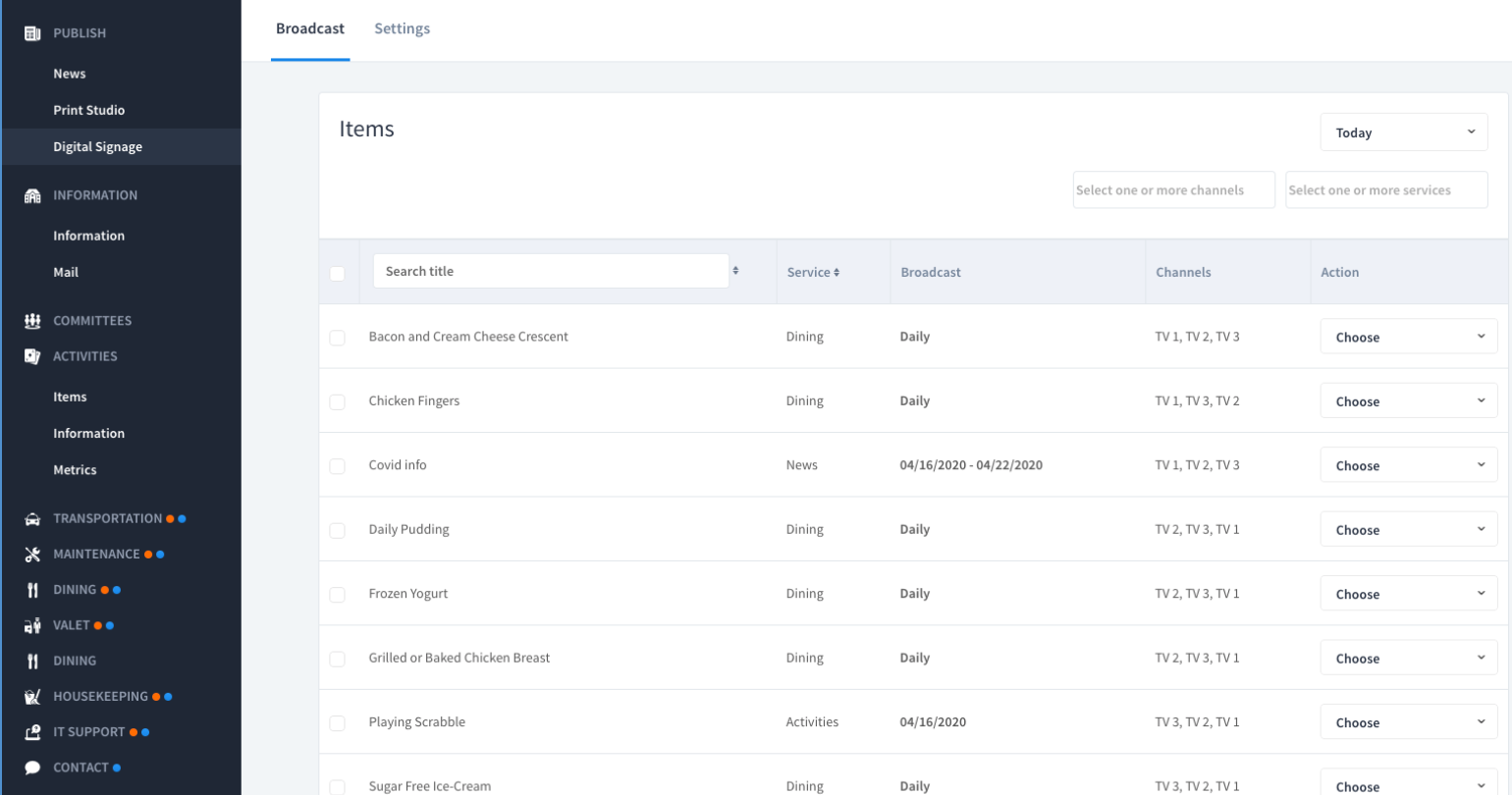 The filters on top of the grid allow you to filter on one or multiple channels, services and/or days. This way you can list for example all news items that are shown on TV1 today.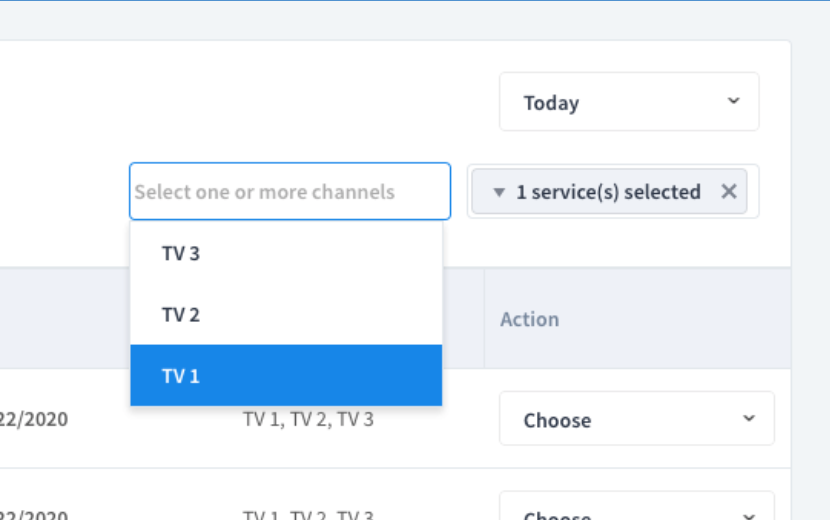 When selecting a specific item you can decide to stop broadcasting this item by clicking and selecting 'Stop broadcast' in the drop-down on the right. If you want to delete multiple items, you can simply select the items that you want to delete all in once and use the drop-down below the grid. Don't forget to click on 'Apply' when you want to confirm.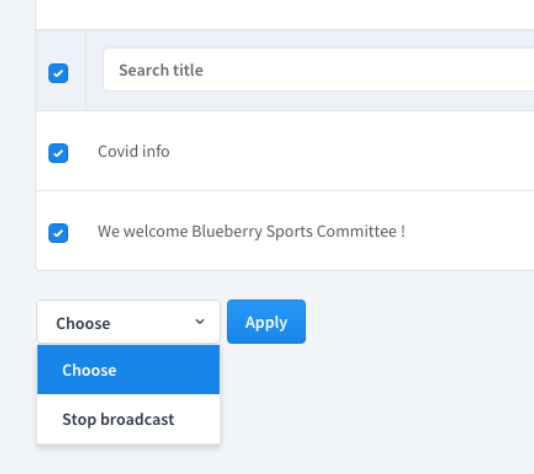 In the Settings tab, the digital signage channels and devices (and linked user accounts) that have been configured for the community are listed. Here you can add your Youtube Live account URL to a digital signage channel if you want to broadcast your live stream. By clicking the 'Start broadcast YouTube Live' button for a channel, the carrousel that is playing on the connected device(s) is interrupted and the YouTube Live stream is shown on full screen instead.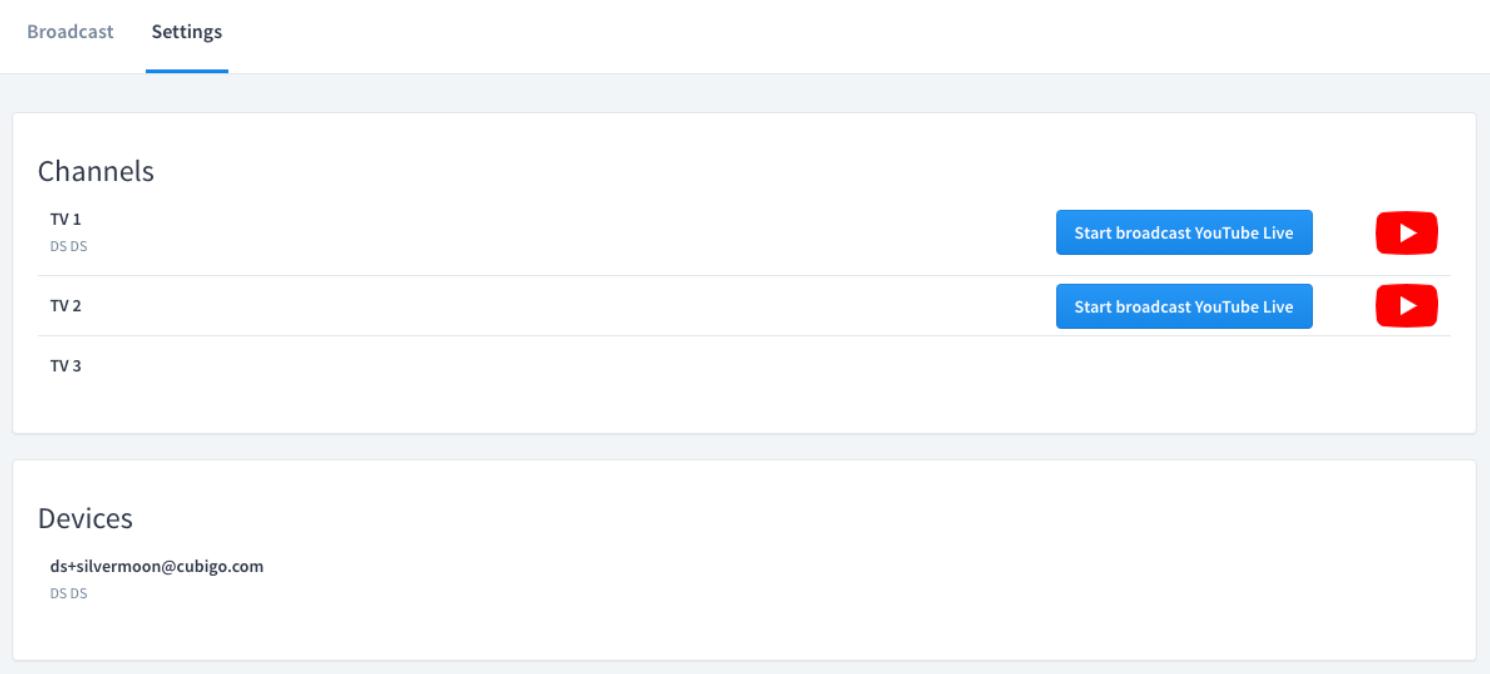 A message on top of the page shows that YouTube Live is active for a specific channel. Clicking the 'Stop broadcast YouTube Live' button ends the live stream broadcast and the regular digital signage carrousel resumes.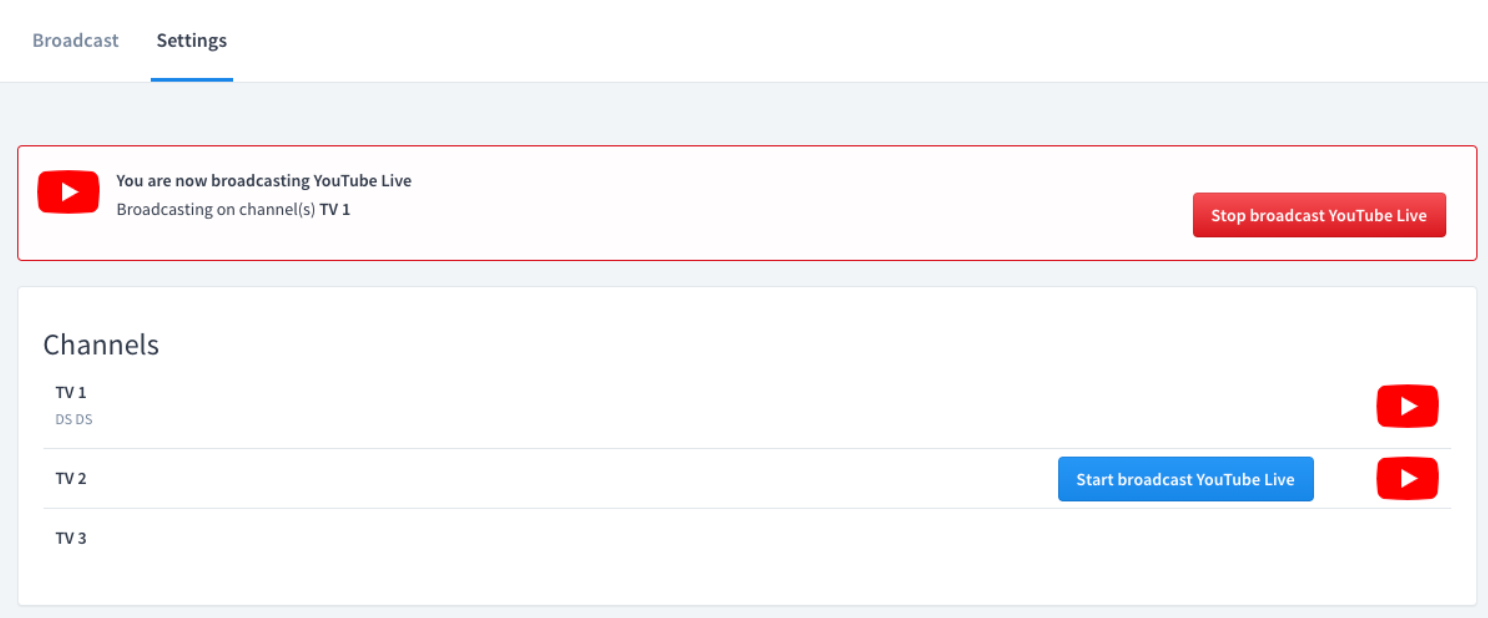 Birthdays on Digital Signage
Birthdays visible on the homepage are also visible on Digital Signage that day.
If the resident removes (hide) his/her birthday from the profile (Profile-->Account-->Birthday notification), it won't be visible for others on the homepage and Digital Signage anymore.