Once all orders are taken by the server, the ticket will be sent to the kitchen for food preparation. Next, the kitchen will inform the servers when dining items are ready to be served.
Click on the table and then click on [Serve] when the course is served to the guests. The table returns to green (Serve status) and the table ticket becomes empty.
Click on [Order] if the guests want to order extra items like drinks or side dishes.
Indicating this Serve status allows you to keep an overview of the served meals, the pipeline to be served, and track the status evolution for metrics purposes (time between statuses e.g., seated – ordered – served).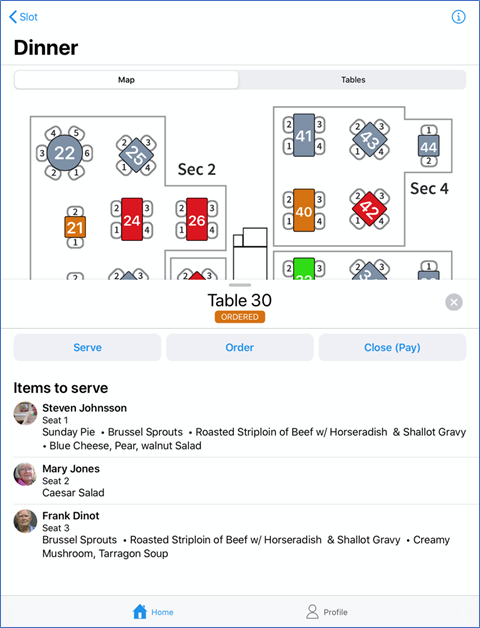 Read here about how to manage the payment for a dining order.