For each service, you'll get an overview of the table setup in your restaurant and its status. The color markup of the table reflects its status. This color changes in relation to the dining order process.
Color as table status:
free table: grey
reserved table: blue
seated: red
ordered: orange
served: green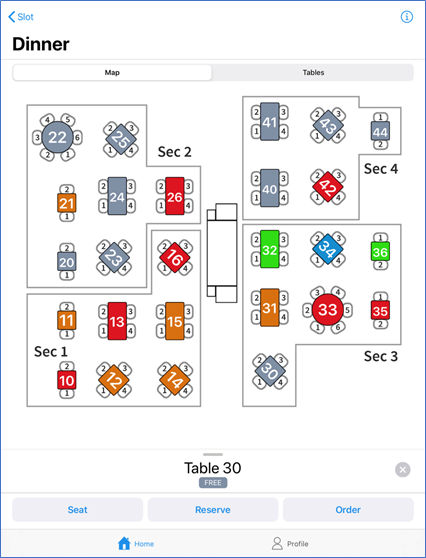 Tables with unsent items are marked with a blue dot in the table and list view: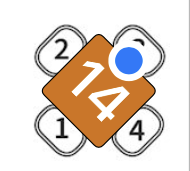 When clicking a table, the available actions for that table appear at the bottom. At every moment in the ordering process, only relevant table actions are shown, depending on the current table status:
free table: seat, reserve, order
reserved table : seat, order, free
seated: order, close (pay)
ordered: serve, order, close (pay)
served: order, close (pay)
You can toggle the table overview from 'map' (default) to 'tables'. In the Tables view, all tables are listed with their status and server name. The server name represents the staff user that entered the first ordered item for this table.