The print studio will contain all kind of exportable formats for publication outside Cubigo.
Directories (Resident and Staff)
The resident and staff directories (available in the Information cube) are exportable to a pdf or word file (.docx format).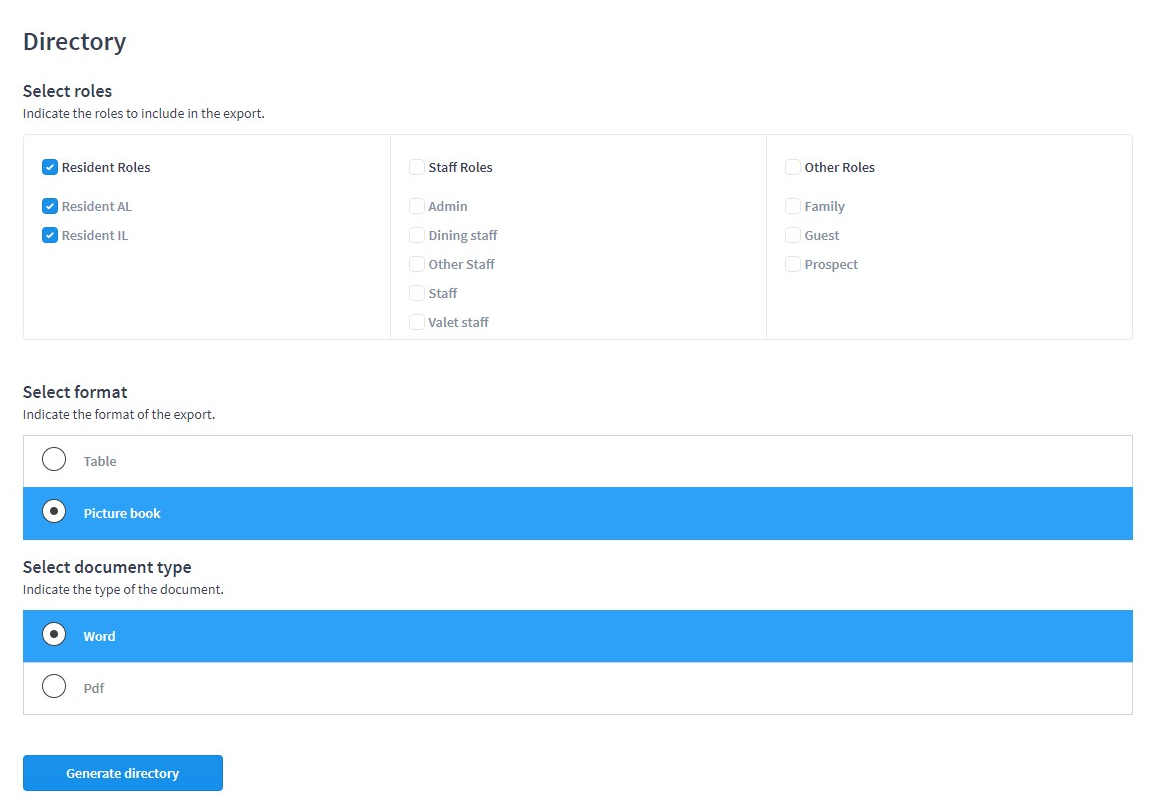 Step by step you can configure how the content is printed into a pdf or word file.
Step 1: Select the roles (profiles) to be printed
Step 2: Select the format (table or picture book) The table layout is a table view of all users without profile images, the picture book version has a tile formatting with profile images. In both versions we show the user's first name, last name, role, apt. n°, phone number and mail address if this was verified (accepted from a Cubigo invitation mail). We only show verified mail addresses.
Step 3: Select the document type ( word or pdf)
Step 4: Generate
See an example for the resident picture book :