In the Print Studio you can generate a directory or a dining menu.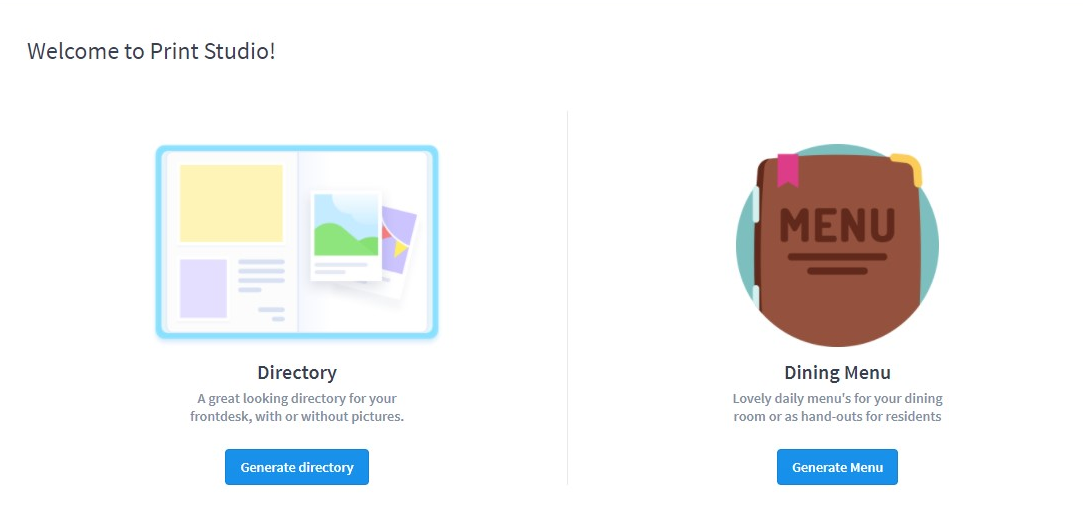 Directories (Resident and Staff)
The resident and staff directories (available in the Information cube) are exportable to a pdf or word file (.docx format).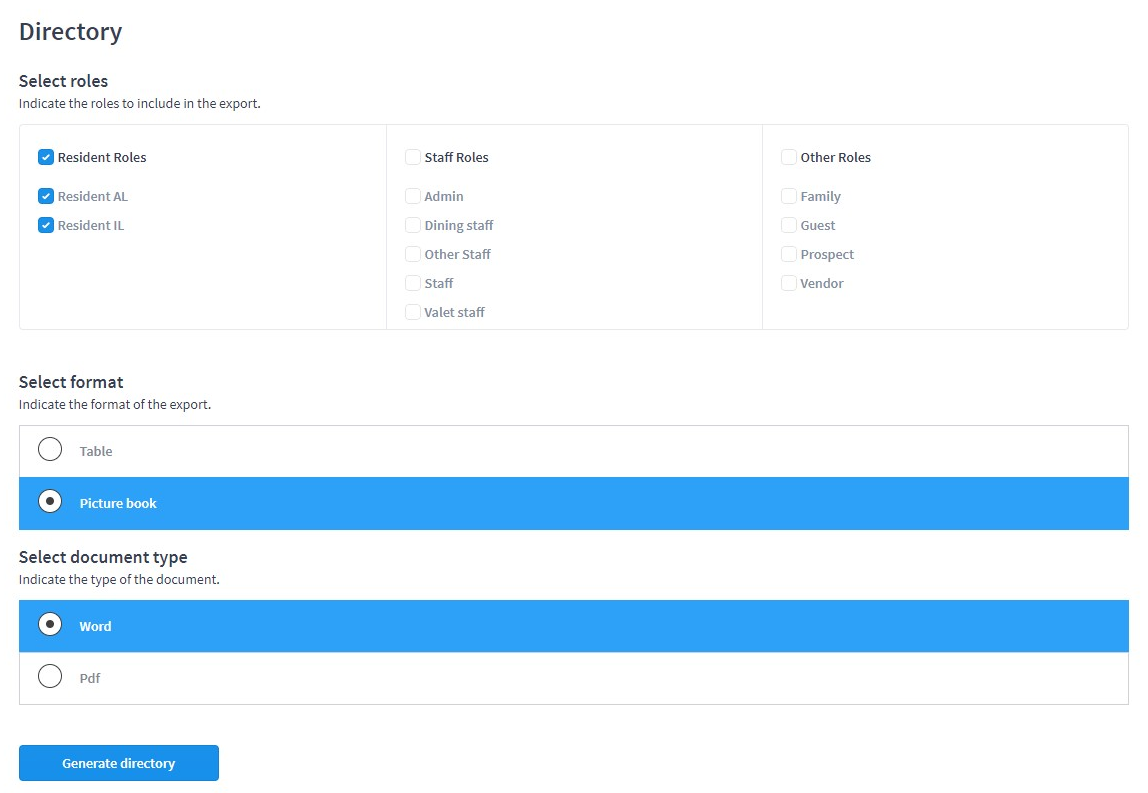 Step by step you can configure how the content is printed into a pdf or word file.
Step 1: Select the roles (profiles) to be printed.
Step 2: Select the format (table or picture book) The table layout is a table view of all users without profile images, the picture book version has a tile formatting with profile images. In both versions we show the user's first name, last name, role, apt. n°, phone number and mail address if this was verified (accepted from a Cubigo invitation mail). We only show verified mail addresses.
Step 3: Select the document type ( word or pdf).
Step 4: Generate.
Dining Menu
You can generate a menu of the day, week or specify the dates and export to the .docx file.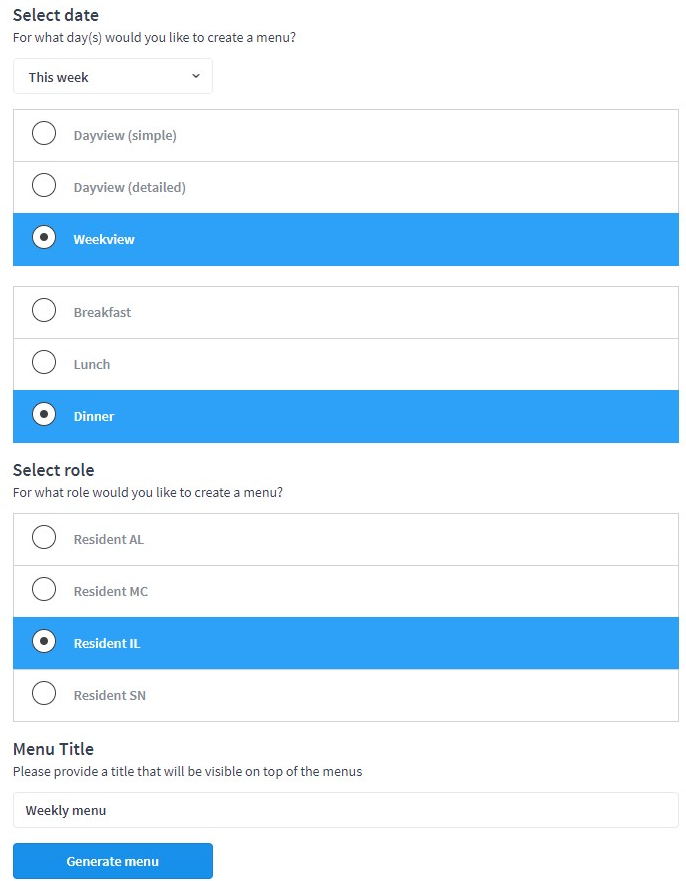 Step1. Select a day(s).
Step 2. Select a view.
Step 3. Select a timeslot and a role.
Step 4. Set a Menu Title.
Step 5. Click on [Generate menu].