Tips & Tricks on finalizing the monthly word calendar export

The Cubigo word export is made to show the calendar on two pages. The export may need a small amount of tweaking in order to ensure this is the case.
1. Make sure all the information is correct
(no missing activities or changes that haven't yet been logged in the platform
2. Export the calendar
At the top right of the overview you can find an Export button . By pressing this button a dropdown appears with the following options: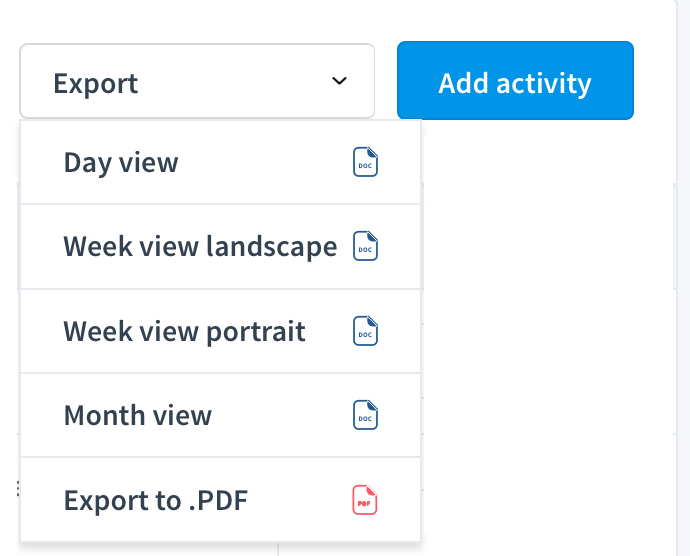 Select the month view
3. Choose the colors you want
For the days of the month and days of the week. Many communities link it to the large themes for that month
4. Play with the margins and spacing to ensure the calendar is on 2 pages.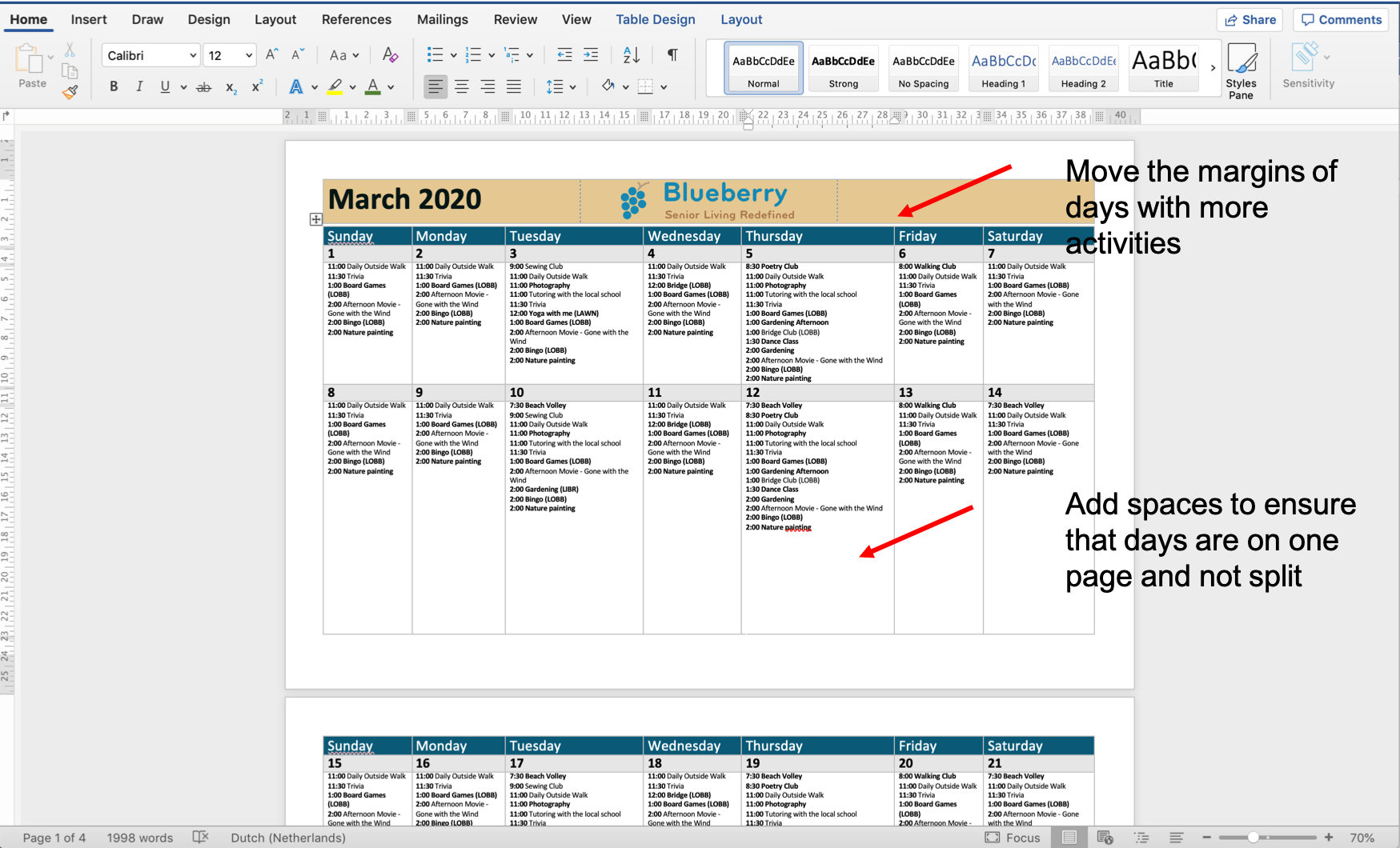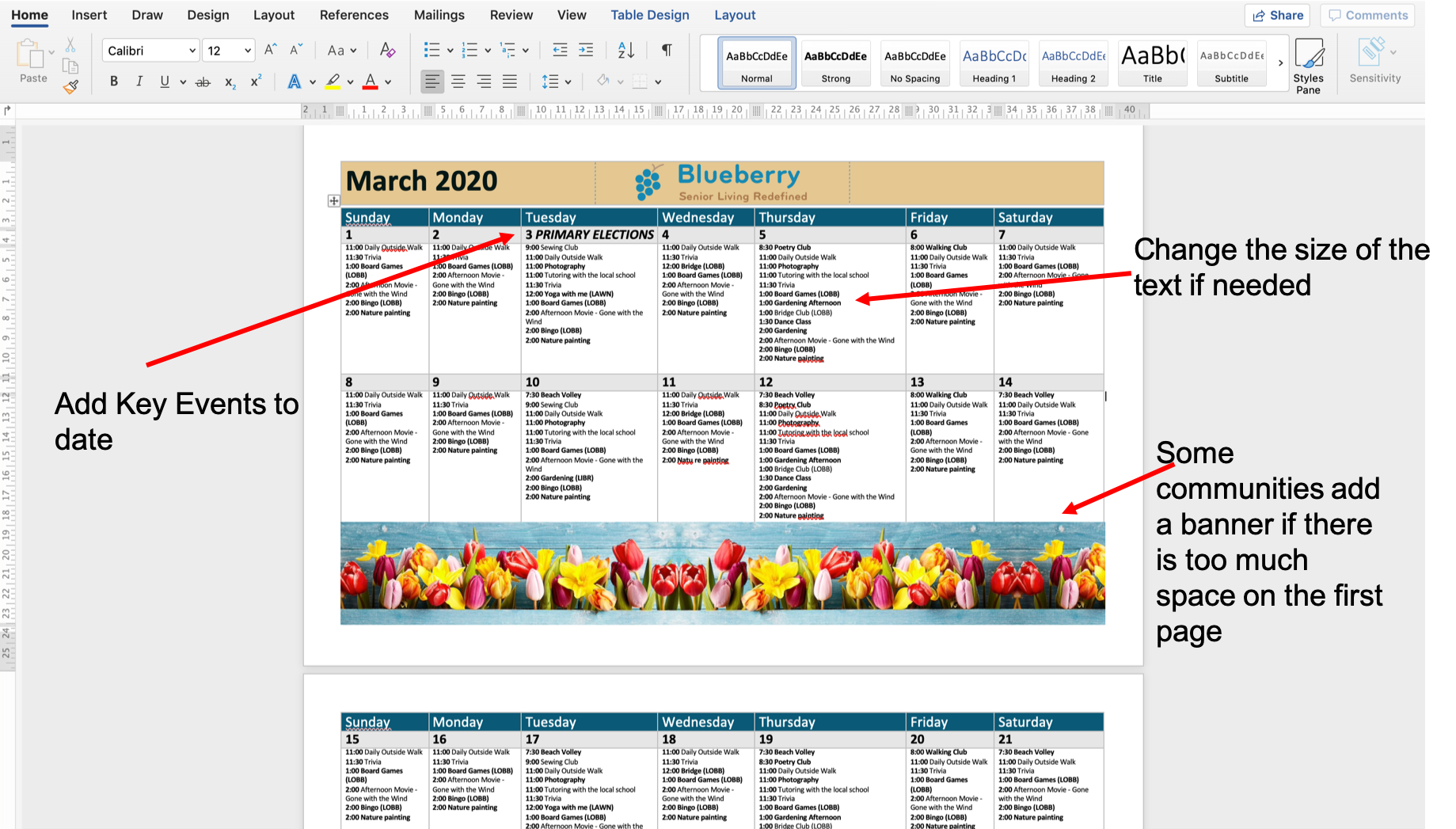 5. Save it
Best to save it as a pdf to print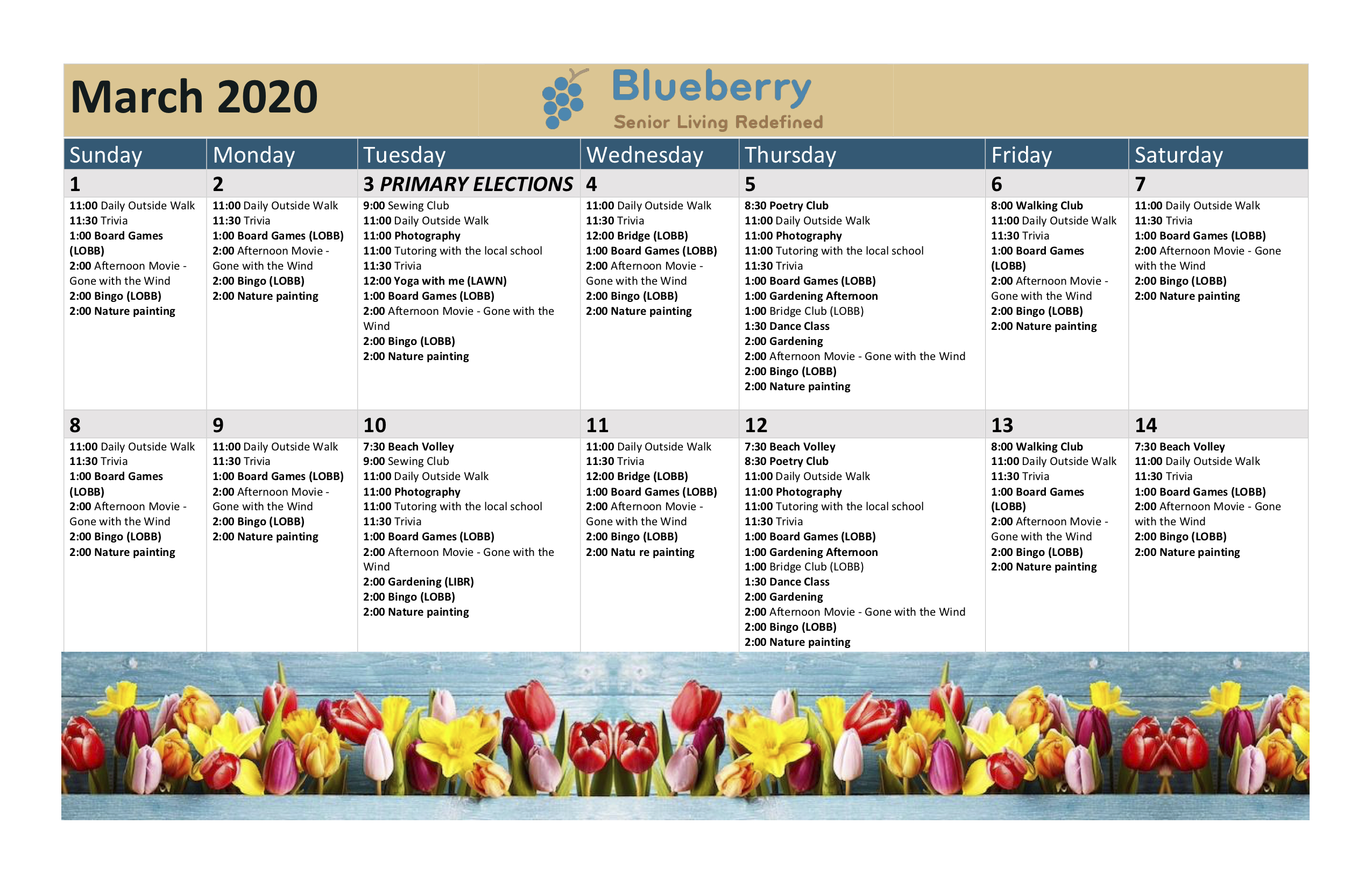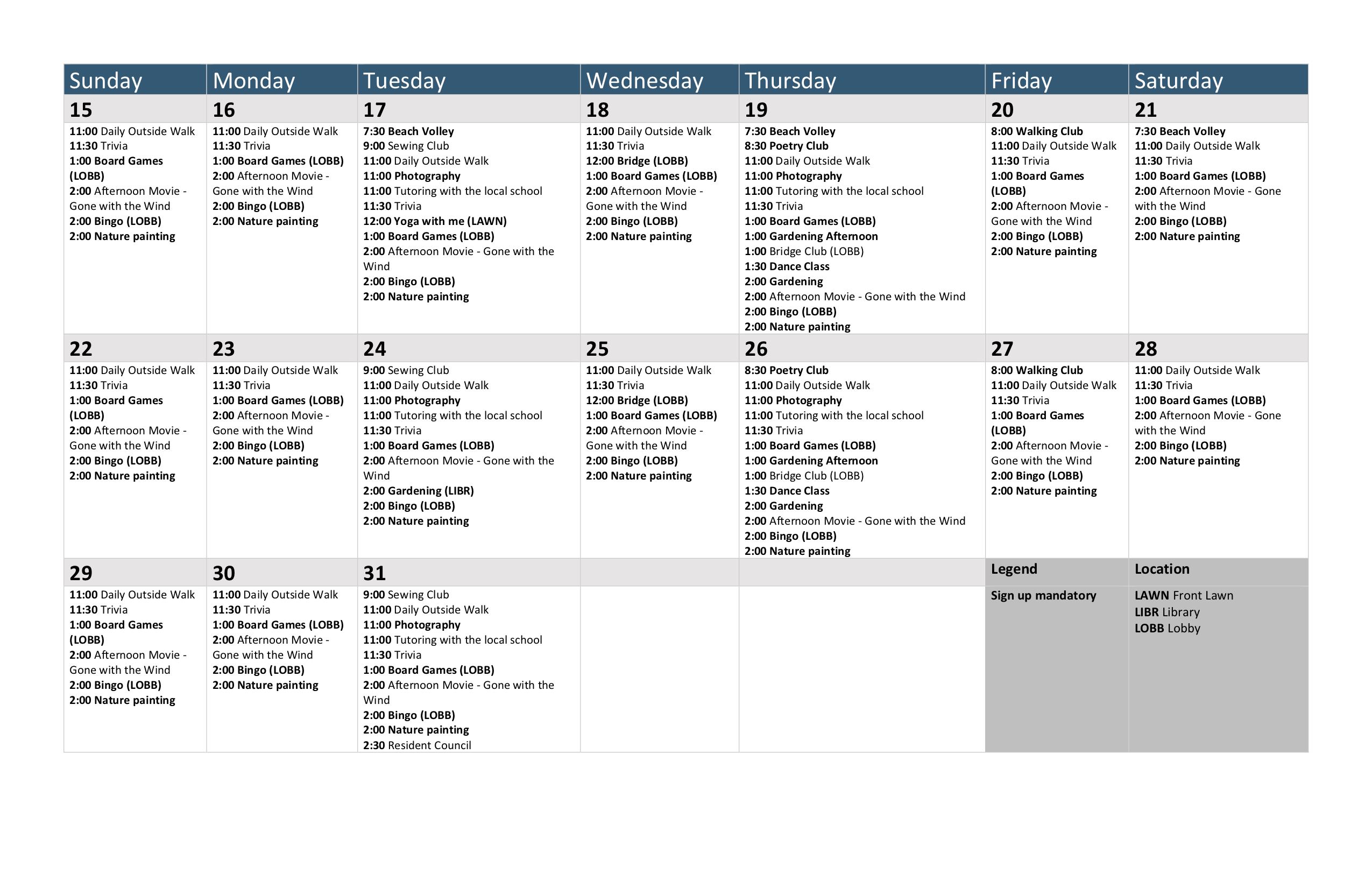 6. Upload the pdf to Cubigo
for residents that want to print it themselves