Tips & Tricks on finalizing the monthly Word calendar export
The Cubigo word export is set up to show the calendar on two pages. The export may need a small amount of tweaking in order to ensure this is the case.
1. To finalize your monthly calendar export, go to the back office > ACTIVITIES > Items
2. Make sure all the information is correct, such as no missing activities or changes that have not yet been logged in the platform.
3. Export the calendar:
In the top right corner of the Activities overview screen, click on the Export drop-down list to see the following options: Day view, Week view landscape, Week view portrait, Month view, and Export to .PDF
Select Month view from the drop-down list.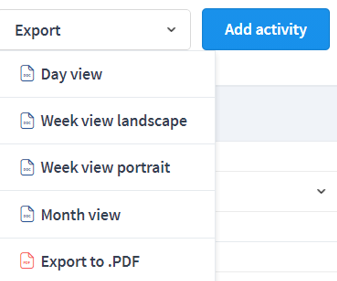 4. Choose the Font size - Font sizes are measured in points; 1 point (abbreviated as 'pt') is equal to 1/72 of an inch. The Point size refers to the height of a character. Thus, a 12-pt font is 1/6 inch in height.
Tip: The default font size in Microsoft Word is 11 pts.
When the Month view export settings box appears, click on the Font size to choose the size of your text. Your options are: 8 pt, 9 pt, 10 pt, or 11 pt.
Next, click on the [Generate} button to begin.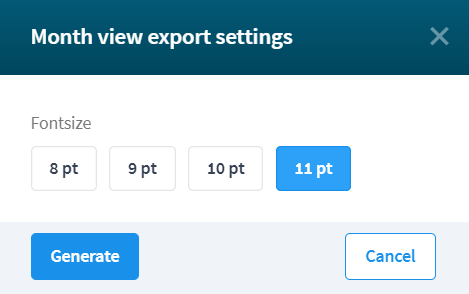 5. Open your Word document.
6. Colors - As an option, you may choose your Colors for the days of the month and/or days of the
week. Many communities link the colors in the calendar to the large themes for that month.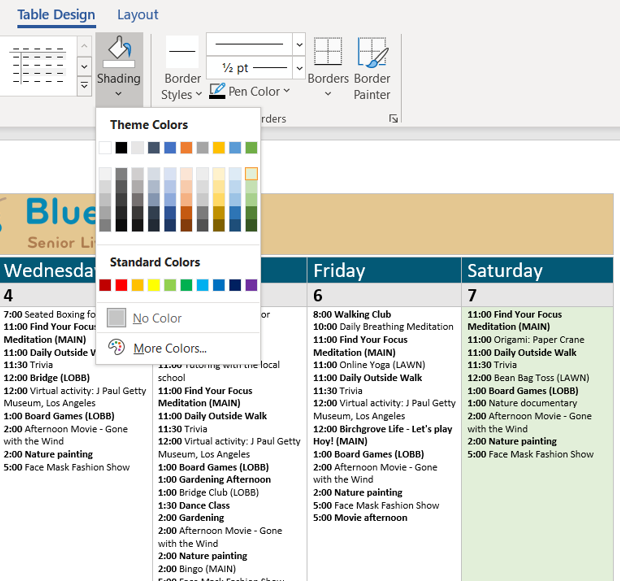 7. Adjusting the Margins - You may need to do some adjusting with the margins and spacing to ensure the calendar is on 2 pages.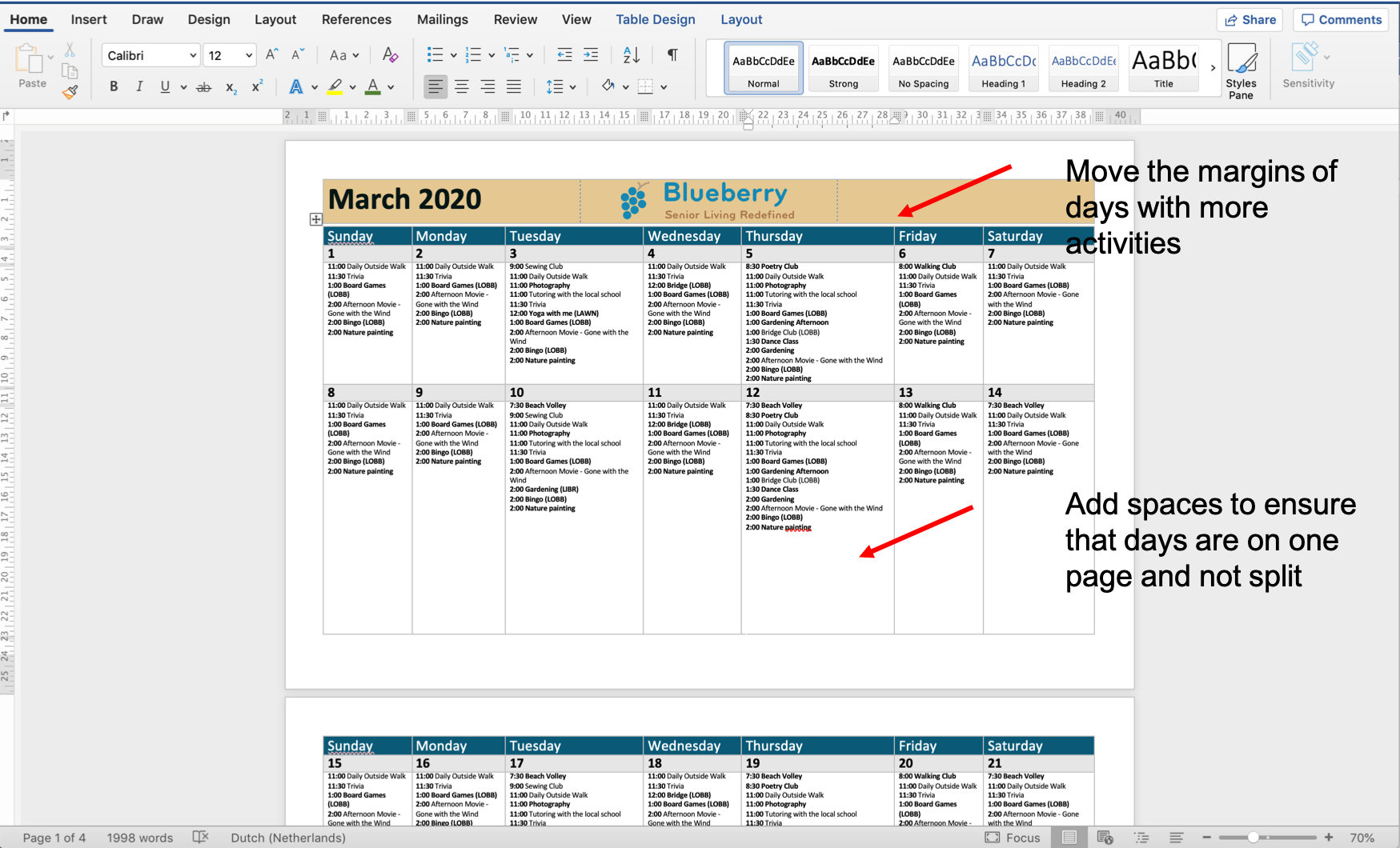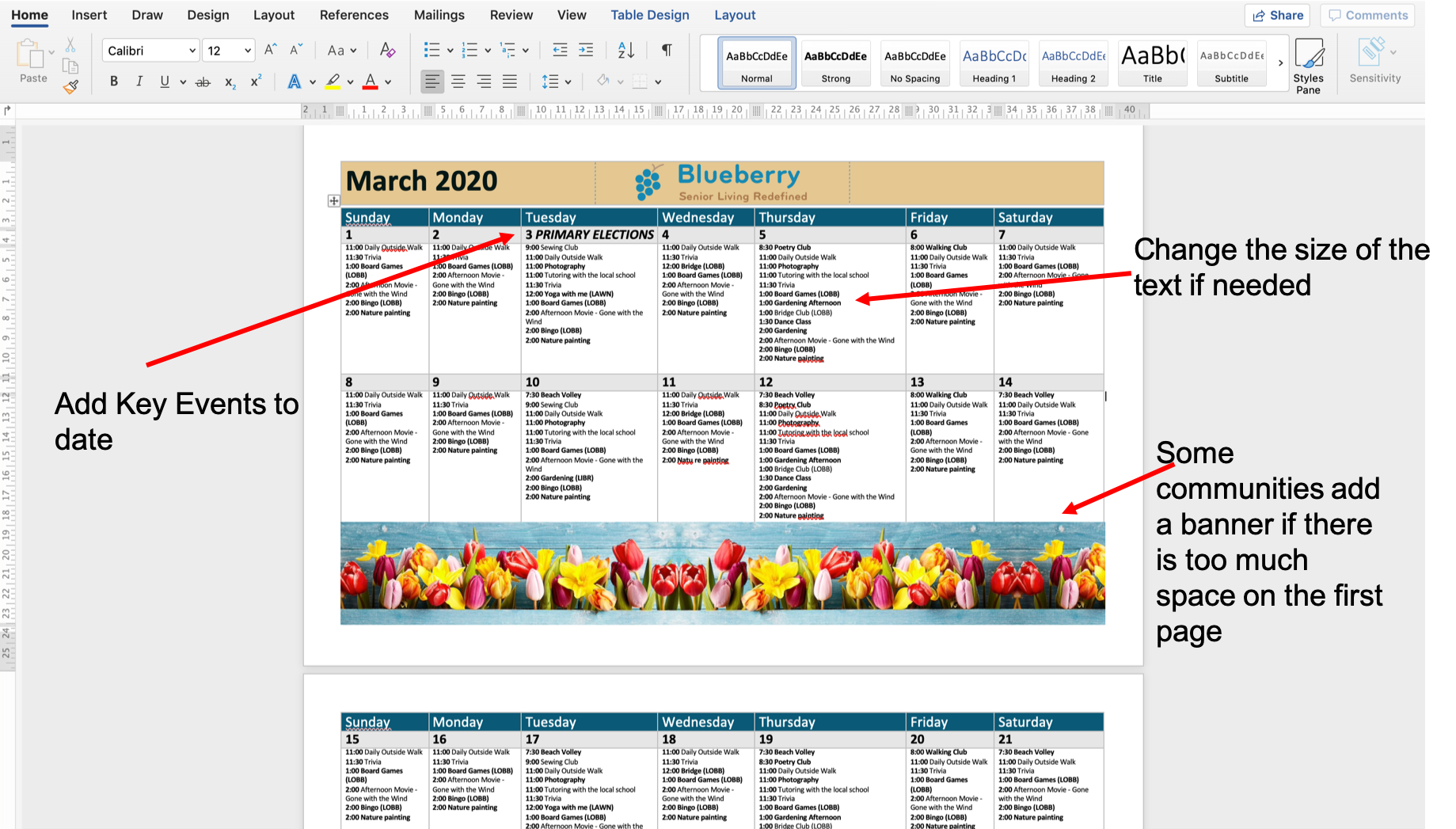 8. Save your calendar - To print the calendar, it is best to save it in a .PDF format.
9. Upload to Cubigo - Upload the .PDF calendar to Cubigo for residents that want to print the
calendar themselves.