In this stage, you'll manage to assign a table and a seat for your guests.
Read here the consecutive steps how to assign a table:
Step 1

: Assign your guests to a table by clicking a free table (color grey) from the overview, choose 'Seat' and add your guests using the [+ Person] link at the top right

Step 2

: Name all the guests at your table. The server or host can quickly identify and select the people at the table. Identifying the residents allows for personalized follow-up of food intake, invoiceable items, and census taking in the dining room. Staff can use the search function or resident and alphabet filters to quickly find the resident names.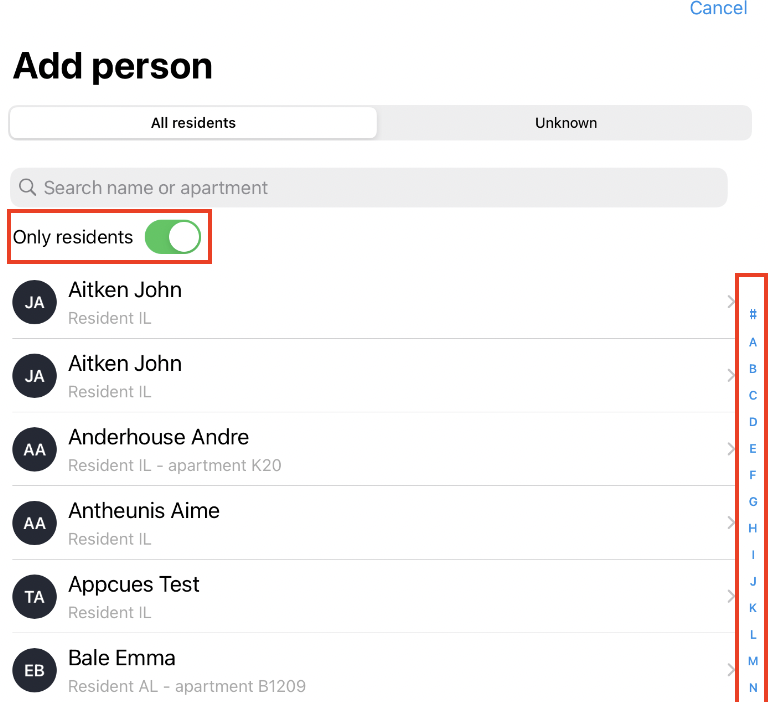 Step 3

: Register the name of visitors as unknown guests (a guest who has no Cubigo user account). You can enter the guest's name, this name will be used in the rest of the ordering and invoicing process.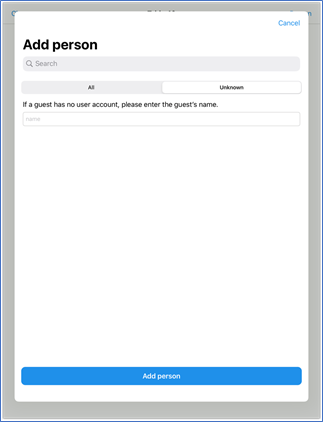 Step 4

: The server or a host can merely seat people without taking the order, in that way 'preparing' the table to speed up the actual order taking process.
Do you want to reserve a table for guests who'll enter later based on the table reservations done by Cubigo or by telephone ?
Click a free (grey) table with corresponding number of seats and change its status from 'free' to 'reserved'. This will keep the table as 'reserved' untill the moment these guests enter your restaurant for seating.
Next, the server or host can assign the guest to a specific seat. Click the seat number in the overview. All future orders for this service will contain the seat information.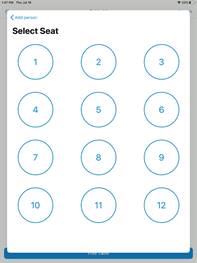 When a seat has been selected, it will become unavailable for the next user. The maximum number of seats is currently set to 12 (not taking into account the actual number of seats at the table). This supports the case of chairs being added to the table on the spot.
End the seating process by [Close] so the table flows into the next status for Order and its color returns to red.