Open the Table reservation cube and check the conditions and rules about the cancellation.
Then press the button [Your reservations].

A chronological overview appears of all your requests.

Click on the reservation that you want to Cancel. A detailed overview of the reservation is opened.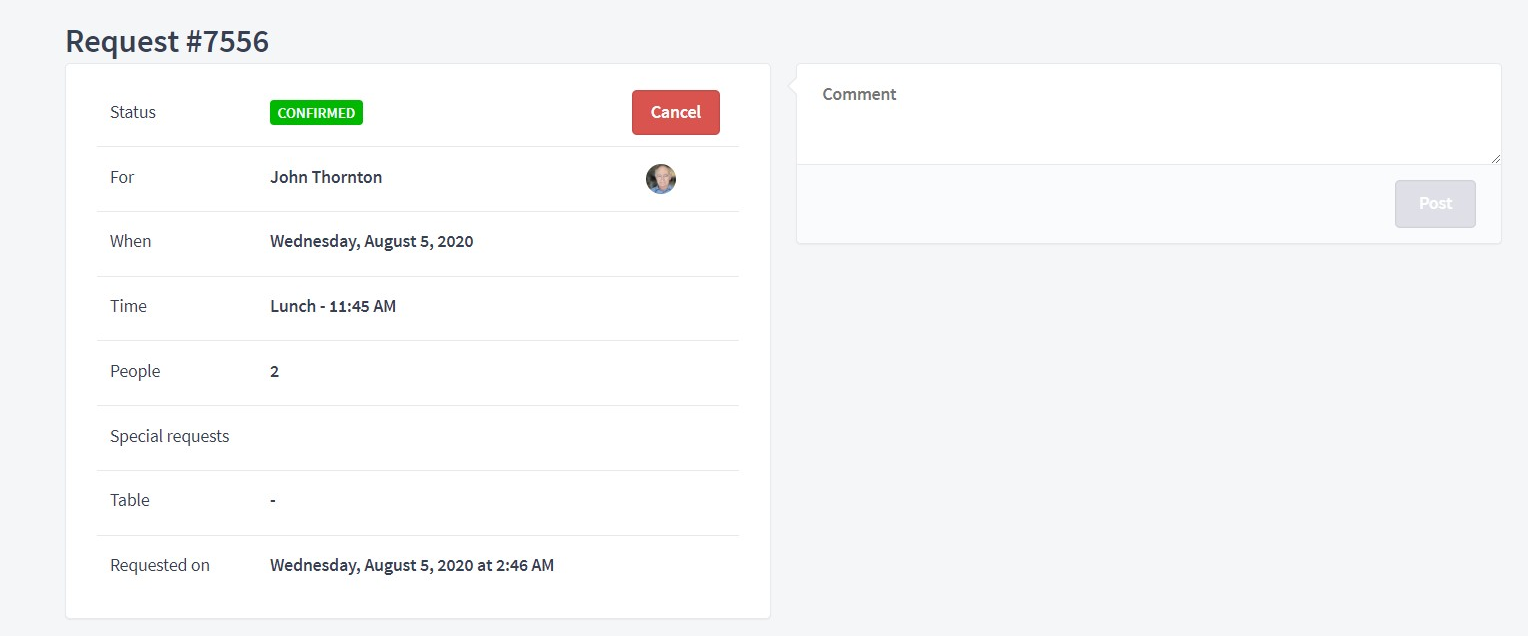 You can cancel a request by pressing the [Cancel] button next to the status.
If you use a tablet you need to tap [Cancel This Request]: