In this service Table reservation, you can reserve a table in your community restaurant for a specific time for a number of persons.
Your reservation will be handled as other service requests and you'll be informed about it's status ( requested-confirmed-canceled).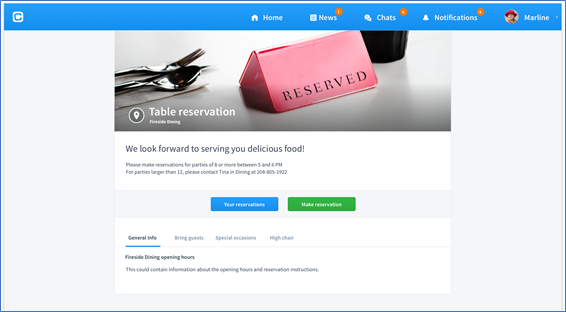 Click the green button to make a reservation.
Click the blue button to view the reservations you've made.