If you want to edit a meal item, first open the Administrator's overview of the Dining cube in the side bar Dining | Items.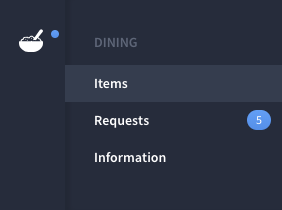 Select the menu item you want to edit from the list. If you have difficulty finding the item you look for please read this article:
How to find, edit or select the items in an overview page
Edit a menu item
Simply edit the menu item you want to change by pressing/clicking on the name of the item. For a description of all the fields that you can edit please have a look at this article:
Items | How to add a meal to the menu
There is one field that is available in this view and not in the [Add meal] view, which is the Status: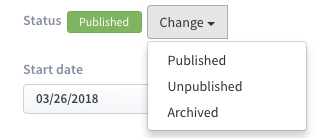 Here you can set the status of a menu item. Only if it is Published will residents be able to see & order the item.