If you want to download an overview of all the ordered meals, first open the Administrator's overview of the Dining cube in the sidebar Dining | Requests.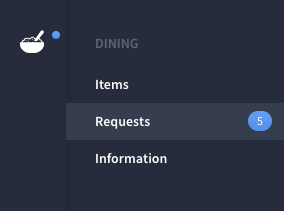 Select the orders you want to export with the filters at the top of the list. If you have difficulty with that please read this article:
How to find, edit or select the items in an overview page
Download an overview
Once you have changed the display, for example to only show only the requested orders for lunch today, simply press the download icon. You can find it at the top of the list next to the date selector:

You can choose pdf or excel file and the download will start.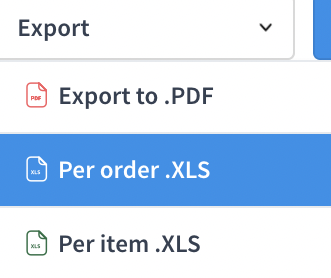 Where downloaded files are stored depends on the Operating System of your computer, tablet or smartphone. Please refer to the manual of your device if you cannot find it. Usually downloaded files are stored in a folder called Downloads.