If you need to cancel a meal that you have ordered then open the detailed view as described in the previous section. Click/tap the menu order on your home screen or go to [Your requests] in the Dining cube:
This will open a detail view. In this detail view you can see the details of your breakfast: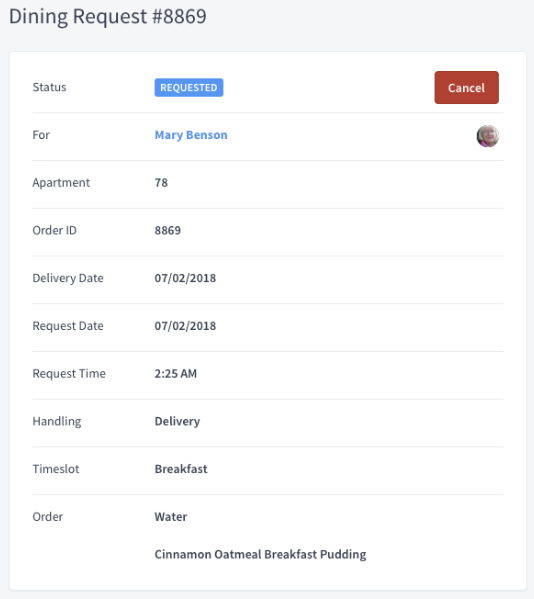 Currently, it is not possible to modify the order. But it is possible to cancel the entire order. Simply press the Cancel button:

We confirm the change of the status, and the order will no longer be visible form your homescreen.

If you use your tablet, e.g. iPad, open your request and at the bottom you will see Cancel this Order. Tap to it and your order will be immediately canceled.