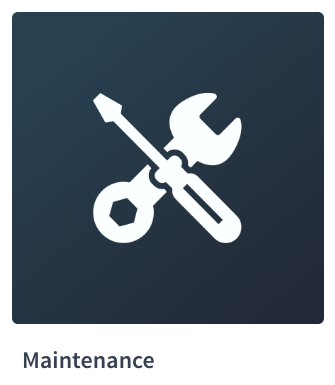 With the Maintenance cube residents can request maintenance to be carried out in their apartment or any other place in the residence.
As an administrator of this service you can manage the status of these maintenance requests. Also you can manage the general information about this particular service.
Click/tap on the cube to see an overview.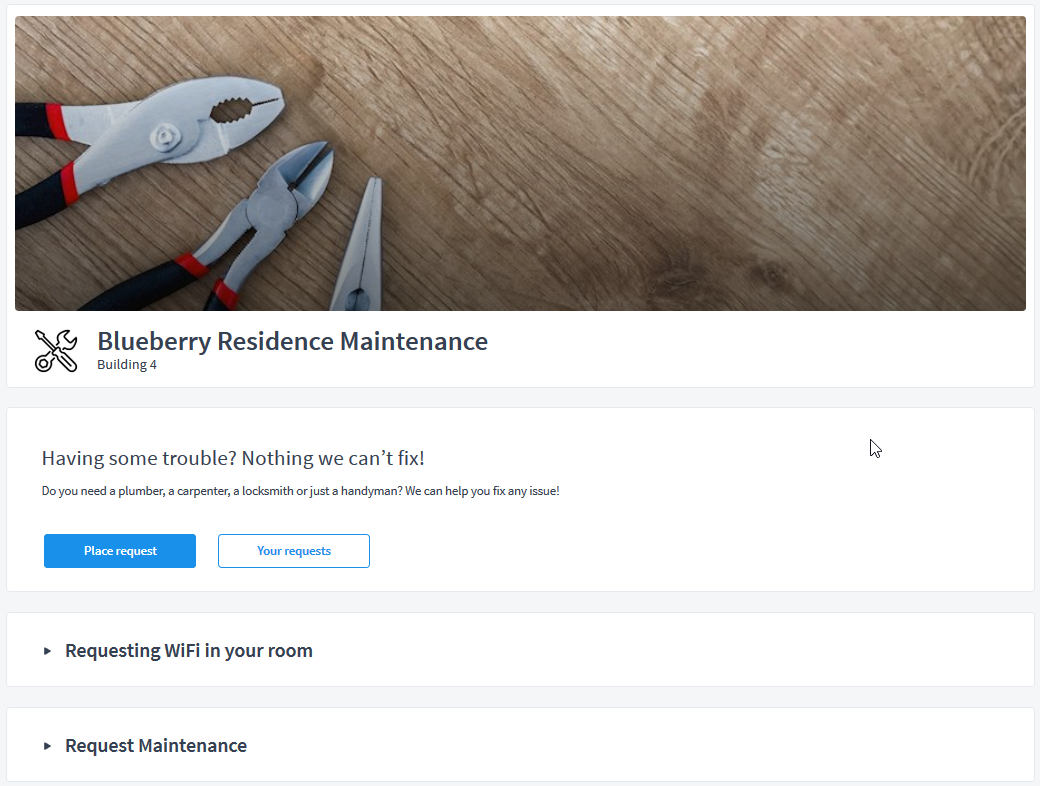 To manage the maintenance requests, select [Requests] from the sidebar. See the next few articles for an explanation of what is possible with the Maintenance cube.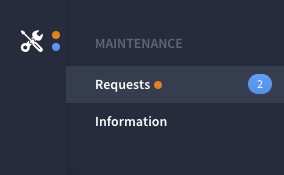 To manage the information pages that your residents can see when they open the cube, select [Information] from the sidebar. Please read the following article for more details:
How do I manage the pages of our cubes?