Are you looking for some information? Let's find it by opening the Information cube: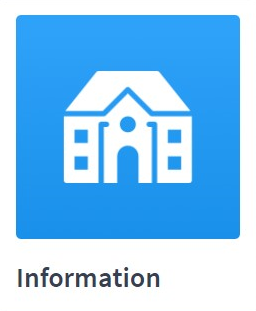 With the Community cube you can get an overview of the information that is presented to your community.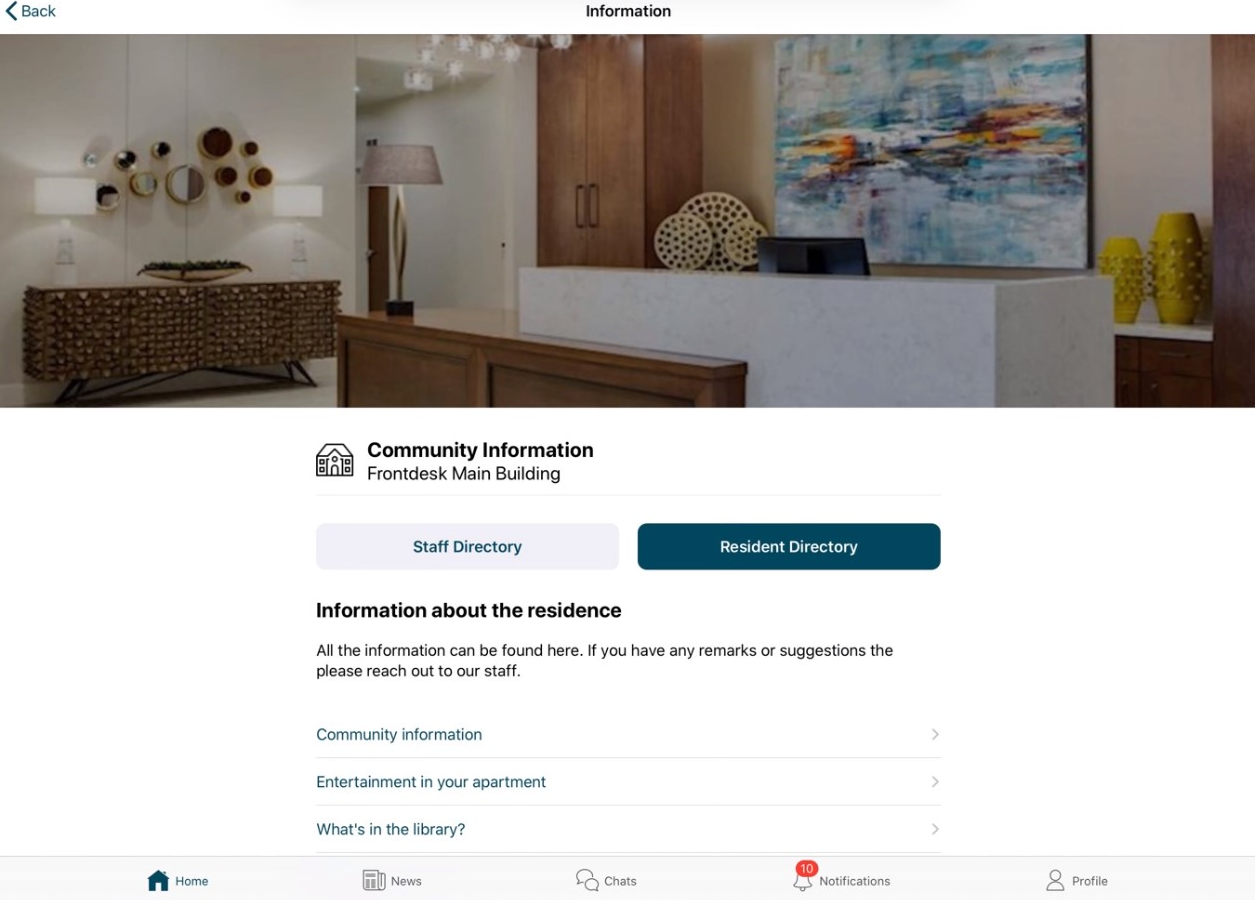 By pressing the titles above the information you can see the different chapters.
Files
Relevant community information (files) will be shared here:
list of phone numbers, resident rights, floor maps, forms for approval (CPR, …), info on external services, phonebooks, forms (out of town form,…), …
You can download these files inline in Cubigo.
Directories
You can find here the staff and resident directory.

The staff directory contains staff telephone numbers. The resident directory only contains the contact details of active Cubigo users as registered in their profile.
You can search in these directories on the name and apartment number. You can also search for resident peers with the same interests as you. Select herefore a or more interest in the dropdown list. The filtered residents match all the selected interests, so the more interests are selected, the narrower the selection. The more interest fields you enter, the more narrow the result will be.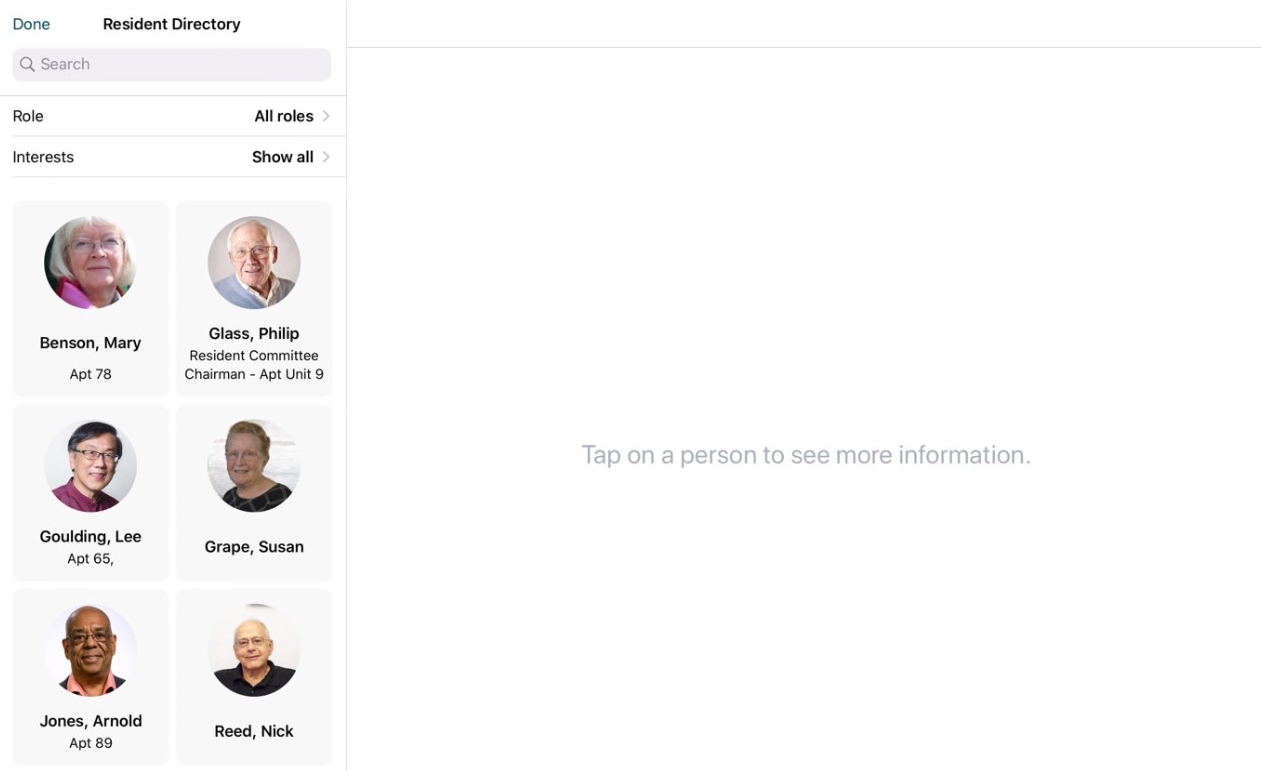 When you click on a user in the list, we show a large version of the user's profile picture and his/her biography.